American writer and lexicographer Wilfred Funk, of the publishing house Funk & Wagnalls, once said: "The more words you know, the more clearly and powerfully you will think…and the more ideas you will invite into your mind." This is just as true when acquiring a second (or third or fourth) language as it is in your mother tongue.
As you progress in your language studies, learning more advanced Hebrew words is a logical—albeit unavoidable—next step. The more words you can acquire and use in Hebrew, the better you will be able to express yourself with precision and eloquence. A wider vocabulary will also allow you to understand written and spoken language with greater ease. 
Of course, advanced words are not the most monosyllabic in the dictionary. Rather, think of them as secondary and tertiary colors that expand your palette, allowing you greater expressivity and imagination. These can be literary or poetic words, idioms, colloquialisms, or specialized terminology.
In today's lesson, we'll look at the top 150 advanced Hebrew vocabulary words to help you expand your linguistic repertoire. We will draw from the academic and business worlds, the field of medicine, and legal language, concluding with some essential words to help you with academic and other formal writing.
Table of Contents
מילים אקדמיות ("Milim Akademiyot, "Academic Words)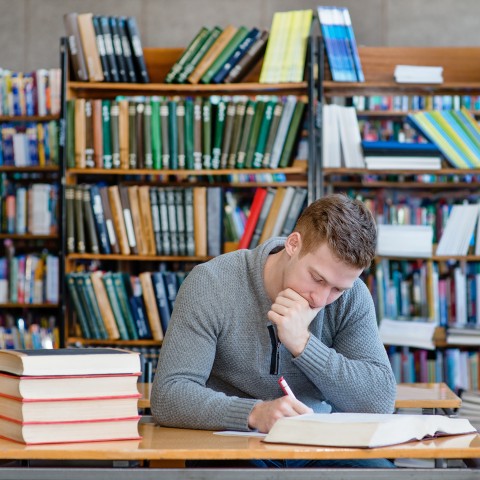 Let's begin our list of advanced Hebrew words with some academic vocabulary. These are words you're likely to encounter and use in the context of academic studies or in written and spoken material from the world of research, philosophy, the arts, etc. This language can be particularly useful if you plan on studying at an Israeli academic institution or if you're interested in reading the wealth of Hebrew-language research that exists in just about every field of study.
1.     אלטרנטיבה
alternativa
"alternative"
2.     הערכה
ha'arakhah
"estimate"
3.     תועלת
to'elet
"benefit"
4.     מורכב
murkav
"complex"
5.     קונספט
konsept
"concept"
6.     מסקנה
maskanah
"conclusion"
7.     התנהלות
hitnahalut
"conduct"
8.     עקבי
'ikvi
"consistent"
9.     הקשר
heksher
"context"
10.  תיאום
te'um
"coordination"
11.  סביבה
svivah
"environment" / "surroundings"
12.  לשער
lesha'er
"to estimate"
13.  גורם
gorem
"factor"
14.  תפקוד
tifkud
"function"
15.  זיהוי
zihuy
"identification"
16.  רושם
roshem
"impression"
17.  להצביע
lehatzbi'a
"to indicate"
18.  השקעה
hashka'ah
"investment"
19.  חוג
khug
"academic department/major"
20.  שיטה
shitah
"method"
21.  להתרחש
lehitrakhesh
"to occur"
22.  פוטנציאל
potentzi'al
"potential"
23.  חיוני
khi'yuni
"essential"
24.  טווח
tvakh
"range"
25.  משמעותי
mashma'uti
"significant"
מילים מעולם העסקים ("Milim me-'Olam ha-'Asakim, "Business Words)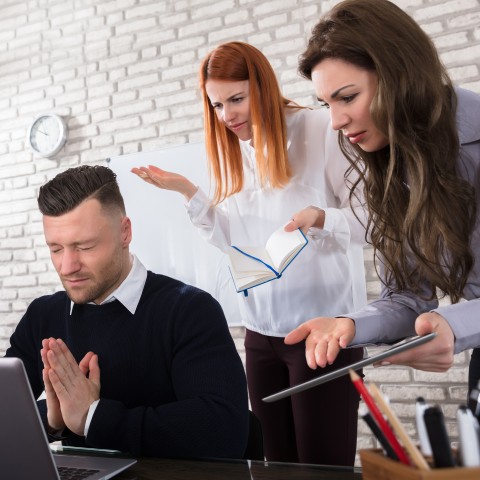 Now let's have a look at some business vocabulary. These words can be very helpful if you have to deal with any finances in Hebrew. This includes things like banking, investments, and even the stock market. As an economic powerhouse, Israel is home to plenty of business dealings—especially startups—so these words will definitely be an essential part of your advanced Hebrew toolkit!
26.     לארגן
le'argen
"to organize"
27.     הנהגה
hanhagah
"administration"
28.     להרחיב
leharkhiv
"to expand"
29.     סעיף
sei'if
"clause"
30.     בטל ומבוטל
batel u-mevutal
"null and void"
31.     מתחרה
mitkhareh
"competitor"
32.     חשבונית
kheshbonit
"invoice"
33.     הצעת נגד
hatza'at neged
"counteroffer"
34.     סימן מסחרי
siman miskhari
"trademark"
35.  קונצנזוס
kontzenzus
"consensus"
36.  יחסי ציבור (יח"צ)
yakhasei tzibur (yakhats)
"public relations"
*Note that the abbreviation יח"ץ is pronounced "yakhatz."
37.  סדר יום
seder yom
"agenda" (literally "order of the day")
38.  עזר חזותי
'ezer khazuti
"visual aid"
39.  שירות לקוחות
sherut lekokhot
"customer service"
40.  אסטרטגיה
astrategiyah
"strategy"
41.  ציוד
tziyud
"equipment"
42.  חומר גלם
khomer gelem
"raw material"
43.  סניף
snif
"branch" (as in the branch of a business, bank, etc.)
44.  קוד לבוש
kod levush
"dress code"
45.  אחריות
akhrayut
"warranty"
46.  חקר שוק
kheiker shuk
"market research"
47.  אישור
ishur
"authorization"
48.  קנס
knas
"penalty"
49.  מטה
mateh
"headquarters"
50.  מסחרי
miskhari
"commercial" (adj.)
מילים מתחום הרפואה ("Milim mi-Tekhum ha-Refu'ah, "Medical Words)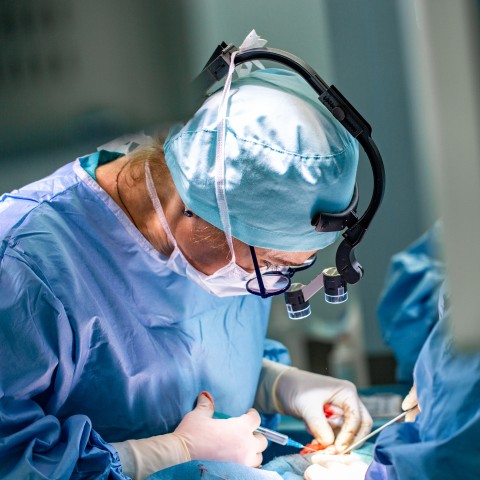 In this section, we'll cover some advanced vocabulary in Hebrew from the medical realm. These words can be useful whether you plan to study medicine or simply want to be prepared for any medical emergencies that may come up. You'll notice that our list features a mix of unique Hebrew words and cognates, or words that share a common root with their English equivalents. These cognates should be more familiar to you, even if the pronunciation throws you for a loop.
51.     רופא מנתח/רופאה מנתחת
rofe menate'akh/rof'ah menatakhat
"surgeon"
52.     אשפוז
ishpuz
"inpatient treatment"
53.     חדר מיון
khadar miyun
"ER" / "triage"
54.     טיפול נמרץ
tipul nimratz
"intensive care"
55.     כירורגיה
khirurgiyah
"surgery"
56.     בית מרקחת
beit mirkakhat
"pharmacy"
57.     מרשם
mirsham
"prescription"
58.     זריקה
zrikah
"injection"
59.     בדיקה רפואית
b'dikah refu'it
"medical test"
60.  גבס
geves
"cast"
61.  אבחנה
avkhanah
"diagnosis"
62.  שפעת
shapa'at
"flu"
63.  פצע
petza
"wound"
64.  שבר
shever
"break" / "fracture"
65.  תסמונת
tismonet
"syndrome"
66.  שבץ
shavatz
"stroke"
67.  התקף לב
hetkef lev
"heart attack"
68.  להתעלף
lehit'alef
"to faint"
69.  פרכוס
pirkus
"seizure"
70.  שיתוק
shituk
"paralysis"
71.  נמק
nemek
"necrosis"
72.  זיהום
zihum
"infection"
73.  עורק
'orek
"artery"
74.  וריד
vrid
"vein"
75.  מטופל/ת
metupal/metupelet
"patient"
מילים מעולם המשפטים ("Milim me-'Olam ha-Mishpatim, "Legal Terminology)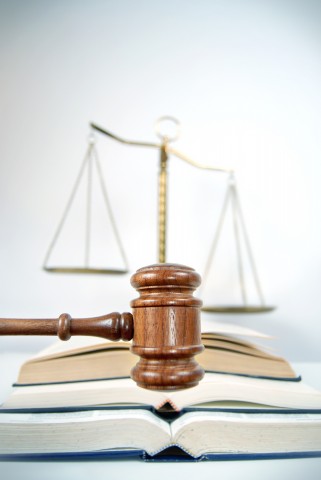 Next up, let's review some legalese. As in any language, there is a lot of legal terminology in Hebrew designed only for lawyers to understand. That said, you definitely want to arm yourself with some basic knowledge so that you can understand things like rental and other contracts. Knowing these words will also help you follow any legal stories you may see on the news, such as the perennial trials of Israeli politicians—even the prime minister himself!
76.     להאשים
leha'ashim
"to accuse"
77.     לתבוע
litbo'a
"to sue"
78.     לטעון
lit'on
"to charge" / "to claim"
79.     ערעור
'ir'ur
"appeal"
80.     לעצור
la'atzor
"to arrest"
81.     תיק
tik
"case"
82.     בית משפט
beit mishpat
"court"
83.     להרשיע
leharshi'a
"to convict"
84.     עונש מוות
'onesh mavet
"death penalty"
85.  פשע
pesha'
"crime"
86.  זיוף
ziyuf
"forgery"
87.  בית כלא
beit kele
"prison"
88.  עבריין צעיר/עבריינית צעירה
'avaryan tza'ir/'avaryanit tze'irah
"juvenile delinquent"
89.  עוון
'avon
"misdemeanor"
90.  שבועת שקר
shvu'at sheker
"perjury"
91.  פסק דין
pesek din
"ruling"
92.  הברחה
havrakhah
"smuggling"
93.  עד
'ed
"witness"
94.  הסגת גבול
hasagat gvul
"trespassing"
95.  תקופת מבחן
tkufat mivkhan
"probation"
96.  מאסר בית
ma'asar bayit
"house arrest"
97.  רצח
retzakh
"murder"
98.  רשלנות
rashlanut
"negligence"
99.  עורך/עורכת דין
'orekh/'orekhet din
"lawyer"
100.  הונאה
hona'ah
"fraud"
מילים מתקדמות לכתיבה אקדמית (Milim Mitkadmot le-Ktivah Akadeimit, Advanced Words for Academic Writing"")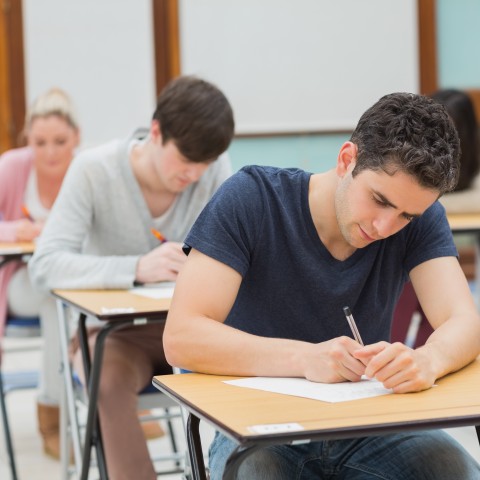 Finally, let's take a look at some of the most useful words for academic writing. Most of these words are considered linkers (in Hebrew מילות חיבור, milot khibur), which you can think of as the mortar that holds the bricks—the main words of your writing—together in a solid structure. We have included here a broad array of linkers, including linkers of time, comparison, addition, causality, and more. You'll definitely want to learn these advanced-level Hebrew words if you plan on studying at any Hebrew institution of higher learning, but they are just as useful for writing emails and even longer texts.
101.     במרוצת
bi-merutzat
"during" / "throughout"
102.     בשלהי
be-shilhei
"at the end of"
103.     טרם
terem
"prior to" / "before"
104.     על מנת
'al menat
"in order to"
105.     מפני ש…
mipnei she…
"due to the fact that"
106.     לאור
le-or
"in light of"
107.     היות ש…
heyot she…
"considering that"
108.     בעקבות
be-'ikvot
"due to"
109.     עקב
'ekev
"following"
110.  במילים אחרות
be-milim akherot
"in other words"
111.  בניסוח אחר
be-nisu'akh akher
"to put it another way"
112.  כלומר
klomar
"which is to say"
113.  יתרה מזאת
yeterah mi-zot
"in addition"
114. בנוסף לכך
be-nosaf le-khakh
"moreover"
115.  כמו כן
kmo khen
"likewise"
116.  בדומה לכך
be-domeh le-khakh
"similarly"
117.  מעבר לכך
mei-'ever le-khakh
"what is more"
118.  כפי ש…
k'fi she…
"just as"
119.  אולם
ulam
"however"
120.  בניגוד לכך
be-nigud le-khakh
"in contrast"
121.  במקרה ש…
be-mikreh she…
"in the case of"
122.  אלמלא
ilmale
"were it not for"
123.  אילו
ilu
"if (only)"
124.  בתנאי ש…
bi-tnai she…
"as long as"
125.  אלא אם כן
ela im ken
"unless"
126.  כידוע
ka-yadu'a
"as is known"
127.  כאמור
ka-amur
"as stated"
128.  כנזכר לעיל
ka-nizkar le-'eil
"as mentioned previously"
129.  כלומר
klomar
"which is to say"
130.  משמע
mashma'
"that is" / "meaning"
131.  דהיינו
dehainu
"i.e."
132.  למשל
le-mashal
"for example"
133.  כגון
kegon
"such as"
134.  פירושו של דבר
perusho shel davar
"which means that"
135.  אכן
akhen
"indeed"
136.  אומנם
omnam
"while" / "although"
137.  בייחוד
be-yikhud
"especially"
138.  יש להדגיש
yesh lehadgish
"it should be emphasized"
139.  ללא ספק
lelo safek
"undoubtedly"
140.  ראשית
reshit
"firstly"
141.  שנית
shenit
"secondly"
142.  תחילה
tekhilah
"first of all"
143.  לבסוף
levasof
"finally"
144.  לאור כל זאת
le-or kol zot
"in light of all the above"
145.  לסיכום
le-sikum
"in conclusion"
146.  נראה אפוא ש…
nir'eh eifo she…
"it would seem that indeed"
147.  משתמע מכך
mishtame'a mi-kakh
"as such"
148.  על אחת כמה וכמה
'al akhat kamah ve-khamah
"all the more so"
149.  כל שכן
kol she-ken
"much less"
150.  קל וחומר
kal va-khomer
"let alone"
Level up with HebrewPod101!
We hope you've found our list of advanced Hebrew vocabulary words helpful and interesting. While 150 words is a lot to digest, as long as you take it a morsel at a time and make sure to practice and review, you'll find yourself retaining quite a lot. As we always suggest, it is best to focus on a single set of words rather than attempting to tackle the whole list at once. You can do this by category, by starting letter, by part of speech, or by any other method that feels comfortable. As long as it works for you, go for it!
Just don't forget to practice the vocabulary frequently, whether you do this using flashcards, lists, or other means. Practice makes perfect, and nowhere is that truer than when expanding your vocabulary in a foreign language. For some expert tips on building and retaining vocabulary, check out this article. You can also continue learning by heading over to our curated collection of advanced Hebrew lessons. 
Are there any other advanced Hebrew word categories you'd like for us to add? Any words you've come across that you're unsure how to use? Feel free to get in touch with us, and our friendly team of Hebrew experts will be happy to help you out. 
Until next time, shalom!