Grammar seems to be one of the least inviting parts of language learning, but it's like stretching after exercise or checking the air in your tires before a trip: it's something essential you have to give your attention to if you want to ensure success. 
As you learn about Hebrew verb tenses in particular, you'll find that Hebrew grammar is actually easier than many other languages. In fact, though other linguistic means can be used to express things like conditionals, the Hebrew language has only three real tenses: simple past, simple present, and simple future. That's right! No progressives, no perfect tenses, and no compound tenses to trip you up.
Hebrew is known for its economy, in the sense that it gets a lot of mileage out of limited language elements. The case of tenses is no exception. Although there are only three main tenses, Hebrew makes use of extra descriptors (such as time cues) for nuance; these help distinguish between a past event that just happened versus one that occurred some time ago, for instance.
In the following article, we'll be looking at how to form the three Hebrew tenses, along with helpful examples that illustrate their use. Note that many Hebrew learners like to start learning the tenses by first mastering one tense (typically the present), and only then moving on to the rest. 
Let's jump right in!
Table of Contents
1. The Hebrew Present Tense
In modern Hebrew, the present tense is used for anything that is happening right now, as well as for generally repeated actions or states such as habits. Unlike in English, there are no progressive or perfect present forms in Hebrew; these are expressed using context and time cues. It's also important to note that there's no form of the verb "to be," or להיות (lehiyot), in present tense; it's simply omitted. 
Without further ado, let's have a look at which words and phrases are commonly used with the present tense, along with examples of how it's used.
1. עכשיו
'Akhshav
"Now"

אני אוכל עכשיו.
Ani okhel 'akhshav.
"I'm eating now."
2. בדיוק
Bediyuk
"Right now"

*Note that this same word can be used to say "exactly."

אני בדיוק עולה לרכבת.
Ani bediyuk 'oleh la-rakevet.
"I'm getting on the train right now."
3. כרגע
Karega'
"At present"

אני לא עובד כרגע.
Ani lo 'oved karega'.
"I'm not working at present."
4. תמיד
Tamid
"Always"

אני תמיד קורא לפני השינה.
Ani tamid kore lifney ha-sheynah.
"I always read before bed."
5. כל יום/שבוע/חודש/שנה
Kol yom/shavu'a/khodesh/shanah
"Every day/week/month/year"

אני עושה כושר כל יום.
Ani 'oseh kosher kol yom.
"I do exercise every day."

*Note the difference between כל יום (kol yom), meaning "every day," and כל היום (kol ha-yom), meaning "all day."
2. The Hebrew Past Tense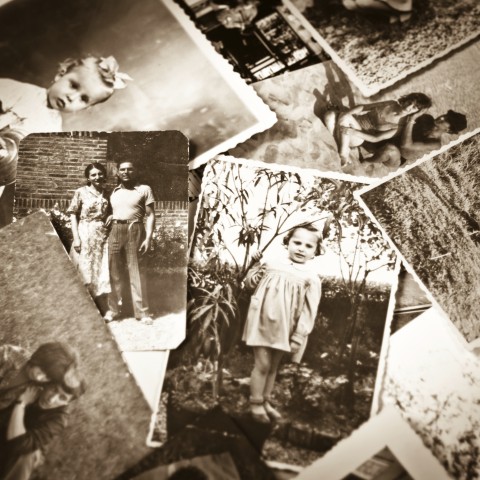 In Hebrew, the past tense is used to express any completed action or state. There are no progressive or perfect past forms in Hebrew, so these are expressed using context and time cues. Below is a list of the most common words and phrases used with the past tense, along with sample sentences.
1. אתמול
Etmol
"Yesterday"

אתמול אכלתי במסעדה.
Etmol akhalti be-mis'adah.
"Yesterday, I ate at a restaurant."
2. בדיוק
Bediyuk
"Right now"

בדיוק עלית לרכבת.
Bediyuk 'aliti la-rakevet.
"I just got on the train."
3. לא מזמן
Lo mizman
"Not long ago"

לא מזמן ראיתי אותך בתל אביב.
Lo mizman ra'iti otakh be-Tel Aviv.
"Not long ago, I saw you in Tel Aviv."
4.כבר
Kvar
"Already"

כבר קראתי את העיתון היום.
Kvar karati et ha-'iton hayom.
"I already read the newspaper today."
5.לפני שעה/יומיים/חודש/שנה
Lifney sha'ah/yomayim/khodesh/shanah
"An hour/two days/a month/a year ago"

טסתי להודו לפני שנה.
Tasti le-Hodu lifney shanah.
"I flew to India a year ago."
3. The Hebrew Future Tense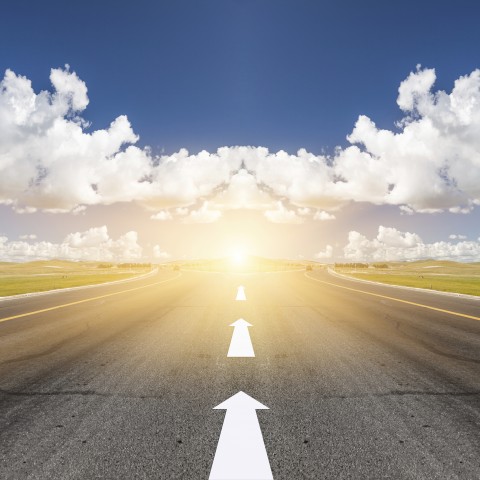 In Hebrew, the future tense is used for any planned or projected action or state. There are no progressive or perfect future forms in Hebrew, so these are expressed using context and time cues. Note that many times, in Hebrew, we simply use one of these time or context cues with the present tense rather than the future, especially to express plans. This is akin to the use of the present progressive in English, which is used to express plans. Below is a list of the words and phrases most commonly used with the Hebrew future tense, as well as examples illustrating their use.
1. מחר
Makhar
"Tomorrow"

מחר אסע לצפון.
Makhar esa' la-Tzafon.
"Tomorrow, I'm going to the North."

*Note that, as mentioned, this same plan could be expressed using the present tense with the same time cue, as follows:

מחר אני נוסע לצפון.
Makhar ani nose'a la-Tzafon.
"Tomorrow, I'm going to the North."
2. בקרוב
Bekarov
"Soon"

אנחנו נתחתן בקרוב.
Anakhnu nitkhaten bekarov.
"We'll be getting married soon."
3. עוד מעט
'Od me'at
"In a while"

עוד מעט נגיע הביתה.
'Od me'at nagi'a habaytah.
"We'll get home in a while."
4. כבר
Kvar
"Already" / "In no time"

כבר תהיה ילד גדול.
Kvar tihiyeh yeled gadol.
"You'll be a big boy in no time."
5. בעוד שעה/יומיים/חודש/שנה
Be-'od sha'ah/yomayim/khodesh/shanah
"In an hour/two days/a month/a year"

בעוד חודש אהיה בחופש.
Be-'od khodesh eheyeh be-khofesh.
"In a month, I'll be on vacation."
4. The Top 5 Things You Need to Know About Using the Tenses in Hebrew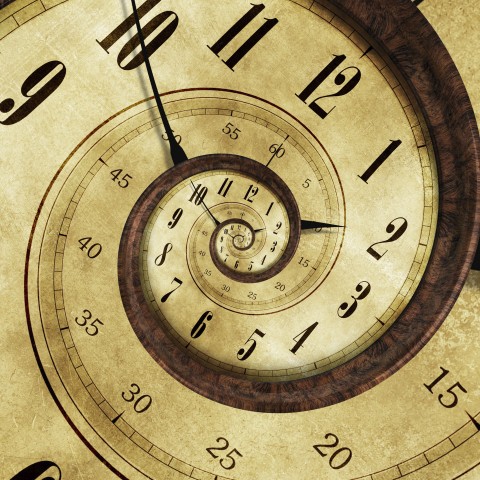 Now that you've seen some of the most common words and phrases to use with the three main tenses in Hebrew, let's sum up by looking at the top five things you need to know in order to use the Hebrew verb tenses correctly.
1. The verb "to be" is omitted in the present tense.
As mentioned earlier, there's no form of the Hebrew verb להיות (lehiyot), or "to be," in the present tense. But don't worry! All you need to do is omit it (marked in the example with [-]). Here's an example to illustrate:
המרק הזה חם מאוד.
Ha-marak ha-zeh [-] kham me'od.
"This soup is very hot."
2. There are no progressive, perfect, or compound tenses in Hebrew.
Unlike English, which has a whopping 12 tenses, Hebrew relies almost entirely on just three. For instance, the Hebrew equivalent of the English sentence "I am going to go" would be either "I go" or "I will go." The same is true for the past tense: "I have been wondering" in Hebrew would just be "I wondered" or "I wonder." 
Remember that to clarify and express finer nuances of time, we rely on time and context cues like the words and phrases outlined above.
3. The present tense can be used to express future plans or projections, approximating English's -ing structure.
Just as English will often make use of the present tense to express future plans or expectations, Hebrew also makes frequent use of the present tense to express the future. For example, if you plan to rest tomorrow, you can say it in either future or present tense:
מחר אנוח.
Makhar anu'akh.
"Tomorrow, I'm going to rest."
(FUTURE TENSE)
OR
מחר אני נח.
Makhar ani nakh.
"Tomorrow, I'm going to rest." (Literally: "Tomorrow, I rest.")
(PRESENT TENSE TO EXPRESS FUTURE)
4. The verb ללכת (lalekhet), or "to go/walk," can be used to talk about future plans in the same way that English uses "going to."
Hebrew often uses the verb ללכת (lalekhet), which literally means "to go" or "to walk," as an auxiliary that has the same meaning it does in English when used to talk about future plans. Here's an example:
אני הולך לראות סרט עם חברים הערב.
Ani holekh lirot seret 'im khaverim ha-erev.
"I'm going to see a movie with friends this evening."
5. The subjunctive mood can be expressed by combining a past tense form of the verb להיות (lehiyot), or "to be," with another verb in the present tense.
The subjunctive mood is used when talking about hypothetical situations or things we would like to happen. Where English uses modal verbs like "could" and "would" or verbs of desire like "wish" and "like," Hebrew combines the past and present tenses, with the verb להיות (lehiyot), or "to be," in the past and another main verb in the present. Here are a couple of examples:
הייתי רוצה אוטו יותר חדש.
Hayiti rotzeh oto yoter khadash.
"I wish I had a newer car." (Literally: "I would like a newer car.")

היית אוכלת בשר כריש?
Hayit okhelet basar karish?
"Would you eat shark meat?"
5. Verb Conjugation Overview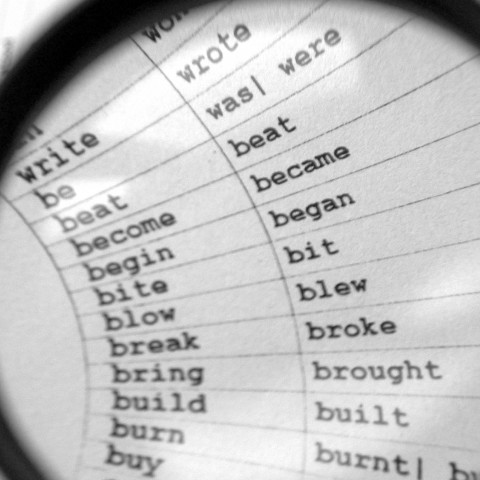 Finally, although we've covered Hebrew verb forms and conjugations in depth in other lessons, such as this one, let's just take a quick look at the following verb conjugation table as a reminder of how this looks across the tenses. For the purposes of this lesson, let's use the verb לאכול (le'ekhol), or "to eat."
Present
Past
Future
1st per. sing. m./f.
אני (ani)
אוכל (okhel)
אכלתי (akhalti)
אוכל (okhal)
2nd per. sing. m.
אתה (atah)
אוכל (okhel)
אכלת (akhalta)
תאכל (tokhal)
2nd per. sing. f.
את (at)
אוכלת (okhelet)
אכלת (akhalt)
תאכלי (tokhli)
3rd per. sing. m.
הוא (hu)
אוכל (okhel)
אכל (akhal)
יאכל (yokhal)
3rd per. sing. f.
היא (hi)
אוכלת (okhelet)
אכלה (akhlah)
תאכל (tokhal)
1st per. pl.
אנחנו (anakhnu)
אוכלים (okhlim)
אכלנו (akhalnu)
נאכל (nokhal)
2nd per. pl. m.
אתם (atem)
אוכלים (okhlim)
אכלתם (akhaltem)
תאכלו (tokhlu)
2nd per. pl. f.
אתן (aten)
אוכלות (okhlot)
אכלתן (akhalten)
תאכלו (tokhlu) /
תאכלנה (tokhalnah)
3rd per. pl. m.
הם (hem)
אוכלים (okhlim)
אכלו (akhlu)
יאכלו (yokhlu)
3rd per. pl. f.
הן (hen)
אוכלות (okhlot)
אכלו (akhlu)
יאכלו (yokhlu) /
תאכלנה (tokhalnah)
6. Let HebrewPod101 Make Your Future Plans for Hebrew Happen in the Present!
We hope you enjoyed today's lesson on the Hebrew verb tenses, and that you agree that they're not too tricky in the scheme of things. Our goal at HebrewPod101 is to make sure your learning experience is a smooth process, and that you have fun along the way. Was there anything we missed in our discussion of the tenses? Any tense structures you've seen that we didn't cover? Feel free to get in touch and let us know.
If you enjoyed today's lesson, we invite you to peruse the wealth of resources we have available on our website for your benefit. Whether you need to work on some sticky grammar points or are just looking to build up your Hebrew vocabulary, we've got it covered in our text and audiovisual lessons. 
We hope to see you next time, and until then, shalom!
June 25, 2021
How long does it take to learn Hebrew? This is an altogether common question for people interested in picking up this ancient, vibrant, and wholly unique language. 
No two students are alike, so the answer to this question will vary based on who you are and how you go about studying. For example, if you already know how to read the Hebrew alphabet, you'll surely progress much faster than someone starting from scratch. Or if you're able to do immersion learning in Israel, you'll likely progress more quickly than someone learning in a place where they can't engage with Hebrew day and night.
Of course, motivation is one of the most central factors in determining how fast you progress with a language. For instance, if you're learning Hebrew in order to land a new business contract—or better yet, to impress a girl or guy you met at a party—you'll likely find yourself progressing at a faster clip than someone who, say, has to learn Hebrew because their parents think it's important for them to be able to read prayers or the Torah.
In any case, today we'll be looking at:
Factors that can influence your learning speed
The essential skills you'll need to reach the beginner, intermediate, and advanced Hebrew proficiency levels
Some helpful tips on how to learn Hebrew fast
We'll also talk about how long you can expect it to take you to reach each of these levels, though the numbers can vary quite a bit from one language learner to the next. Without further ado, let's have a look at how long it takes to learn Hebrew.
Table of Contents
Factors That Can Influence Your Learning Speed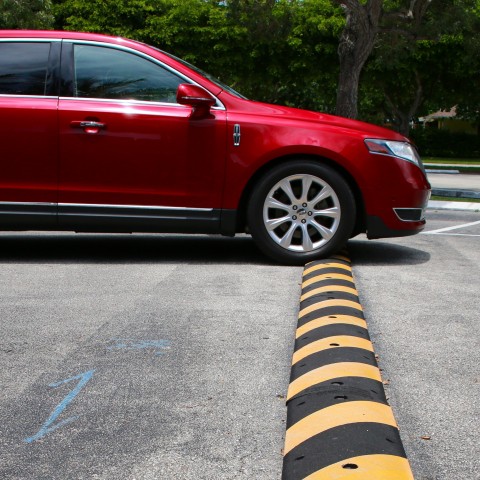 Before we look at each level and what it entails, let's look at some more general factors that are likely to influence your learning speed.
As mentioned previously, your motivation level is going to be reflected in the speed at which you progress with your Hebrew studies. Generally speaking, an intrinsically motivated student, meaning someone who is learning Hebrew out of his or her own personal choice, is going to find it much easier to advance. This is because there's a lot of satisfaction to be found in achieving something you set your mind to. Plus, you're typically going to be able to use Hebrew for a specific goal, which can be very gratifying, indeed.
Chances are, if you're reading this lesson, you already have some reason for wanting to improve your Hebrew. But even if that isn't the case, try to set your eyes on smaller goals that you can keep at the front of your mind as you study. This will help keep you motivated as you progress through your stated goals and feel that sense of accomplishment. For example, you may want to be able to sing along with a Hebrew song you like or to read Hebrew without nikkud. Keep your goals realistic for your current level, rather than overshooting it!
Your language(s) going in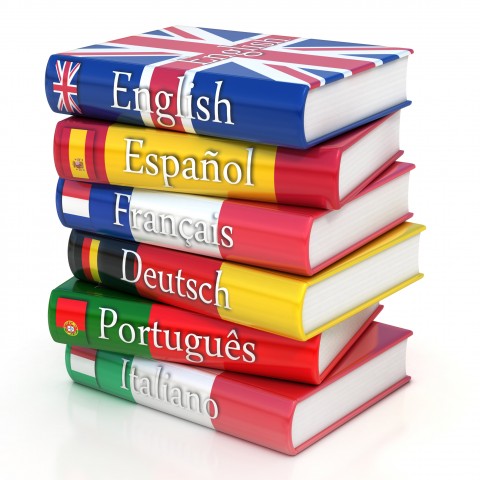 One thing that's going to make a huge difference in terms of how fast you progress with Hebrew is the language(s) you speak going in. Because Hebrew is a member of the Semitic language family, you'll be more comfortable with the way Hebrew works if you speak any Arabic or Farsi, for example. This is because these languages share common traits (such as being read and written right to left) and comparable grammar logic. 
English speakers are unlikely to find any foothold here, as they would with Germanic or Romance languages. Hebrew is altogether distinct from these language families and really bears no resemblance to English (other than all the loanwords it has from English, Latin, and other international languages). You may well recognize individual words, but don't expect this to get you too far. At the end of the day, you just have to accept that the Hebrew language has its own separate character, rules, and approach to expressing the world.
Your linguistic abilities and experience in general
Another key factor is any prior experience you have with languages. For example, if you grew up bilingual or polyglot, you'll likely have a leg up on someone who is monolingual—even if none of the languages you know are Semitic! This is partly due to something known as "tolerance for ambiguity," a term that refers to a language learner's willingness to accept and assimilate language features that differ from what s/he knows from her/his native tongue(s).
Moreover, if you've ever studied a language before, whether Hebrew or any other language foreign to you, your prior experience is likely to have some bearing on how you approach your Hebrew learning. For example, if you had good language teachers in school who inculcated healthy learning habits and gave you an overall positive language learning experience, you're likely to have an easier time taking up a new language. On the other hand, if you had lousy teachers, you may be somewhat traumatized from these experiences and need to develop new habits and a new attitude toward language learning.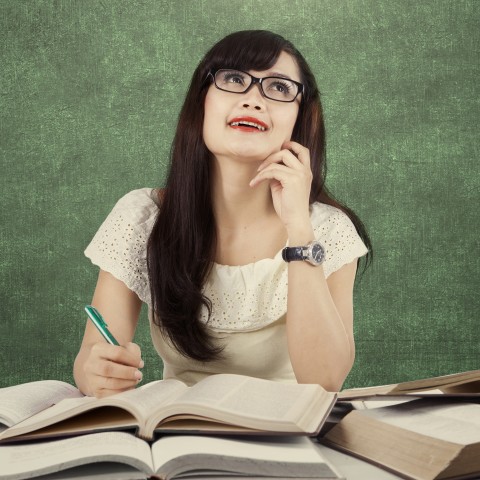 As we said in the introduction, immersion studying is always going to be ideal, but it may not be a possibility for everyone who wants to learn Hebrew. If you can find a way to spend time in Israel, you'll be able to benefit from constant exposure to the Hebrew language through interactions with other people, listening to the news, watching TV, etc., all in Hebrew. However, if you can't physically go to Israel, try your best to boost your exposure to Hebrew by taking advantage of the wealth of media available online. For example, you can check out Hebrew-language Netflix series, Hebrew songs on YouTube, and even Hebrew-language forums.
Apart from location, it will be beneficial to have some sort of structure to your learning. This will help to ensure that you progress in a linear fashion, building your knowledge successively and acquiring all the skills you need in one level before running ahead to a more advanced one. It will also prevent you from feeling like you're drowning in an overwhelming sea of information, without knowing how to progress.
It's always a good idea to vary your learning, as well. We recommend using a mix of serious and fun learning materials (for example, grammar lessons vs. lessons on slang), as well as giving all four language skills (reading, writing, speaking, and listening) equal attention. Of course, there are some situations where you may need to hone only one or two skills. For example, in an academic setting, you may only need to be able to read Hebrew (and not produce it). Or maybe you simply want to learn conversational Hebrew and have little interest in learning to read it. In such cases, you may want to focus only on the necessities.
Beginner Level
The beginner level is just what it sounds like. This level describes someone who is in the initial phases of acquiring the Hebrew language. 
The US Foreign Service Institute (FSI) groups world languages into four different categories, with Category I languages being the most similar to English and Category IV languages being the least similar. They have ranked Hebrew as a Category III language, meaning it has significant linguistic and/or cultural differences from English. Languages in this category are estimated to require 44 weeks (or 1100 hours) in order to reach "General Professional Proficiency" in speaking and reading. This would be equivalent to Intermediate Level on HebrewPod101.com.
Extrapolating based on this projection, the average time it takes to reach the beginner level might be something like 22 weeks (or 550 hours), if we assume that the beginner level is halfway to the intermediate level. 
At the beginner level, the assumption is that you're building up a lot of passive knowledge, but obviously with the goal of being able to apply it and produce language (i.e. speak or write) more and more as you progress.
Wondering how to learn Hebrew from scratch? Here's a list of skills and abilities you'll want to master as a beginner: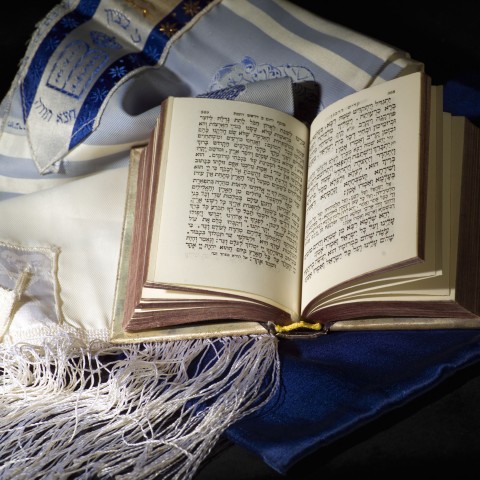 As Hebrew does not use the Latin alphabet, you'll need to learn to read the 22 characters of the Hebrew alphabet. To make things more complicated, Hebrew is an abjad, meaning that vowels are not letters but diacritical marks placed above, below, or within the letters, which are all consonants or vowel-bearing placeholders. To make it just a bit more complicated, these diacritical marks, called ניקוד (nikkud), are almost universally omitted from written and printed Hebrew and therefore need to be deduced from context. However, many learning materials include them for the benefit of the student reader. One last complication is that Hebrew uses one script for print and another for handwriting, so you'll probably want to learn both of these.
Basic verbs
Verbs are action words, so you won't see much action without them! The good news about Hebrew verbs is that there are only three main tenses—simple past, simple present, and simple future—and there's no verb "to be" in present tense. The bad news is that there are a whopping seven conjugation patterns to learn.
Male and female forms
One of the aspects of Hebrew that tends to be particularly tricky for speakers of non-gendered languages, such as English, is the fact that Hebrew uses male and female forms for nouns, pronouns, adjectives, and verb conjugations.
Talking about yourself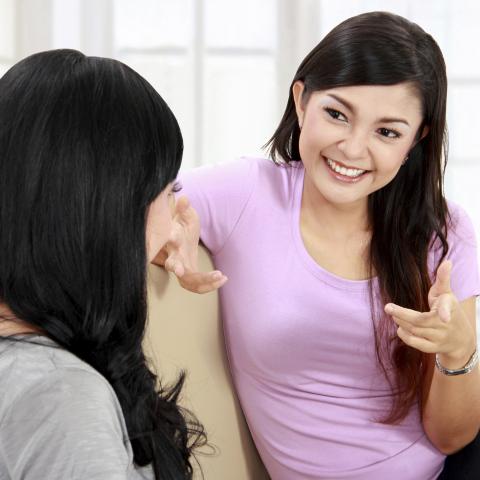 At the beginner level, you'll learn how to introduce yourself and how to say basic things about yourself, such as where you're from and what you do.
You won't get very far without these essential skills.
Countries, nationalities, and languages of the world
The beginner level is a great place to learn these, starting with your own country of origin, nationality, and language(s). Once you have those down, you can progress to other countries, nationalities, and languages so that you can also talk about other people in this regard.
Likes and dislikes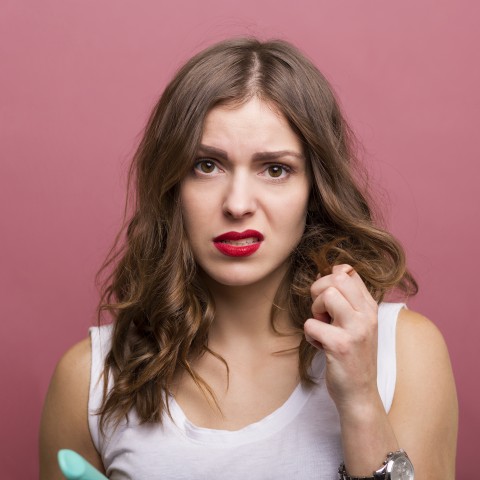 As a beginner, you should learn to express basic likes and dislikes, as well as things like your hobbies and pastimes.
Food and drink
In Israel, we love food! So, no basic Hebrew-language education would be complete without learning how to discuss food. This includes verbs, nouns, and adjectives for eating, drinking, ordering at a restaurant, etc.
Work and school
You'll also want to know how to talk about work and school, including the vocabulary for different professions and careers.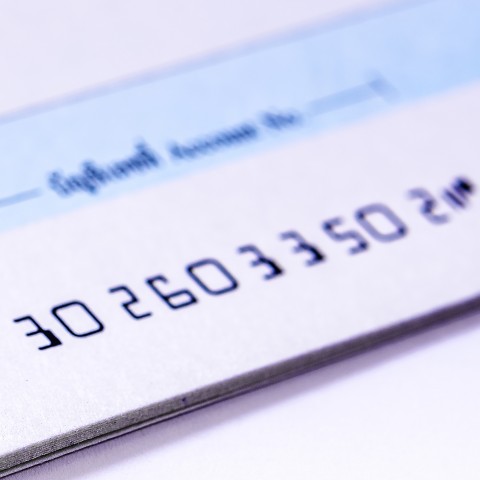 Finally, numbers and the related topic of telling time are also essential for the beginner level. Note that Hebrew also has male and female forms for numbers, so you'll want to master this, as well.
Intermediate Level
As you progress, you'll move on to the intermediate level, which is where many students feel comfortable staying. At this level, which, as mentioned, might take around 44 weeks (1100 hours), you'll already be getting much more comfortable holding a basic conversation and generally defending yourself in Hebrew.
Here's a list of skills and abilities you'll want to acquire at the intermediate level of Hebrew:
Dealing with travel situations
Because this is an essential skill set that draws on various abilities, you should get to a certain level of comfort when handling travel situations. This includes things like taking a taxi and buying bus tickets, as well as asking for and even giving directions.
Writing simple texts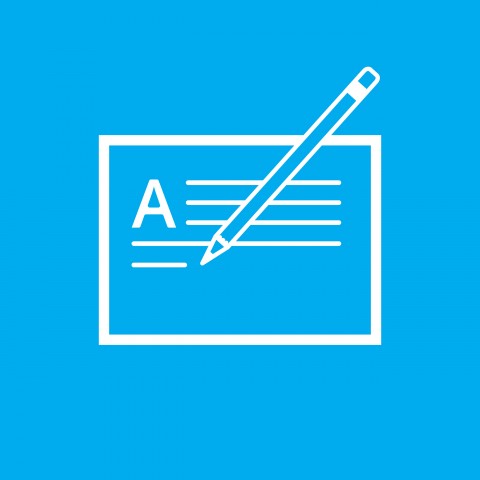 At this level, you should be able to produce simple texts, such as short text messages and emails or brief descriptions.
Describing things with some detail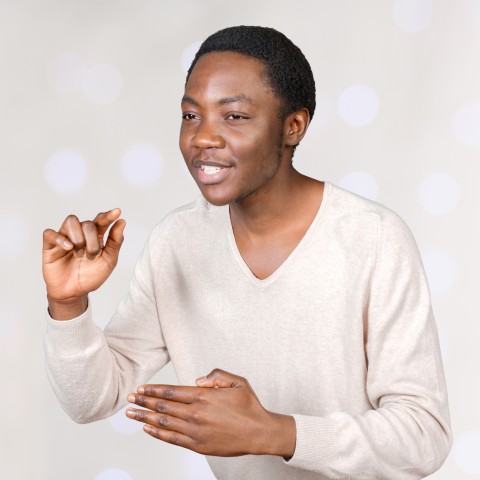 At this point, you should also be acquiring sufficient vocabulary. This includes not only nouns and verbs, but also adjectives and adverbs which will permit you to describe experiences, plans, and opinions with some level of detail and precision.
Reading and understanding more complex texts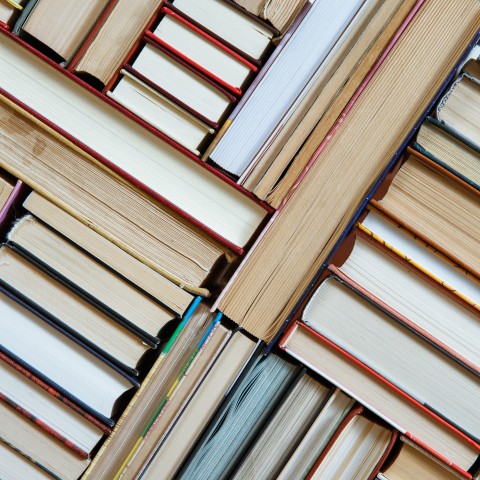 You should be able to read and comprehend more complex texts such as news items or technical articles in fields you're familiar with, such as those related to your profession. Much of this, of course, will have to do with vocabulary acquisition.
Have lengthier, more complex conversations
Again, as you progress in your ability to understand speech spoken at native speeds, and as you build up your own ability to speak with fluency, you should be able to engage in more interesting and drawn-out conversations.
Advanced Level
First of all, it should be noted that there really isn't a limit to the advanced level. While there is a distinction in terms of skills and abilities when compared to the intermediate and beginner levels, you can take the advanced level just about as far as you wish—even to the point of achieving what's known as near fluency. 
So, how long does it take to learn Hebrew fluently? A conservative estimate might be something like 2 years, though a really motivated and talented student might get there as soon as, say, 18 months.
Here's a list of skills and abilities that pertain to the advanced level of Hebrew-language study:
Understanding longer and more demanding texts or conversations
As you grow your vocabulary and improve your grasp of things like grammar and syntax, you should be able to fend for yourself even when reading complex texts such as full-length books, opinion pieces, and even poems and song lyrics. You should also be able to engage in lengthy and complex conversations, such as discussing your opinions on politics or talking about technical matters.
Expressing ideas comfortably and in a fluid manner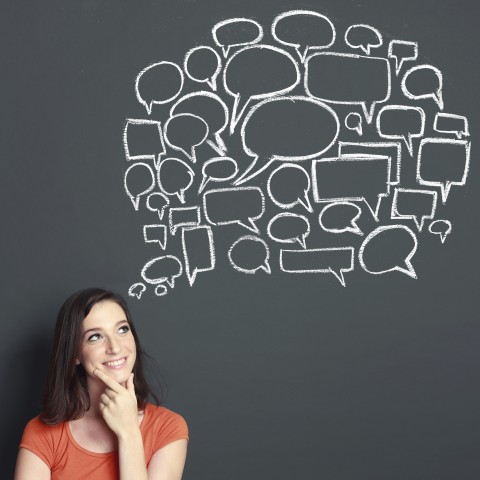 By now, you should feel comfortable expressing most of your thoughts and ideas with fluency, which in the literal sense means that your speech flows, without much stuttering, hesitation, or searching for words.
Effectively using language in social, academic, and professional situations
Your broad vocabulary, improved grammar, and stronger rhetorical abilities should enable you to feel comfortable using language in functional settings, such as at work or school, or in making and getting to know friends…or even that special someone.
Writing well-structured, detailed texts on complex topics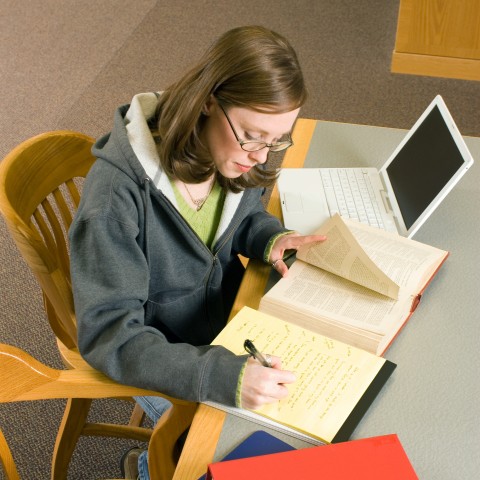 Assuming you're focusing on writing and not just speaking, you should now be able to write more complex texts, such as essays and full-length letters or emails. You should have a solid grasp of different registers (e.g. formal vs. informal) and when to employ them.
Top 10 Tips to Help You Learn Hebrew Faster
Regardless of your current level or your language learning goals, there are several things you can do to make the most of your study time. Here are our top ten tips for how to learn Hebrew faster!
1. Read both with and without vowels to practice word recognition.
This is obviously going to be more important at the beginner level (and perhaps the intermediate level, to some extent), as the expectation is that by the time you reach the intermediate level, you'll have become comfortable reading without vowels. That's why it's important to start practicing this ability as early as possible.
Record new words as you go, using a notebook or even your phone. Also, quiz yourself regularly to make sure you're retaining this vocabulary.
3. Make sure to talk to native speakers, and ask them to correct you.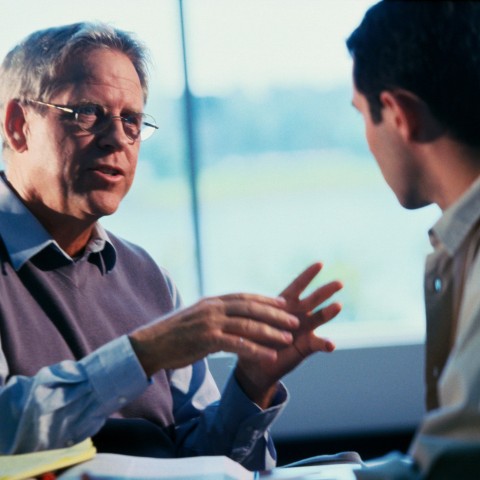 This is obviously much easier to do if you're physically in Israel, but even if you're not, you should do whatever it takes to find some native speakers in your town or online. This way, you can practice speaking Hebrew with someone who can offer you helpful feedback on your use of the language.
4. Watch and listen to plenty of media in Hebrew.
One of the best and most enjoyable ways to improve your Hebrew is to take advantage of the wealth of media available, particularly online, in the Hebrew language. Watch Hebrew TV shows and movies, and listen to Hebrew music as much as you can, especially with subtitles in Hebrew (see below).
5. Study with a partner.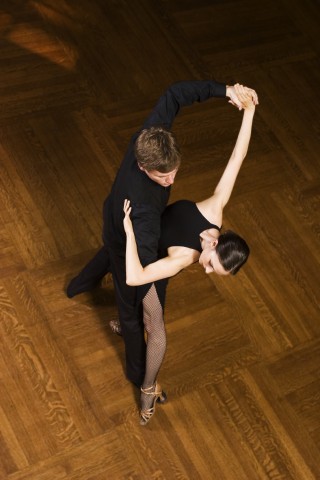 This may not be for everyone, but many people find that a study partner can be a great way to get mutual encouragement. It can also help with any anxiety when it comes to speaking. Obviously, it's always best to try to find someone who is more or less at the same level of proficiency as you are.
Numerous studies have shown that the most successful language learners are those who go easy on themselves. Making mistakes is part and parcel of learning languages, so don't just allow for this—expect it. Learn to laugh at yourself when you make a silly mistake, rather than getting caught up on it.
7. Don't be embarrassed to ask questions.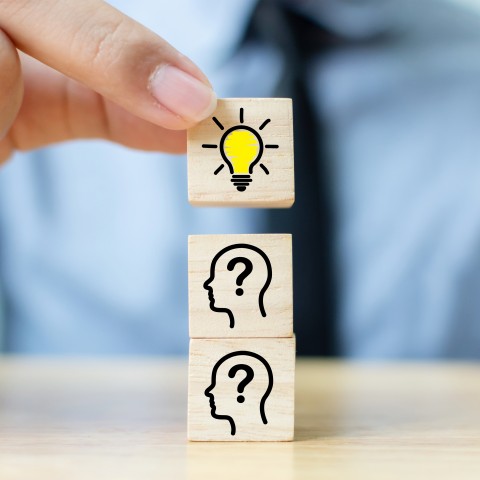 According to a Hebrew proverb, a bashful person makes for a poor student, and a strict person makes for a bad teacher. Part of any successful learning endeavor is a sense of comfort about asking questions whenever you're in doubt. So when in doubt, ask someone for help!
8. Practice pronunciation in front of the mirror.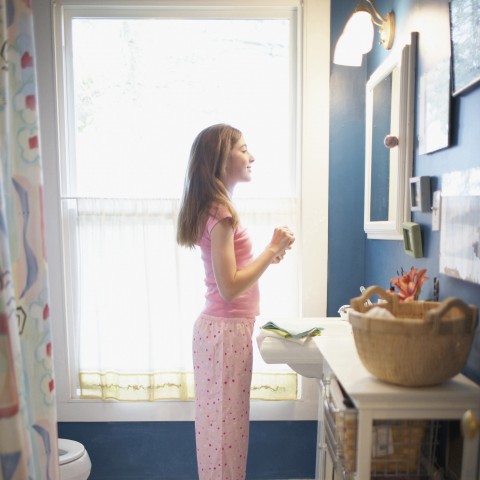 This will probably feel funny at first, but by actually watching what your mouth is doing when you speak, you have a better chance of honing in on the mechanics of producing the right sounds to approximate native-sounding Hebrew. In the same vein, pay attention to what you see Israelis' mouths doing when they make any sounds you're having difficulty with, and do your best to mimic them when you practice.
9. Do karaoke in Hebrew.
This one's a no-brainer. Not only is it fun to let loose in front of the karaoke screen, but actually singing a song to beat is a great way of drumming language into your head—literally.
10. Use subtitles to help connect words to sound.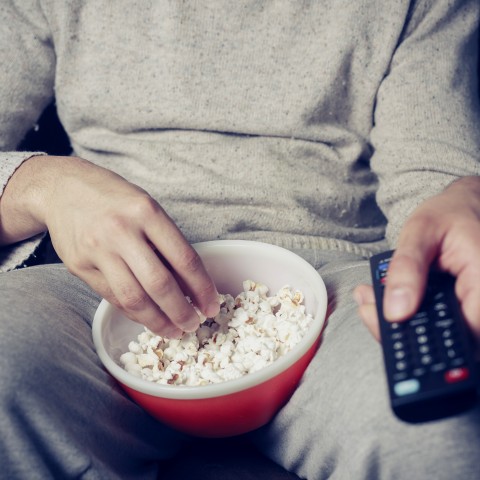 Subtitles are your friend. They're a fantastic tool for working on anything, from expanding your vocabulary to recognizing words without vowels to picking up on grammar and syntax structures. 
As a beginner, you'll likely need subtitles in your native language, but as you progress, you can use subtitles in a more challenging way. An intermediate student, for example, can pick up a lot of new words by watching TV or movies in his/her native tongue, with Hebrew subtitles to accompany it. As you advance, however, challenge yourself to watch Hebrew-language TV shows and movies with Hebrew subtitles. This can go a long way toward helping you connect the physical appearance of words with the sounds they make.
Let HebrewPod101 Get You on the Fast Track to Hebrew Learning
As you can see, there are many components to tackle in mastering the Hebrew language. We at HebrewPod101 are proud to offer you a broad array of learning materials to ensure that you learn comfortably and at as fast a pace as you desire.
Whether you prefer audio lessons or written ones like this one, our library of materials is diverse and designed with the optimal student experience in mind. In addition to our learning materials, we also offer numerous lessons addressing tips and techniques to make your learning more efficient and more enjoyable. 
Is there anything else you'd like to know about the process of learning Hebrew? Feel free to get in touch and let us know.
Until next lesson, shalom!
June 10, 2021
The word "proverb" is generally used to refer to a traditional saying that boils down a commonsense observation about life into a pithy adage, often through the use of a metaphor or some other rhetorical device. All languages, it would seem, express the wisdom of the ages using concise sayings that are easy to remember and recall to use for strategic effect. Indeed, the name of the game is knowing the right proverb for the right moment.
In the case of Hebrew proverbs, there's an extensive arsenal to draw on. In fact, one of the oldest examples of a proverb folklore is the Book of Proverbs, which represents one of the Hebrew language's greatest contributions to world literature. This book, of course, is part of a longstanding tradition of Hebrew proverbs, from Biblical times through the Rabbinic period, the Middle Ages, the Enlightenment, and right into modern times. As the People of the Book, Jews have long considered a well-turned phrase burnished at just the right moment to be a mark of erudition and eloquence.
Of course, the vast majority of these old Hebrew proverbs are religious in nature and emanate from religious sources, namely the Hebrew Bible and the vast library of exegetical works (works that interpret the Bible). Because modern Israel is a largely secular country, some portion of these proverbs have certainly been relegated to the demographically more limited sphere of Israel's religious communities. However, there's still a large number of Hebrew proverbs used by the general public.
In any event, nothing will add stripes to your rank as a speaker of the language like a few pithy proverbs in Hebrew to employ at a choice moment in your conversation with a native speaker. To that end, our lesson today will cover the top thirty Hebrew proverbs along with context examples to help you know when best to use them.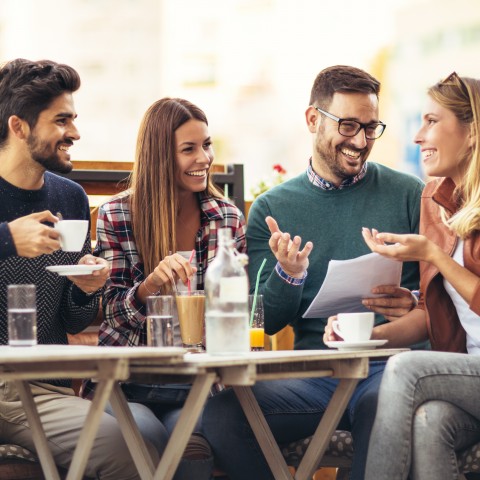 Table of Contents
1. The Top 30 Hebrew Proverbs
אכול ושתו כי מחר נמות .1
| | |
| --- | --- |
| Transliteration | Akhol ve-shato ki makhar namut. |
| Literal translation | "Eat and drink for tomorrow we shall die." |
| Source | Isaiah 22:13 |
| Parallel English proverb | Life is short. |
| Usage in context | Your friend is trying to convince you to go skydiving with him, but you're on the fence due to safety concerns. To try to win you over, he uses this phrase. |
2. אם אין אני לי מי לי? וכשאני לעצמי, מה אני? ואם לא עכשיו, אימתי?
Transliteration
Im eyn ani li mi li? U-kh'she-ani le-'atzmi, mah ani? Ve-im lo 'akhshav, eymatay?
Literal translation
"If I am not for myself, who will be? And when I am for myself, what am I? And if not now, then when?"
Source
Pirkei Avot 1:14
Parallel English proverb
There's no time like the present. [last part]
Usage in context
This proverb is often quoted in part, depending on the application. For example:

It's Friday, and you're considering going to visit the Dead Sea for the first time, but you know you have a work assignment to hand in on Monday. To give you a bit of a push, your friend (who wants you to go with him) says, ואם לא עכשיו אימתי? (Ve-im lo 'akhshav eymatay?)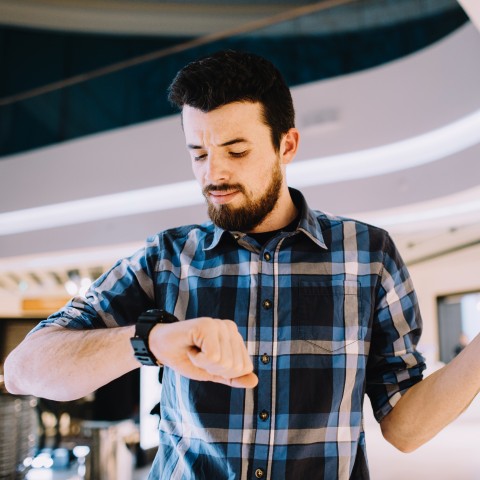 3. מצא מין את מינו.
| | |
| --- | --- |
| Transliteration | Matza min et mino. |
| Literal translation | "He found his own type." |
| Source | Popular |
| Parallel English proverb | Like two peas in a pod. |
| Usage in context | Your brother, who is a classical pianist, tells you about a date he went on with a classical violinist, to which you reply with this proverb. |
4. ואהבת לרעך כמוך.
| | |
| --- | --- |
| Transliteration | Ve-ahavta le-re'akha kamokha. |
| Literal translation | "Love thy neighbor as thyself." |
| Source |  Leviticus 19:18 |
| Parallel English proverb | Same as in Hebrew |
| Usage in context | A taxi driver wants to nudge in ahead of you at a merge onto the road. He rolls down his window, signaling for you to let him in, and quotes this proverb. |
5. כל אהבה שהיא תלויה בדבר בטל דבר בטלה אהבה. ושאינה תלויה בדבר אינה בטלה לעולם.
| | |
| --- | --- |
| Transliteration | Kol ahavah she-hi tluyah be-davar batel davar batlah ahavah. Ve-she-eynah tluyah be-davar eynah betelah le'olam. |
| Literal translation | "Any love that depends upon a thing is annulled if that thing is annulled. Love that does not depend upon a thing will never be annulled." |
| Source | Pirkei Avot 5:19 |
| Parallel English proverb | True love lasts forever. |
| Usage in context | You tell your Israeli girlfriend you need to go on a business trip abroad for a couple of months, and ask if she'll wait for you to return. She replies with this proverb. |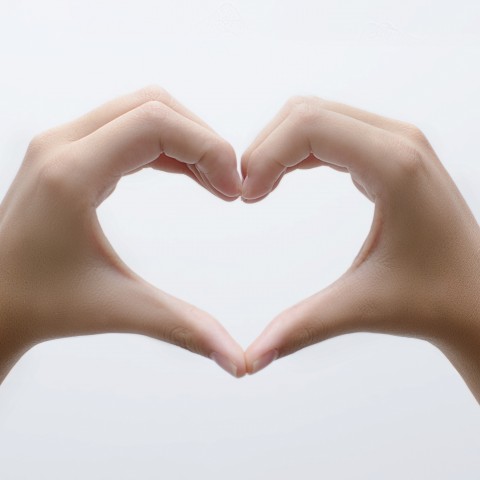 6. כל הפוסל במומו פוסל.
| | |
| --- | --- |
| Transliteration | Kol ha-posel be-mumo posel. |
| Literal translation | "He who invalidates another invalidates himself." |
| Source | Talmud Bavli: Kidushin 70:2 |
| Parallel English proverb | What you spot is what you've got. |
| Usage in context | You criticize your neighbor for leaving trash outside his front door, and he points to your mailbox full of old mail, quoting this proverb. |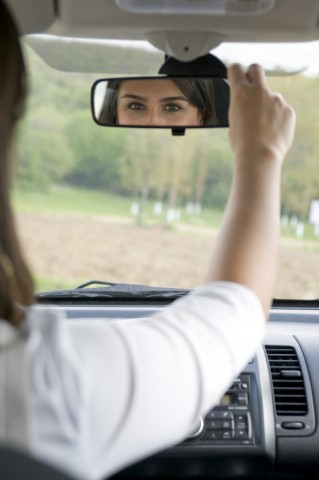 7. עבר יומו בטל קרבנו.
| | |
| --- | --- |
| Transliteration | 'Avar yomo batel korbano. |
| Literal translation | "Its day passed, its sacrifice was annulled." |
| Source | Tosefet Masekhet Berakhot 4 |
| Parallel English proverb | You missed the boat. |
| Usage in context | You forget your friend's birthday, but offer to take him out to eat a month later. She replies with this proverb. |
8. לכל זמן, ועת לכל חפץ תחת השמים.
| | |
| --- | --- |
| Transliteration | La-kol zman, ve-'et le-khol khefetz takhat ha-shamayim. |
| Literal translation | "To every thing there is a season, and a time to every purpose under Heaven." |
| Source | Ecclesiastes 3:1 |
| Parallel English proverb | Everything in its own time. |
| Usage in context | You ask your father when he's going to retire already, and he replies with this proverb. |
9. תפשת מרובה לא תפשת.
| | |
| --- | --- |
| Transliteration | Tafasta merubeh lo tafasta. |
| Literal translation | "If you grab too much, you grab nothing." |
| Source | Talmud Bavli: Sukkah 5:1 |
| Parallel English proverb | Don't bite off more than you can chew. |
| Usage in context | You tell your parents you're going to double major in biochemistry and plasma physics, and your mother replies with this proverb. |
10. חזית איש מהיר במלאכתו, לפני מלכים יתיצב.
| | |
| --- | --- |
| Transliteration | Khazita ish mahir bi-m'lakhto lifney melakhim yityatzev. |
| Literal translation | "Do you see a man skilled in his work? He will stand before kings." |
| Source | Proverbs 22:29 |
| Parallel English proverb | Practice makes perfect. |
| Usage in context | You observe a master falafel hawker flipping the balls high into the air so they land right in the pita, and you say this proverb to your friend in admiration. |
11. לעולם יאכל אדם פחות מן הראוי לו לפי ממונו וילבש כראוי לו ויכבד אשתו ובניו יותר מן הראוי לו.
| | |
| --- | --- |
| Transliteration | Le-'olam yokhal adam pakhot min ha-ra'uy lo lefi mamono ve-yilbash ka-ra'uy lo vi-yekhabed ishto u-vanav yoter min ha-ra'uy lo. |
| Literal translation | "A man should always eat less than is befitting him, dress as is befitting him, and provide for his wife and children more than is befitting him." |
| Source | Hilkhot De'ah 5:10 |
| Parallel English proverb | None. |
| Usage in context | This might be good advice to a friend trying to budget their expenses, as it relates to monetary priorities vis-à-vis one's earnings. |
12. על ראש הגנב בוער הכובע.
| | |
| --- | --- |
| Transliteration | 'Al rosh ha-ganav bo'er ha-kova'. |
| Literal translation | "The hat burns atop the thief's head." |
| Source | Popular |
| Parallel English proverb | Liar, liar, pants on fire. |
| Usage in context | You see that the prime minister is nervous and fidgety in an interview about the criminal embezzlement leveled against him, and you say this proverb in response. |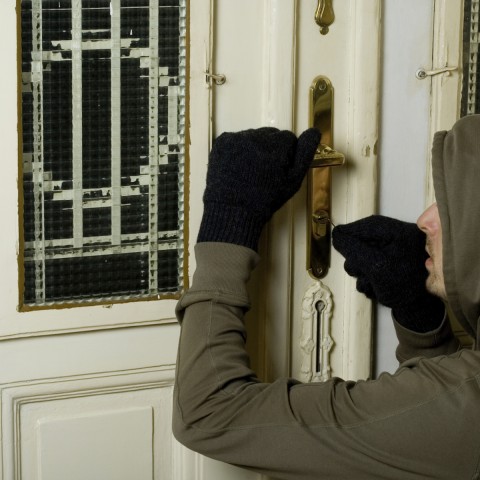 13. אין דבר העומד בפני הרצון.
| | |
| --- | --- |
| Transliteration | Eyn davar ha-'omed bifney ha-ratzon. |
| Literal translation | "Nothing can stand before will." |
| Source | The Book of Zohar |
| Parallel English proverb | Where there's a will, there's a way. |
| Usage in context | Your sister asks you how you're able to learn so much Hebrew on HebrewPod101.com, and you reply with this proverb. |
14. קנה חכמה מה טוב מחרוץ וקנות בינה נבחר מכסף.
| | |
| --- | --- |
| Transliteration | Kno khokhmah mah tov me-kharutz u-knot binah nivkhar mi-kasef. |
| Literal translation | "How much better to get wisdom than gold, to choose understanding rather than silver." |
| Source | Proverbs 16:16 |
| Parallel English proverb | The greatest wealth is wisdom. |
| Usage in context | Your grandfather asks you why you're studying philosophy at university instead of business management, and you reply with this proverb. |
15. איזה הוא חכם? הלומד מכל אדם.
| | |
| --- | --- |
| Transliteration | Eyzeh hu khakham? Ha-lomed mi-kol adam. |
| Literal translation | "Who is the wise man? He who learns from all men." |
| Source | Pirkei Avot 4:1 |
| Parallel English proverb | You can learn something from everyone. |
| Usage in context | You complain to your friends about your new roommate, who is very different from you, and they reply with this proverb. |
16. כי ברב חכמה רב כעס, ויוסיף דעת יוסיף מכאוב.
| | |
| --- | --- |
| Transliteration | Ki be-rov khokhmah rov ka'as, ve-yosif da'at yosif makh'ov. |
| Literal translation | "For in much wisdom is much grief, and he who increases knowledge increases sorrow." |
| Source | Ecclesiastes 1:18 |
| Parallel English proverb | Ignorance is bliss. |
| Usage in context | Your boyfriend starts reading the nutritional values label on your favorite ice cream, and you tell him to stop, citing this proverb. |
17. צרת רבים חצי נחמה.
| | |
| --- | --- |
| Transliteration | Tzarat rabim khatzi nekhamah. |
| Literal translation | "Suffering when shared is half a comfort." |
| Source | Popular (based on Midrash Rabah) |
| Parallel English proverb | Misery loves company. |
| Usage in context | A group of your employees all gather around to complain about the new strict boss, and you offer this proverb as a slight consolation. |
18. איזהו גיבור? הכובש את יצרו.
| | |
| --- | --- |
| Transliteration | Eyzehu gibor? Ha-kovesh et yitzro. |
| Literal translation | "Who is the hero? He who conquers his urges." |
| Source | Pirkei Avot 4:1 |
| Parallel English proverb | Discipline is wisdom and vice-versa. |
| Usage in context | You are about to go for seconds at your favorite pizzeria, and your brother mentions this proverb while reminding you of your newly adopted diet. |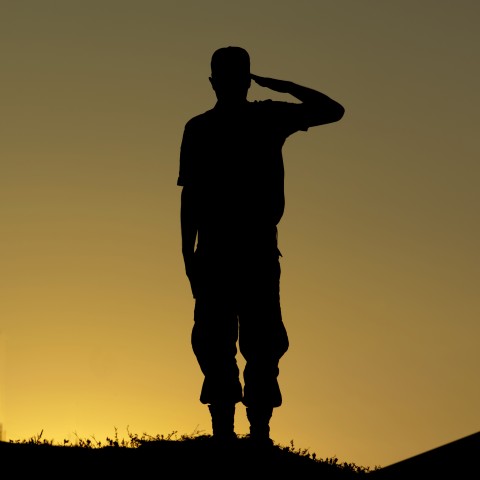 19. אילני סרק קולם הולך.
| | |
| --- | --- |
| Transliteration | Iylaney srak kolam holekh. |
| Literal translation | "Barren trees make much noise." |
| Source | Genesis Rabba 16:3 |
| Parallel English proverb | An empty barrel makes the most noise. |
| Usage in context | You call out one of your colleagues (a notorious know-it-all who always has something nasty to say about everyone), using this proverb to put her in her place. |
20. אין חכם כבעל ניסיון.
| | |
| --- | --- |
| Transliteration | Eyn khakham ke-va'al nisayon. |
| Literal translation | "There is none wiser than the experienced." |
| Source | Popular |
| Parallel English proverb | Experience makes the best teacher. |
| Usage in context | When you ask your teacher why she's given you so much homework, she replies with this proverb. |
21. לא הבישן למד ולא הקפדן מלמד.
| | |
| --- | --- |
| Transliteration | Lo ha-bayshan lamed ve-lo ha-kapdan melamed. |
| Literal translation | "Neither does the timid learn nor the strict teach." |
| Source | Pirkei Avot 2:5 |
| Parallel English proverb | None |
| Usage in context | This is something a student might say in criticism of a teacher who does not invite questions, or that a teacher might say of a student who's too afraid to ask them. |
22. דברי חכמים בנחת נשמעים. 
| | |
| --- | --- |
| Transliteration | Divrey khakhamim be-nakhat nishma'im. |
| Literal translation | "Wise words should be spoken pleasantly." |
| Source | Ecclesiastes 9:17 |
| Parallel English proverb | You can catch more flies with honey than with vinegar. |
| Usage in context | You ask your friend how best to talk to your neighbors about their loud parties, and he cites this proverb. |
23. סייג לחכמה שתיקה.
| | |
| --- | --- |
| Transliteration | Syag le-khokhmah shtikah. |
| Literal translation | "Silence is a fence around wisdom." |
| Source | Pirkei Avot 3:13 |
| Parallel English proverb | Better to remain silent and be thought a fool than to speak and remove all doubt. |
| Usage in context | Just before you raise your hand at your first work meeting, your colleague whispers this proverb in your ear. |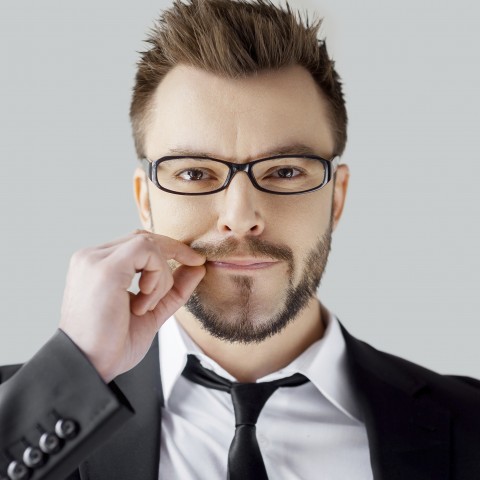 24. והוי זנב לאריות, ואל תהי ראש לשועלים.
| | |
| --- | --- |
| Transliteration | Ve-hevi zanav la-arayot, ve-al tehi rosh la-shu'alim. |
| Literal translation | "It is better to be the tail of the lion than the head of the fox." |
| Source | Pirkei Avot 4:15 |
| Parallel English proverb | Better the head of a dog than the tail of a lion. (It's humorous to note that the parallels are opposite!) |
| Usage in context | You're offered a position with a lower salary than your current job, but at a leading firm with lots of opportunity. Your friend offers you this proverb as advice. |
25. בור ששתית ממנו אל תזרוק בו אבן.
| | |
| --- | --- |
| Transliteration | Bor she-shatita mimenu al tizrok bo even. |
| Literal translation | "Don't throw stones into a well you've drunk from." |
| Source | Numbers Rabba 22 |
| Parallel English proverb | Don't bite the hand that feeds you. |
| Usage in context | Your father tells you not to criticize your mother's coddling, mentioning this proverb. |
26. אמור מעט ועשה הרבה.
| | |
| --- | --- |
| Transliteration | Emor me'at va-'aseh harbeh. |
| Literal translation | "Speak little and do much." |
| Source | Pirkei Avot 1:14 |
| Parallel English proverb | Actions speak louder than words. |
| Usage in context | After hearing about your plans to finally learn Hebrew, your brother offers you this proverb by way of advice. |
27. אל יתהלל חגר כמפתח.
| | |
| --- | --- |
| Transliteration | Al yithalel khoger ki-mefate'akh. |
| Literal translation | "Let not him that girdeth on his armor boast himself as he that putteth it off." |
| Source | 1 Kings 20:11 |
| Parallel English proverb | Don't count your chickens before they hatch. |
| Usage in context | You announce to your boyfriend that you're sure you'll get the scholarship you applied for, and he replies cautiously with this proverb. |
28. חושך שבטו שונא בנו.
| | |
| --- | --- |
| Transliteration | Khosekh shivto sone beno. |
| Literal translation | "He that spareth his rod hateth his son." |
| Source | Proverbs 13:24 |
| Parallel English proverb | Spare the rod and spoil the child. |
| Usage in context | Your friend admonishes you with this proverb for letting your grounded son go out to play with his friends after feeling bad for him. |
29. שלח לחמך על פני המים כי ברב הימים תמצאנו.
| | |
| --- | --- |
| Transliteration | Shlakh lakhmekha 'al pney ha-mayim ki be-rov ha-yamim timtza'enu. |
| Literal translation | "Cast thy bread upon the waters, for thou shalt find it after many days." |
| Source | Ecclesiastes 11:1 |
| Parallel English proverb | What goes around comes around. |
| Usage in context | Your grandmother encourages you to give to charity, mentioning this proverb. |
30. טובים השנים מן האחד.
| | |
| --- | --- |
| Transliteration | Tovim ha-shnayim min ha-ekhad. |
| Literal translation | "Two are better than one." |
| Source | Ecclesiastes 4:9 |
| Parallel English proverb | Two heads are better than one. |
| Usage in context | When you finally meet 'the one' and bring him home to meet the family, your father happily quotes this proverb. |
2. HebrewPod101 is Your Proverbial Go-To for All Things Hebrew
We hope you enjoyed today's lesson on Hebrew proverbs, and that you found our selection of proverbs useful, interesting, and enlightening. Obviously, it would be a lot to expect anyone to memorize all thirty of these; we recommend working on just a couple at a time. You'll be sure to get some pleasantly surprised reactions when you whip out a perfectly timed Hebrew proverb with your Israeli friends!
Was there anything related to Hebrew proverbs that we didn't cover today, or anything we did cover that you'd like to know more about? We at HebrewPod101 are always happy to hear from you, so please feel free to get in touch with us. Until next time, Shalom!
May 14, 2021
Language, culture, and place are inseparably linked. Indeed, they have a dynamic relationship, with language shaping culture, and culture carving place into stone. In the case of a language as old as Hebrew, a nation as ancient as the Jewish people, and a city as old as Jerusalem, understanding the interplay between language, culture, and place is absolutely key to cracking Hebrew's code.
In this Jerusalem travel guide, you'll learn about the top attractions in Jerusalem for visitors as well as the culture and history of this magnificent city. It has been the center of Jewish culture for several millennia, and discovering everything it has to offer will give you a much deeper insight into how much the Hebrew language mirrors the story of the Jewish people.
Each has faced many perils as well as many triumphs, and each is woven from a dizzyingly diverse loom of threads that make up the tapestry of this city and its people. But perhaps most of all, Jerusalem is an incredible living analogy of the Jews' ability to come out of each struggle, over more than two millennia, with a stronger and richer identity. Some of this story is set in stone (like at the Western Wall), and some of it is ever-changing (like the Jerusalem skyline of today).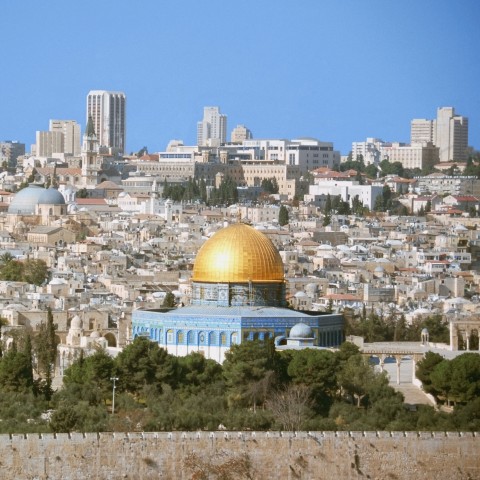 Table of Contents
Before You Go – לפני הנסיעה (Lifney ha-Nesi'ah) 
To get the most out of your trip to Jerusalem, it's best to prepare yourself with a little background information about the city's long history as well as some basic travel info. 
Obviously, you can enjoy Jerusalem even if you show up clueless. But considering the thousands of years of stories that the very stones seem to breathe, acquainting yourself even briefly with the city's history will definitely make for a more meaningful visit. 
We'll also look at the layout of Jerusalem's Old City, discuss when the tourist season is, and cover a basic packing list to help you show up prepared for any eventuality.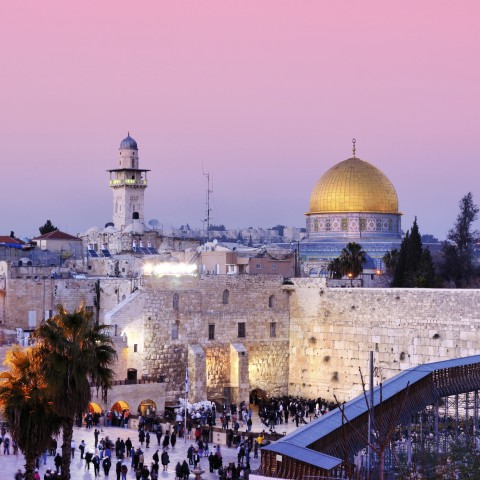 A Short History of the Holy City
ירושלים (Yerushalayim), or Jerusalem, is located in the Judean Mountains, or הרי יהודה (Harey Yehudah), between the Mediterranean Sea (Ha-Yam ha-Tikhon) and the Dead Sea, or ים המלח (Yam ha-Melakh). 
Though there is evidence that Jerusalem may have been first inhabited by humans as early as the Early Bronze Age, some 5,500 years ago, the city is believed to have risen to prominence sometime between the eleventh and tenth centuries BCE. During this time, it was the capital of the Israelite United Monarchy as established under King David and consolidated under his son, King Solomon.
King Solomon is credited with building the Holy Temple, called בית המקדש (Beyt ha-Mikdash) in Hebrew. To this day, it remains the locus of Jewish prayer and the holiest place on Earth for Jews. Remnants of the Temple, most notably the Western Wall, or הכותל המערבי (Ha-Kotel ha-Ma'aravi), still draw in pilgrims from all over the world. It's customary to place pieces of paper with prayers written on them between the cracks of the stones of this ancient wall.
The Babylonians occupied Jerusalem in 586 BCE, destroyed the Holy Temple, and exiled much of the Jewish population. Half a century later, King Cyrus the Great of Persia defeated the Babylonians and invited back the exiled Jews and allowed them to rebuild their Holy Temple in Jerusalem. This rebuilt Temple stood as the Jewish center of political and religious power until the Roman Exile in the year 70 CE, when the Temple was once again destroyed—this time without being rebuilt. In-between its two destructions, it's worth mentioning that the Temple was sacked, looted, and defiled (though not destroyed) by the Hellenistic Seleucid Empire under Antiochus IV Epiphanes when he invaded and occupied Israel and Jerusalem in 168 BCE. The Temple was eventually won back and rededicated by the Maccabees.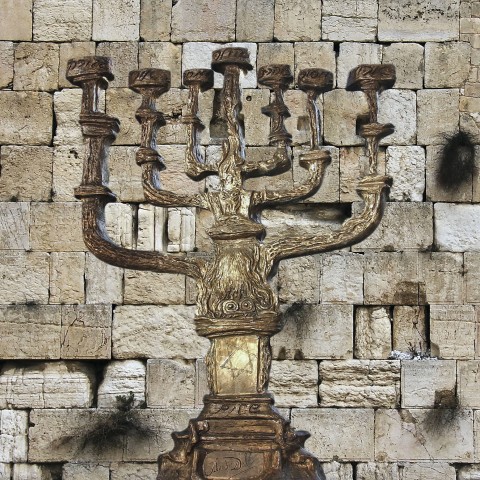 Following the Roman Exile, Jerusalem pertained to the Roman, Byzantine, and Sassanid Empires, then a myriad of Muslim Caliphates interspersed with brief periods of Christian Crusader rule, and followed by long periods under Mamluk (and later, Ottoman) rule. The latter ended in World War I, when the British defeated the Turks in the Sinai and Palestine Campaign, the result of which saw British rule over the region—including Jerusalem—under the British Mandate. Jerusalem was finally returned to Jewish hands in 1948, with the British exit from then-Palestine following the U.N. vote to partition the region to an Arab and Jewish state.
Afterwards, Jerusalem was to be divided in the course of the imminent War of Independence, with east Jerusalem (including the Western Wall) falling outside Israeli control. Jerusalem was declared reunified by Israel in 1967 during the Six Day War and made its capital, with Israeli government organs moving there from the city of Tel Aviv.
Today, Jerusalem bears traces, architectural and otherwise, of all the different stages of its long history of conquests. Indeed, one can literally trace the timeline of history by visiting different places in the city that pertained to different empires over the course of time. 
And on top of all this history, of course, Jerusalem is home to a kaleidoscope culture forged by the fusion between old and new stories, local traditions, and the rainbow of influences from the ongoing influx of immigrants and tourists. It's a unique case of the ancient and the modern in symbiosis.
The Weather in Jerusalem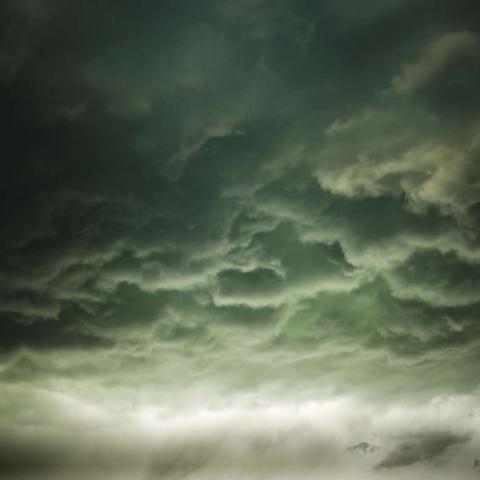 Jerusalem sees little to no precipitation between May and October. April, May, and October are the most pleasant of these months, with average temperatures between 20º Celsius (68° Fahrenheit) and 25º Celsius (77° Fahrenheit). July and August are the warmest months, with average temperatures of 28° Celsius (82° Fahrenheit), although it obviously can and does get hotter. June and September are also still quite warm, but the good news is that throughout this period without precipitation, Jerusalem, with an elevation of 785 meters (2,575 feet) above sea level, remains fairly dry. Obviously, the elevation also contributes to cooler evening temperatures than one might find along Israel's coastal plain, for example.
The rainy season sets in toward the end of October and typically lasts into April. January is usually the coldest and wettest month, with an average high temperature of 11° Celsius (51° Fahrenheit). It can and does also snow in Jerusalem, thanks to the elevation, though most of the city's precipitation comes in the form of cold rain.
When to Visit Jerusalem
Taking the climate into account, the best time to visit Jerusalem weather-wise is from April to May and from October to November, when the weather is usually mild and pleasant. However, major Jewish holidays may fall during these time frames—namely the High Holy Days, Sukkot, and Passover—and the city will inevitably be packed, regardless of the weather.
Old City vs. New City Jerusalem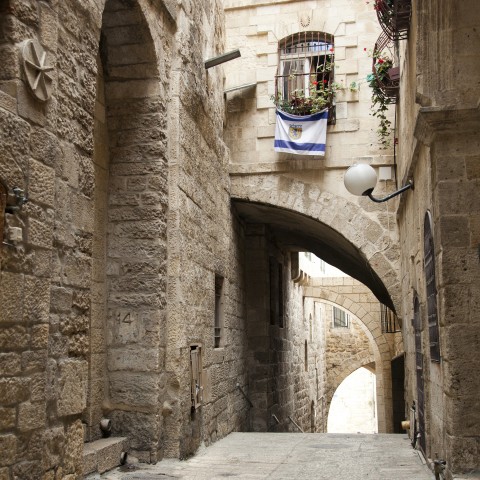 A general fact about Jerusalem you should be aware of is that it's divided into the Old City, or העיר העתיקה (Ha-'Ir ha-'Atikah), which is delineated by the old city walls, and the rest of Jerusalem, which is quite sprawling. 
A UNESCO World Heritage Site, the Old City represented the extent of Jerusalem's development until the first Jewish settlement outside the walls in the nineteenth century. Beyond, at the time, lay an expanse of wilderness, with the added deterrent of desert marauders plundering wayfarers. The Old City contains the lion's share of historic sites tourists tend to visit, including the city's walls and gates themselves. That said, there's also plenty of history to be found outside the Old City limits.
Though today it's a large and spread-out city, the New City was slow in coming at the start. Between 1859 and 1860, in light of overcrowding and generally poor conditions within the city walls, Jewish benefactors Moses Montefiori and Judah Touro built the first Jewish settlement outside of them. Mishkenot Sha'ananim (משכנות שאננים, literally: "Peaceful Habitations") was a hard sell at first, despite the improved housing it offered. It was in territory subject to Bedoin attacks, lying as it did outside the protection of Jerusalem's walls. However, Jews were ultimately incentivized to move there, and a protective wall and gate were constructed around the neighborhood for added protection. 
Two additional Jewish neighborhoods were built outside the city walls in 1869: Mahane Israel (מחנה ישראל, literally: "The Camp of Israel") and Nahalat Shiv'a (נחלת שבעה, literally: "The Seven's Estate," in reference to the seven families who founded it). This marked a trend that slowly picked up momentum, and which has continued to boom ever since.
Language in Jerusalem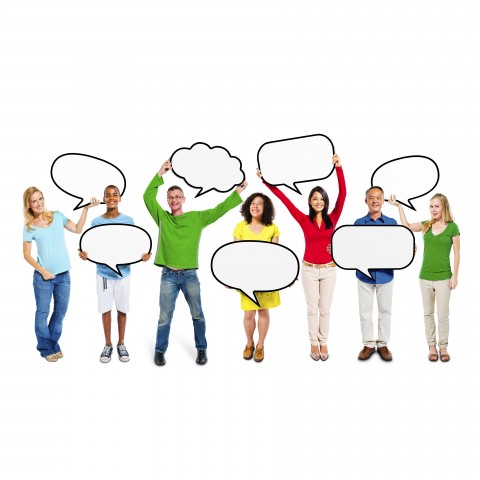 Even if your Hebrew is basic or non-existent, you'll be able to get by just fine in Jerusalem. Public officials, such as police, and most people under age fifty should speak some English—at least enough to direct a tourist. However, Hebrew will no doubt get you much further, so it's wise to brush up before your visit. You'll also find plenty of Arabic speakers, especially in the Muslim Quarter of the Old City and in East Jerusalem. Thanks to more recent waves of immigration, you may also find speakers of just about any other language you can think of, most notably Russian, Amharic, and French.
Essential Packing List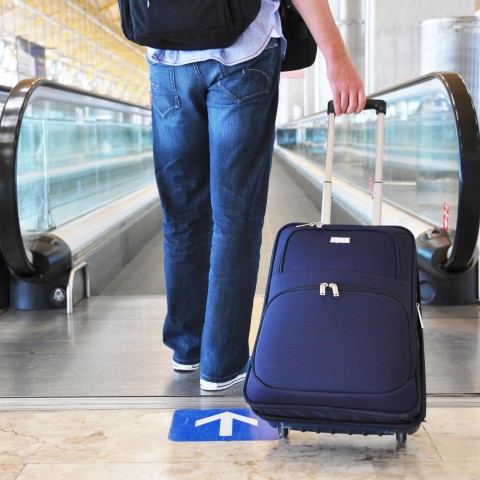 While everyone's packing list will be somewhat unique, the following is a list of essential items you would be wise to bring with you on your trip to Jerusalem.
Clothes suitable for the time of year you're traveling, plus something warmer or cooler for evenings, sudden changes of temperature, outings to the beach or desert, etc.
A rain jacket or umbrella, if you're traveling during the rainy season
Gloves, a scarf, and warm outerwear for cold weather (You'd be surprised how cold Jerusalem can feel, even if the thermometer isn't reading as low as you would think!)
Sunglasses—a must!
A brimmed hat or other head covering
Sunscreen
Comfortable shoes or sandals for walking
A water bottle
Maps to navigate
A journal to record your experiences
A camera or your cellphone for snapping selfies
Modest clothing if you plan on entering any holy sites or neighborhoods
Your best negotiation skills for haggling at the market!
Must-See Places for Shorter Trips (1-3 Days)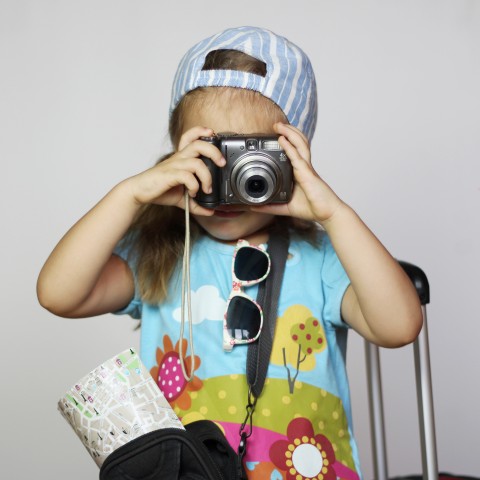 Now that we've covered Jerusalem's history and have our suitcases packed, let's take a look at the top five places you should put on your Jerusalem travel list.
1. The Old City – העיר העתיקה (Ha-'Ir ha-'Atikah)
As mentioned earlier, the Old City is the geographic and historical heart of Jerusalem—this makes it one of those places you must visit in Jerusalem to make your trip complete. There are four quarters of the Old City: the Jewish Quarter, the Muslim Quarter, the Christian Quarter, and the Armenian Quarter. Each quarter has its own attractions, so let's have a brief look at each one.
Jewish Quarter – הרובע היהודי (Ha-Rova' ha-Yehudi)
The Jewish Quarter centers around the Western Wall Plaza, with steps and alleys winding out of the broad open space into a tight labyrinth of a neighborhood. The main attraction is obviously the Western Wall itself. 
Note that there's a men's side and a women's side, and that men should wear a head covering and women modest clothing if approaching the wall. 
While the Western Wall is the last exposed remnant of the ancient Holy Temple, you can also explore tunnels with access to additional excavated remnants. Apart from the Western Wall, the Cardo is another great spot. Dating from Byzantine times, these are remnants of the original colonnaded structures that lined what was the city's main thoroughfare in Roman times.
Muslim Quarter – הרובע המוסלמי (Ha-Rova' ha-Muslemi)
The Muslim Quarter is more crowded and active than the sleepier Jewish Quarter, and its main attraction is the market section where you can buy all sorts of goods—both cheap and luxury, genuine and imitation. Just be sure to pack your bartering skills, as price tags are definitely only a suggestion (if they can be found at all). It's also a great place to grab some authentic חומוס (khummus), or "hummus," and Arabic pastries, or to smoke a נרגילה (nargilah), or "hookah."
Christian Quarter – הרובע הנוצרי (Ha-Rova' ha-Notzri)
The Christian Quarter is home to about forty sites holy to Christians, and is therefore a destination for priests and pilgrims from across the globe. At its heart lies the Church of the Holy Sepulchre, where Jesus is believed to be buried according to some traditions. The Via Dolorosa passes through the Christian Quarter, as well as the Armenian Quarter.
Armenian Quarter – הרובע הארמני (Ha-Rova' ha-Armeni)
The smallest quarter, the Armenian Quarter, is full of surprises. As Armenia was the first country to adopt Christianity as its official religion, the Armenion Church long held a place of importance in Christendom, though its influence has waned with the years. This quarter is a peaceful collection of ancient churches. Be sure to check out St. Mark's Chapel, the St. James Cathedral, and the Armenian Compound and its Armenian museum.
2. Mahane Yehuda Market – שוק מחנה יהודה (Shuk Makhaneh Yehudah)
Simply put, this is one of the greatest open markets on Earth. Part open and part roofed, the market offers an endless array of colors, smells, sounds, and, of course, tastes. Peruse the stalls of vegetable and fruit vendors half-singing, half-shouting at each other across the alleyway as they compete over who has the best or cheapest produce. Or stop for some exquisite coffee or delicious food in one of the many hole-in-the-wall cafés and restaurants tucked between and behind the carts of wares.
The Shuk is a great place to buy anything from food to hardware to souvenirs. Just be sure to shop around and check out the prices before you commit. And definitely try some of the local specialties, such as:
זיתים (zeytim) – "olives," of which you'll see more varieties than you would have thought possible
חלווה (khalvah) – a pastry made from tahini paste
בורקס (burekas) – baked pastries made of a thin flaky dough and filled with cheese, spinach, etc.
3. City of David – עיר דוד ('Ir David)
One of Jerusalem's most active archaeological sites, this is a must for any lover of history. The oldest part of Jerusalem, it was settled during the Canaanite period. According to the Bible, King David captured the city and brought the Ark of the Covenant there some 3,000 years ago. 
There have been excavations since the 1850s, so there's always something interesting to see, including new finds. The site's highlights include the ancient waterways that fed the city in times of old, the first palace built in the city, and even an ancient necropolis. Be sure to wear clothes and footwear you don't mind getting wet. 
You can explore the above-ground portion of this site for free, but it's well worth paying for admission to the underground portion, and even hiring a licensed guide to give you a tour.
4. Mt. of Olives – הר הזיתים (Har haZeitim)
This site is famous among both Jews and Christians for religious reasons; even the non-religious love this site for its stunning vistas of Jerusalem's landscape. From the top, you can see the Old City and Temple Mount, as well as the surrounding Hinom Valley, or גיא בן הינום (Gai ben Hinom), and Judean Desert, or מדבר יהודה (Midbar Yehudah). 
Landmarks along the Mt. of Olives include several churches (such as the Lutheran Church of the Ascension and the Russian Orthodox church of the same name), as well as the Seven Arches Hotel. In addition, the Jewish Cemetery on the Mt. of Olives is the oldest and most important cemetery for Jews. Religious Jews believe that their bodies will be resurrected when the Messiah comes to rebuild the Holy Temple in Jerusalem. Therefore, it's considered an honor to be buried close to where it's believed this will take place.
5. Haram Al-Sharif – הר הבית (Har ha-Bayit), "Temple Mount"
Holy to Jews, Christians, and Muslims alike, this is the site where Abraham is said to have been ordered to offer his son up as a sacrifice to God. It's also the spot where Solomon founded the Holy Temple, and the Prophet Muhammad is said to have ascended to Heaven from here. 
The plaza, which many Jews consider taboo to enter, hovers above the Old City and is centered around the Dome of the Rock. It's perhaps Jerusalem's most iconic landmark. The southern side of the mount is home to one of the oldest mosques in the world: the Al-Aqsa Mosque. Note that while the plaza is open to people of all religious denominations, non-Muslim visitors are prohibited from entering the Dome of the Rock or the Al-Aqsa Mosque, as well as from praying anywhere on the site.
Highly Recommended Places for a Longer Trip (4-7 Days or Longer)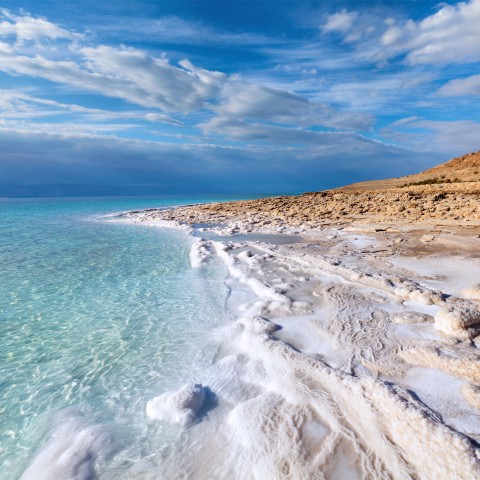 If you have a bit more time to spend here, we would like to recommend a few additional things to visit in Jerusalem and the surrounding areas. Let's have a look.
6. Israel Museum – מוזיאון ישראל (Muze'on Yisra'el)
This museum covers nearly 50,000 square meters and has a six-acre sculpture garden. It features all manner of collections, from prehistoric archaeology to contemporary art. There's also a phenomenal variety of Judaica and Jewish arts from different Jewish communities across the world, and from different time periods. The museum's children's wing is its most interactive section, and there are special events and activities available for kids during Jewish holidays and school vacations.
7. Tisch Family Zoological Gardens in Jerusalem – גן החיות התנ"כי בירושלים על שם משפחת טיש (Gan ha-Khayot ha-Tanakhi be-Yerushalayim 'al Shem Mishpakhat Tish)
Popularly known as the Jerusalem Biblical Zoo, this zoo is located in Jerusalem's Malha neighborhood. Its most notorious feature is its Afro-Asiatic wildlife collection, which showcases many animals that were described in the Hebrew Bible. It has also had much success breeding endangered species. 
The zoo, much of which is designed in an open format, features animals and birds kept in their natural habitats, ranging from an African savannah to a tropical rainforest, and even to an underground world of mice and cockroaches. Each animal or bird mentioned in the Bible has a display showing the relevant Biblical verse in Hebrew, Arabic, and English.
8. Yad Vashem – יד ושם, literally: "Hand and Name"
This museum is dedicated to the Holocaust, its victims, and its survivors; although visiting is definitely an intense experience, it commemorates an integral part of Israel's story and the story of the Jewish people in general. 
Located on Mount Herzl, or הר הרצל (Har Hertzel), the memorial consists of a research institute in addition to other centers of education. You'll also find the International School/Institute for Holocaust Studies as well as the widely visited Holocaust History Museum. The latter includes the Children's Memorial, the Hall of Remembrance, and the Museum of Holocaust Art.
9. Dead Sea – ים המלח (Yam ha-Melkah), "Salt Sea"
If you have the time, this is one of the best places to visit near Jerusalem for a fun day trip. The lowest point on Earth, the main attraction of the Dead Sea is its salty waters, whose salt concentration is 34%, ten times more than seawater. Typically, visitors enjoy floating effortlessly in the water, which is impossible to really swim in due to the salinity. Additionally, the mud from the bed and shore of the Dead Sea is considered the world over to do dermatological wonders. For this reason, mud baths, rubs, and massages are quite popular here.
10. Ein Gedi (עין גדי)
Another fantastic day trip is Ein Gedi, a reserve on the same route as that to the Dead Sea. This desert oasis features two parallel canyons, known as Wadi David (נחל דוד) and Wadi Arugot (נחל ערוגות), each one boasting stunning sights and hiking trails. These short walks go along streams that lead to year-round waterfalls and freshwater pools to take a dip in; you'll also find yourself surrounded by surprisingly lush vegetation in the heart of the desert. The reserve is also populated by Nubian ibex and boulder-dwelling hyraxes, and it features the ruins of an ancient synagogue with a stunning fifth-century mosaic floor.
Bonus: Survival Hebrew for Your Trip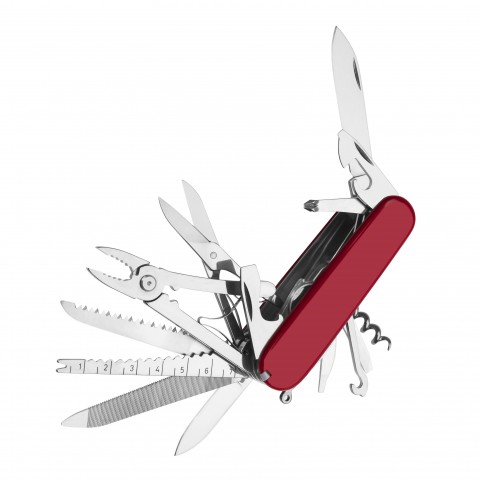 Finally, let's take a look at some of the most useful words and phrases to practice before your trip to Jerusalem (or even during your flight there!). Just like in any other country, knowing a few words—and even just the fact that you've made the effort—can go a long way with the locals, even if they speak English.
שלום
Shalom.
"Hello." / "Goodbye." (literally: "Peace.")
תודה
Todah.
"Thanks."
להתראות
Lehitra'ot.
"See you later."
סליחה
Slikha.
"Sorry."
יופי
Yofi.
"Nice." / "Great."
אני לא מבין/מבינה
Ani lo mevin/mevinah.
"I don't understand."
איפה השירותים?
Eyfoh ha-sherutim?
"Where is the bathroom?"
כמה זה עולה?
Kamah zeh oleh?
"How much does this cost?"
אקח אותו!
Ekakh oto!
"I'll take it!"
הצילו!
Hatzilu!
"Help!"
Make the Most of Your Trip and Prepare in Advance with HebrewPod101
As I'm sure you can see, Jerusalem and Israel in general are fascinating places to explore, full of culture, history, and more. For such a small country, Israel contains quite a variety of sights, experiences, and even micro-climates. 
But why not make your trip even more meaningful by learning something about where you're going and the people who live there? After all, there's nothing quite as satisfying as traveling abroad and being able to communicate with the locals in their own language, especially if you also know something about their country and culture.
We at HebrewPod101 are dedicated to providing you with enriching materials that will not only help you learn Hebrew, but also get you acquainted with Israel, Israeli and Jewish culture, and anything else that can make your experience with the language and country more meaningful and interesting.
We hope you have a wonderful trip to Jerusalem! But before you book your flight, is there anything we missed? Feel free to get in touch and let us know if there's anything else you'd like to know about Jerusalem, Israel as a whole, or the Hebrew language in general. Shalom!