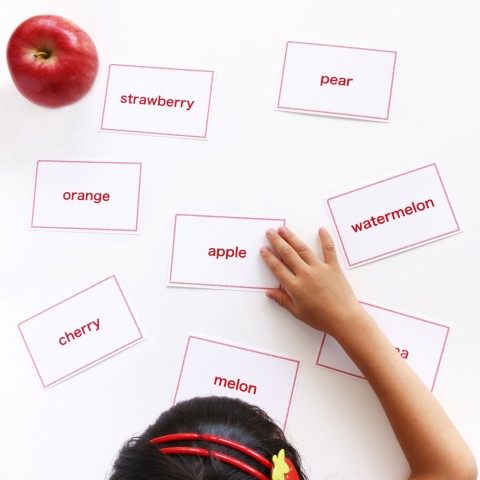 There are so many elements involved in learning a language, and all of them are important. Grammar, pronunciation, listening and reading comprehension, and even slang are all essential if you want to bring your Hebrew level up to speed. But there is no question that the number-one element in learning Hebrew is vocabulary. After all, without the words to describe what you want to say, no amount of grammar will save your skin. At this point in your learning journey, it makes sense to pick up some of the most useful intermediate Hebrew vocabulary words.
As you transition from a beginner level to an intermediate one, you'll find yourself opening up new doors. Suddenly, for instance, you won't sweat it when ordering a coffee at a café or a meal at a restaurant. And you may find yourself starting to understand bits and pieces of the conversations you hear while waiting for the bus or standing in line at the supermarket.
These are all signs that you're truly progressing. But don't get complacent about it! Now is the time to expand your vocabulary so you can continue to grow. A more extensive knowledge of intermediate Hebrew words and phrases will give that extra boost so you can start having longer and deeper conversations. It will also allow you to understand more of the Hebrew you hear and see around you.
Without further ado, let's have a look at the top 300 intermediate Hebrew words. We'll cover numbers all the way up to a billion (don't worry—one at a time!), verbs, nouns, adjectives, adverbs, and more. Definitely don't overwhelm yourself by attempting to tackle all of these in one go. It's best to pick a category, letter, or some other aspect of the words listed below and study them in installments. This will keep you motivated as you dominate manageable chunks of language, rather than frustrated by taking on too much at once. 
Here we go!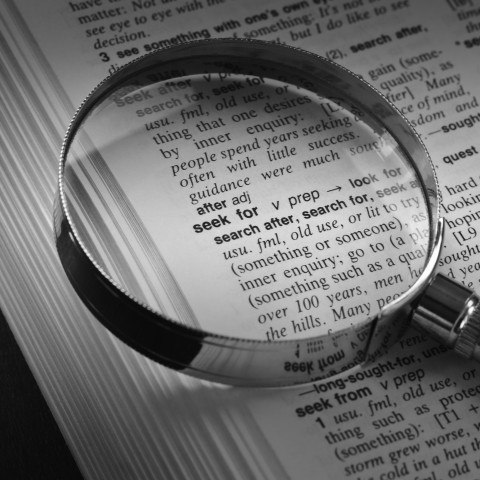 Table of Contents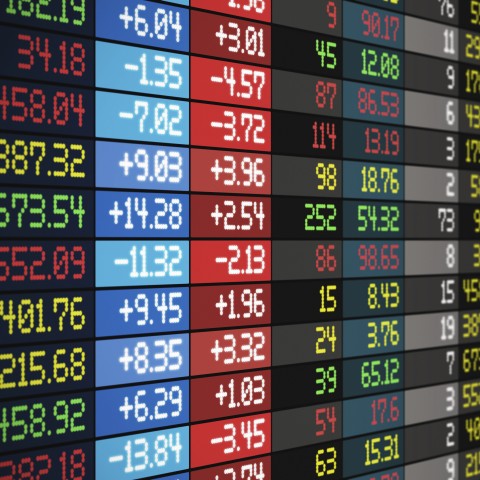 You should be comfortable with Hebrew numbers 1-10 by now, in both masculine and feminine forms. If you're still a bit shaky or maybe in need of a refresher, check out this lesson for review. 
We'll be looking at the numbers in their masculine form today, which is the form you would use for regular counting. Just remember that when describing a countable noun, Hebrew requires that numbers agree in gender with whatever they are counting.
Also note that a mix of masculine and feminine items will always be counted using the masculine form of numbers, as follows.
1.        עשר
'eser
"10"
2.        אחת-עשרה
akhat-'esreh
"11"
3.        שתים-עשרה
shteim-'esreh
"12"
4.        שלוש-עשרה
shlosh-'esreh
"13"
5.        ארבע-עשרה
arba'-'esreh
"14"
6.        חמש-עשרה
khameish-'esreh
"15"
7.        שש-עשרה
shesh-'esreh
"16"
8.        שבע-עשרה
shva'-'esreh
"17"
9.        שמונה-עשרה
shmonah-'esreh
"18"
10.        תשע-עשרה
tsha'-'esreh
"19"
11.        עשרים
'esrim
"20"
12.        שלושים
shloshim
"30"
13.        ארבעים
arba'im
"40"
14.        חמישים
khamishim
"50"
15.        שישים
shishim
"60"
16.        שבעים
shiv'im
"70"
17.        שמונים
shmonim
"80"
18.        תשעים
tish'im
"90"
19.        מאה
me'ah
"100"
20.        אלף
elef
"1,000"
21.        אלפיים
alpayim
"2,000"
22.        שלושת-אלפים
shloshet-alafim
"3,000"
23.        ארבעת-אלפים
arba'at-alafim
"4,000"
24.        חמשת-אלפים
khameshet-alafim
"5,000"
25.        ששת-אלפים
sheshet-alafim
"6,000"
26. שבעת-אלפים
shiv'at-alafim
"7,000"
27.        שמונת-אלפים
shmonat-alafim
"8,000"
28.        תשעת-אלפים
tsha'at-alafim
"9,000"
29.        עשרת-אלפים
'aseret-alafim
"10,000"
30.        עשרים אלף
'esrim elef
"20,000"
31.        שלושים אלף
shloshim elef
"30,000"
32.        ארבעים אלף
arba'im elef
"40,000"
33.        חמישים אלף
khamishim elef
"50,000"
34.        שישים אלף
shishim elef
"60,000"
35.        שבעים אלף
shiv'im elef
"70,000"
36.        שמונים אלף
shmonim elef
"80,000"
37.        תשעים אלף
tish'im elef
"90,000"
38.        מאה אלף
me'ah elef
"100,000"
39.        מיליון
milyon
"1,000,000"
2. Ordinal Numbers
Apart from knowing your cardinal numbers down pat, you'll also want to know your ordinal numbers. Don't be scared off by the name. These are simply the numbers we use to describe the order of things, like "first," "second," and "third" in English. Here they are in Hebrew. Keep in mind that, as with cardinal numbers, you need to make sure ordinal numbers match what they're counting in terms of gender.
40.        ראשון
rishon
"1st"
41.        שני
sheni
"2nd"
42.        שלישי
shlishi
"3rd"
43.        רביעי
revi'i
"4th"
44.        חמישי
khamishi
"5th"
45.        שישי
shishi
"6th"
46.        שביעי
shvi'i
"7th"
47. שמיני
shmini
"8th"
48.        תשיעי
tshi'i
"9th"
49.        עשירי
'asiri
"10th"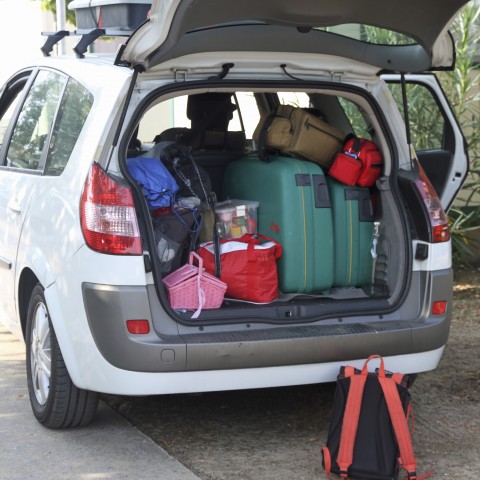 Now that we've got our numbers straight, let's have a look at some of the things you may wish to attach them to, namely nouns. These are a rather mixed bag, without any common theme. They are simply some of the most common Hebrew nouns suited for the intermediate level. Note that when nouns describe a person or animal (for instance, names of occupations), these nouns will often have both masculine and feminine forms.
50.        אזעקה
az'akah
"alarm"
51.        מעשה
ma'aseh
"action" / "tale"
52.        אלף-בית
alef-beit
"alphabet"
53.        מזג אוויר
mezeg avir
"weather"
54.        קבלה
kabalah
"receipt"
55.        פרסומת
pirsomet
"advertisement"
56.        יכולת
yekholet
"ability"
57.        מטרה
matarah
"goal" / "objective"
58.        חשבון
kheshbon
"check" / "bill" / "account"
59.        יתרון
yitaron
"advantage"
60.        מבטא
mivta
"accent"
61.        דחף
dakhaf
"drive" / "impulse"
62.        כמות
kamut
"amount"
63.        גיל
gil
"age"
64.        כאב
ke'ev
"pain" / "ache"
65.        עידן
'idan
"age" / "epoch"
66.        מבצע
mivtza'
"operation" / "sale"
67.        הישג
heseg
"accomplishment" / "achievement"
68.        שדה תעופה
sdeh te'ufah
"airport"
69.        רואה חשבון
ro'eh kheshbon
"accountant"
70.        סוכנות
sokhnut
"agency"
71.        התנצלות
hitnatzlut
"apology"
72.        צבא
tzava
"army" / "military"
73.        ויכוח
viku'akh
"argument" / "dispute"
74.        אזור
ezor
"area" / "zone"
75.        הגעה
haga'ah
"arrival"
76.        כתבה
katavah
"article"
77.        ספורט
sport
"sport"
78.        הרשמה
harshamah
"registration" / "application"
79.        גישה
gishah
"access"
80.        תגובה
tguvah
"response"
81.        נמלה
nemalah
"ant"
82.        סידור
sidur
"arrangement"
83.        הודעה
hoda'ah
"announcement"
84.        מלאך
mal'akh
"angel"
85.        מראה
mar'eh
"appearance"
86.        טיול
tiyul
"trip" / "outing"
87.        רקע
reka'
"background"
88.        מרפסת
mirpeset
"porch" / "balcony"
89.        פאב
pab
"bar"
90.        אופה
ofeh
"baker"
91.        אמבטיה
ambatyah
"bath"
92.        עמדה
'emdah
"stance" / "attitude"
93.        קהל
kahal
"audience"
94.        ספר
sapar
"barber"
95.        תחבושת
takhboshet
"bandage"
96.        מזוודה
mizvadah
"luggage" / "suitcase"
97.        ממוצע
memutza'
"average"
98.        תשומת לב
tsumet lev
"attention"
99.        תקיפה
tkifah
"attack" / "strike"
100.        סביבה
svivah
"surroundings"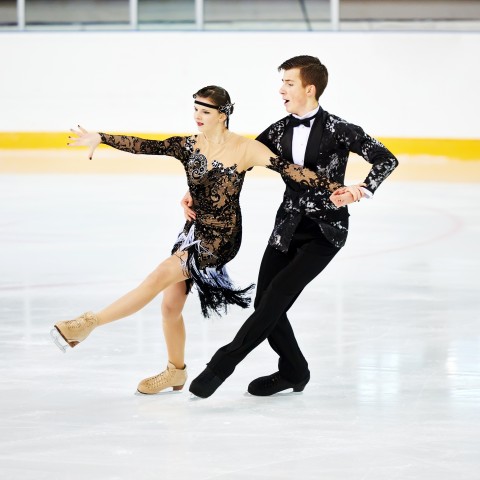 Now let's have a look at some of the most common verbs in Modern Hebrew for intermediate students. Remember that verbs are words that describe an action or state of being, such as "to do" or "to be." Also remember that verb conjugation in Hebrew necessitates subject-verb agreement in terms of gender and number. For more information on this, check out our lesson on Hebrew verbs here. Note that all of the verbs listed below are provided in their infinitive form (in other words, without conjugation).
101.        לבטל
levatel
"to cancel"
102.        להתנגש
lehitnagesh
"to collide" / "to crash"
103.        לאסור
la'asor
"to prohibit"
104.        לקפוץ
likfotz
"to jump"
105.        להתאפק
lehit'apek
"to bear" / "to hold on"
106.        להתחנן
lehitkhanen
"to beg"
107.        להצטרף
lehitztaref
"to join"
108.        להנות
lehenot
"to enjoy"
109.        להאשים
leha'ashim
"to accuse" / "to blame"
110.        להכות
lehakot
"to hit" / "to strike"
111.        להפריע
lehafri'a
"to bother"
112.        לנדנד
lenadned
"to swing" / "to pester"
113.        לשכנע
leshakhne'a
"to convince"
114.        לתפוס
litpos
"to catch"
115.        לחגוג
lakhgog
"to celebrate"
116.        לרדוף
lirdof
"to chase"
117.        לנהוג
linhog
"to drive"
118.        להתבלבל
lehitbalbel
"to get confused"
119.        לכבוש
likhbosh
"to conquer"
120.        לשקול
lishkol
"to weigh" / "to consider"
121.        להשקיע
lehashki'a
"to invest"
122.        להביע
lehabi'a
"to express"
123.        להתכתב
lehitkatev
"to correspond"
124.        להשחית
lehashkhit
"to corrupt"
125.        להשתעל
lehishta'el
"to cough"
126.        להבדיל
lehavdil
"to distinguish"
127.        להיעלם
lehe'alem
"to disappear"
128.        לשחרר
leshakhrer
"to free" / "to dismiss"
129.        לחלק
lekhalek
"to divide"
130.        להתחתן
lehitkhanen
"to beg"
131.        להתעטש
lehit'atesh
"to sneeze"
132.        לגרור
ligror
"to drag" / "to tow"
133.        להסיע
lehasi'a
"to transport" / "to give a ride to"
134.        לטבוע
litbo'a
"to drown"
135.        למחוק
limkhok
"to erase"
136.        לשער
lesha'er
"to estimate"
137.        להגזים
lehagzim
"to exaggerate"
138.        להתפוצץ
lehitpotzetz
"to explode"
139.        לנצל
lenatzel
"to exploit"
140.        להיכשל
lehikashel
"to fail"
141.        לסלוח
lislo'akh
"to forgive"
142.        לפעול
lif'ol
"to act" / "to work"
143.        להזיע
lehazi'a
"to sweat"
144.        לרעוד
lir'od
"to tremble" / "to shake"
145.        להתבונן
lehitbonen
"to ponder" / "to meditate"
146.        להזדרז
lehizdarez
"to hurry up"
147.        לזלזל
lezalzel
"to belittle"
148.        להשוויץ
lehashvitz
"to brag" / "to show off"
149.        לשגע
leshage'a
"to drive crazy"
150.        להתחבר
lehitkhaber
"to connect"
5. Adjectives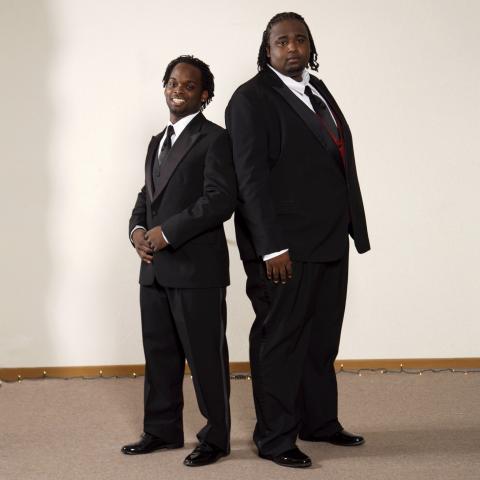 Now let's see some essential adjectives for intermediate-level Hebrew. Adjectives, you'll recall, are used to describe nouns. Think of words like "big" or "red." As we've seen, Hebrew is big on gendering words, and adjectives are no exception. Make sure your adjectives agree with the noun they describe in terms of gender and number. If you need help with this, we invite you to refresh your memory with this lesson on how to properly use adjectives in Modern Hebrew. The adjectives listed below are in masculine form.
151.        נטוש
natush
"abandoned"
152.        אקדמי
akademi
"academic"
153.        מוצלח
mutzlakh
"successful"
154.        חומצי
khumtzi
"acidic"
155.        נוכחי
nokhekhi
"present"
156.        מהולל
mehulal
"praiseworthy" / "admired"
157.        חביב
khaviv
"lovable"
158.        מעצבן
me'atzben
"annoying"
159.        צבעוני
tziv'oni
"colorful"
160.        מיושן
meyushan
"aged"
161.        אומנותי
omanuti
"artistic"
162.        מרשים
marshim
"impressive"
163.        מרתק
meratek
"fascinating"
164.        אותנטי
otenti
"authentic"
165.        חמדן
khamdan
"greedy"
166.        נהדר
nehedar
"fantastic"
167.        מסוגל
mesugal
"capable"
168.        מקובל
mekubal
"acceptable" / "accepted"
169.        מדויק
meduyak
"precise" / "accurate"
170.        גמיש
gamish
"flexible"
171.        מתקדם
mitkadem
"advanced"
172.        פחדן
pakhdan
"fearful"
173.        אגרסיבי
agresivi
"aggressive"
174.        מייסר
meyaser
"agonizing"
175.        מופתע
mufta'
"taken aback" / "surprised"
176.        מנותק
menutak
"detached" / "disconnected"
177.        הוגן
hogen
"fair" / "just"
178.        חרד
khared
"anxious"
179.        הולם
holem
"befitting"
180.        מבויש
mevuyash
"embarrassed"
181.        אתלטי
atleti
"athletic"
182.        מושך
moshekh
"attractive"
183.        מורשה
mursheh
"authorized"
184.        ממוצע
memutzah
"average"
185.        נורא
nora
"awful"
186.        מוחלט
mukhlat
"absolute"
187.        משובח
meshubakh
"deluxe"
188.        כואב
ko'ev
"painful"
189.        פעיל
pa'il
"active"
190.        הרפתקן
harpatkan
"adventurous"
191.        ידני
yadani
"handheld" / "manual"
192.        מבושם
mevusam
"perfumed"
193.        אוטומטי
otomati
"automatic"
194.        מודע
muda'
"aware"
195.        ממורמר
memurmar
"bitter"
196.        תפל
tafel
"insipid"
197.        אקזוטי
ekzoti
"exotic"
198.        נועז
no'az
"bold"
199.        מבריק
mavrik
"brilliant"
200.        שתלטני
shtaltani
"overbearing"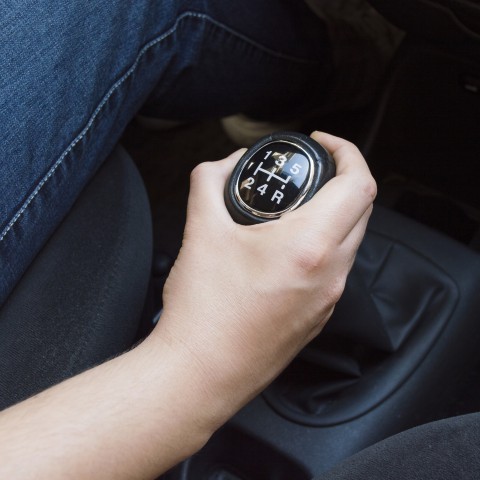 While adjectives describe nouns, adverbs describe verbs. Think of words like "fast," "well," or "honestly" in English. Essentially, these words give us additional information about how, why, when, etc. an action is performed or a state occurs. The good news about adverbs in Hebrew is that they do not need to be modified for agreement with the nouns or verbs they accompany. Rather, adverbs have only one form—that means less for you to memorize! For more on adverbs in Hebrew and how to use them, check out this lesson.
201.        היטב
heitev
"well"
202.        נפלא
nifla
"amazingly"
203.        נורא
nora
"terribly"
204.        בשקט
be-sheket
"quietly"
205.        בקול רם
be-kol ram
"out loud"
206.        באהבה
be-ahavah
"lovingly"
207.        בעדינות
be-'adinut
"gently"
208.        בשמחה
be-simkhah
"happily" / "gladly"
211.        באדיבות
be-adivut
"generously"
212.        בכנות
be-kenut
"honestly" / "sincerely"
213.        בטבעיות
be-tiv'i'yut
"naturally"
214.        נקי
naki
"cleanly"
215.        באופן מוזר
be-ofen muzar
"strangely"
216.        מהר
maher
"quick"
217.        לאט
le'at
"slow"
218.        חזק
khazak
"strongly"
219.        חלש
khalash
"weakly"
220.        ברעב
be-ra'av
"hungrily"
221.        ביחד
be-yakhad
"together"
222.        לבד
levad
"alone"
223.        בפנים
bi-fnim
"indoors" / "inside"
224.        בחוץ
ba-khutz
"outdoors" / "outside"
225.        בבית
ba-bayit
"at home"
226.        ברחוב
ba-rekhov
"in/on the street"
227.        בפומבי
be-fumbi
"in public"
228.        בפרטיות
bi-fratiyut
"privately" / "in private"
229.        לפנים
le'fanim
"forward"
230.        לאחור
le'akhor
"backward"
231.        למעלה
lema'alah
"up"
232.        למטה
lematah
"down"
233.        הצידה
hatzidah
"laterally" / "sideways"
234.        תמיד
tamid
"always"
235.        אף פעם
af pa'am
"never"
236.        לעיתים קרובות
le-'itim krovot
"frequently"
237.        לעיתים רחוקות
le-'itim rekhokot
"seldom"
238.        מיד
miyad
"immediately"
239.        מדי פעם
midey pa'am
"once in a while"
240.        כמעט
kim'at
"almost"
241.        די
dey
"quite"
242.        בהחלט
be-hekhlet
"absolutely"
243.        לגמרי
le-gamrei
"totally"
244.        לכל עבר
le-khol 'ever
"everywhere"
245.        נקודתית
nekudatit
"point by point" / "surgically"
246.        באופן פרטני
be-ofen partani
"one-on-one" / "one-by-one"
247.        באופן ספונטני
be-ofen spontani
"spontaneously"
248.        מרוכז
merukaz
"concentratedly"
249.        מפוזר
mefuzar
"in a scattered way"
250.        בקלות
be-kalut
"easily"
251.        בקושי
be-koshi
"with difficulty"
252.        בחופשיות
be-khofshi'yut
"freely"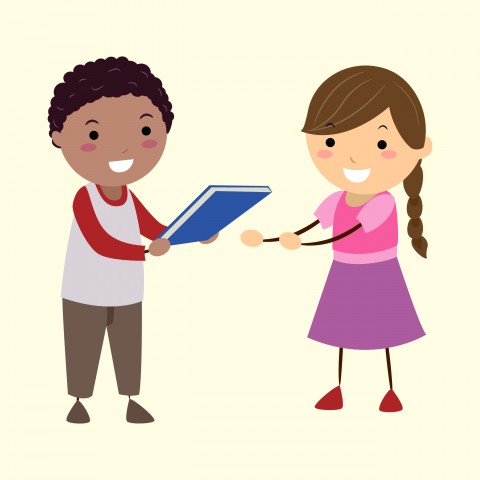 The next set of intermediate Hebrew vocabulary words we'll look at are prepositions, which you won't get far without in any language. These are the small words we use to describe the relationships between other words, connecting them and giving them nuance, especially in terms of verbs and adjectives. Think of words like "through," "for," or "after." 
English happens to be one of the languages that relies most heavily on prepositions, while Hebrew's use of them is relatively more limited. Nevertheless, they are still crucial to greasing the wheels of language, so don't skip them over! You should have learned the basic prepositions by now, but if not or in case you forgot, see more about Hebrew prepositions here.
253.        אחרי
akharey
"after"
254.        מאחורי
me-akhorei
"behind"
255.        אצל
etzel
"at" / "by"
256.        באמצעות
be-emtza'ut
"via"
257.        בגלל
biglal
"because of"
258.        בזכות
bi-zkhut
"thanks to"
259.        בין
bein
"between" / "among"
260.        בלי
bli
"without"
261.        במקום
bi-mkom
"instead of"
262.        בעד
be-'ad
"for" / "in favor of"
263.        בקרב
be-kerev
"among"
264.        בשביל
bishvil
"for"
265.        בתוך
be-tokh
"inside"
266.        כלפי
klapei
"toward"
267.        כמו
k'mo
"like"
268.        לאורך
le-orekh
"along"
269.        לגבי
legabei
"regarding"
270.        ליד
leyad
"next to"
271.        למען
lema'an
"for the sake of"
272.        לפי
lefi
"according to"
273.        לפני
lifnei
"before" / "in front of"
274.        לקראת
likrat
"toward"
275.        מול
mul
"opposite"
276.        מעל
me-'al
"atop"
277.        מפני
mipnei
"because of"
278.        מתחת
mitakhat
"beneath"
279.        עבור
'avur
"for"
280.        לעומת
le'umat
"in comparison with" / "versus"
8. Conjunctions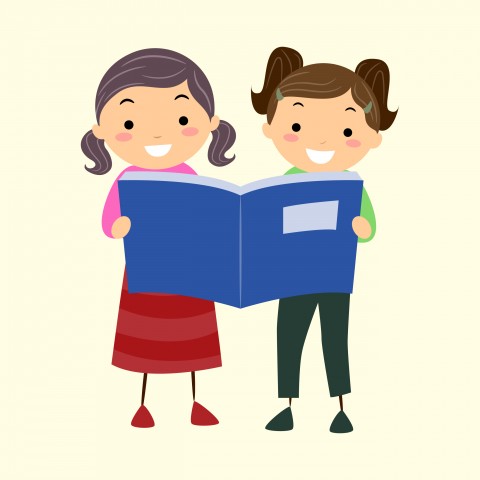 Now let's see some of the most common conjunctions that you should start learning as an intermediate student of Hebrew. Conjunctions are similar to prepositions, but we use them to connect clauses or sentences as well as to coordinate words within the same clause. Think of words like "and," "or," or "but" in English.
281.        אבל
aval
"however"
282.        עדיין
'adayin
"still"
283.        בזמן ש…
bi-zman she…
"while"
284.        …כש
ke'she…
"when"
285.        …אף על פי ש
af 'al pi she…
"even though"
286.        בגלל
biglal
"due to"
287.        למרות
lamrot
"despite"
288.        אך
akh
"however"
289.        אפילו
afilu
"even"
290.        אלא אם כן
ela im ken
"unless"
9. Auxiliary Words and Particles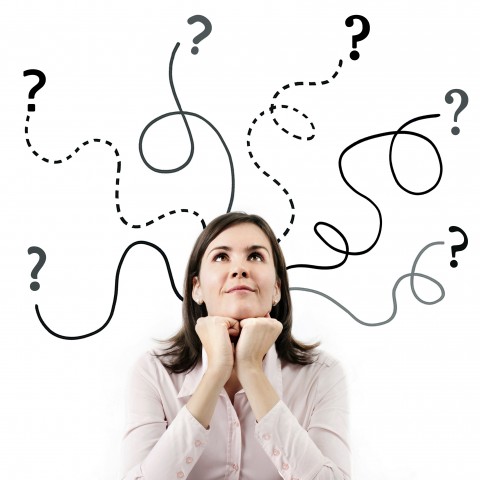 Last but not least, let's look at some of the essential auxiliary words and particles for intermediate-level Hebrew. Particles are essentially words with a distinct grammatical function that, despite this, do not comfortably fit into the main parts of speech (nouns, verbs, etc.). Note that Hebrew has some words that have no parallel in English, such as the ubiquitous את (et – see more here). It's best not to try to translate these—or language in general—and rather to pay attention to their function and how natives seem to use them.
291.        יש+
yesh
"there is" / "there are"
292.        אין
ein
"there is not" / "there are not"

*Note that Hebrew has no verb for "to have." Instead, it uses יש and אין followed by a preposition-personal pronoun word such as לי (li, "to/for me") or לך (lekha, "to/for you") to express ownership or possession.
293.        הלוואי
halevai
"if only"
294.        הן
hen
"both"

*This word almost always appears twice in a sentence and is somewhat akin to "both… and" in English.
295.        יא
ya
"you"

*This word means "you" when you're calling or referring to someone with an additional descriptor or moniker. Here's an example:
למה אתה לא עוזר לי, יא עצלן?
Lamah atah lo 'ozer li, ya 'atzlan?
"Why don't you help me, you lazybones?"
296.        זהו
zehu
"that's it" / "this is"
297.        מיהו
mihu
"who is"
298.        כלום
klum
"nothing"
299.        כזה
kazeh
"such as this"
300.        הינה
hine
"here is" / "here are"

*Note the difference between יש (yeish, "there is" / "there are") and הינה (hinei, "here is" / "here are").
10. HebrewPod101 is your one-stop destination for all your Hebrew needs.
We hope you found today's lesson helpful. Did you know any of these intermediate Hebrew words already, or were they all new to you? 
Obviously, with some estimates placing Hebrew's total lexis at 60,000 words, studying vocabulary should be an ongoing pursuit for any Hebrew student. That said, you can get pretty far if you focus on the most common and useful words first, as you can often figure out more esoteric words from context.
We hand-picked the words in this lesson based on their frequency and utility in Modern Hebrew, so you can be sure that they'll help you with everyday conversations and even things like understanding Hebrew movies or music. As always, our mission at HebrewPod101 is to encourage and support you throughout your language learning journey. We want you not only to succeed in your Hebrew goals, but also to enjoy your studies every step of the way.
To that end, we're always delighted to hear from our students. Were there any words you're still unsure of? Any words that you've encountered before, but couldn't decipher on your own? Or maybe there's a topic you'd like us to cover in a future vocabulary lesson. Whatever it may be, please don't hesitate to reach out and get in touch with us. Our team of Hebrew experts is happy to help. In the meantime, shalom!