As with any other language, spoken Hebrew can be quite different from written Hebrew. While there's a wealth of grammar and other rules that dictate what is "correct" Hebrew, what Israelis actually speak on the street follows rules of its own, separate from what the Academy of the Hebrew Language may deem kosher. Aside from slang, elisions, and pronunciation variants, Hebrew filler words are just a part of natural speech.
Filler words are typically short words or sounds that we employ while thinking of what to say, or perhaps even when we get nervous. Most people use filler words to some extent, although your middle school grammar teacher may have criticized their use. While it's true that using such words too often can definitely make you sound unsure of yourself or—let's face it—just get annoying, peppering your speech with some authentic filler words in Hebrew will make you sound that much more natural. Plus, sometimes, you really just need a moment to gather your thoughts or to remember that new vocabulary word that's stuck on the tip of your tongue.
In today's lesson, we're going to look at the top fillers in the Hebrew language. We'll discuss why we use filler words, when to use each one, and how to pronounce them idiomatically. Just keep in mind that you really don't want to overuse them, as they will degrade the quality of your speech. Even if you hear some Israelis using a whole lot of filler words (and you will hear this!), we still advise using them sparingly. In other words, like, you know: don't overdo it!
Table of Contents
1. What are filler words and why do we use them?
As we mentioned previously, filler words are words, phrases, or even just utterances that we use to stitch our speech together. Most of the time, we employ fillers to buy time when we're still thinking of what to say. Take the English fillers "uh" and "well" for example; you might hear people use them when they're still processing their thoughts or thinking about what someone has just said. Obviously, there are other functions we may associate with filler words, as well. Here are the top five reasons we tend to use filler words in Hebrew:
We're still thinking of what to say

As mentioned, fillers are most often used to buy time so you can think of what to say next. This is particularly relevant to language learners, as using a filler word can indicate to the other party that you're still actively engaged in the conversation, even if you need a moment to formulate a response in Hebrew.
We're nervous

In a similar vein, being nervous can often cause us to get confused or to have memory lapses. Clearly, as a Hebrew learner, it's perfectly normal for you to feel some amount of nervousness in situations where you feel on the spot (such as asking someone out or talking to a person of authority like a police officer). While a bit of hemming and hawing is understandable, try not to allow your nerves to unleash an unchecked flow of fillers!
It's a tic or bad habit

This is one you really want to be careful of. Many native speakers of a language exhibit the bad habit of overusing filler words (just imagine a teenager who says "like" after every other word). It's pretty intuitive that watering down your speech with a bunch of meaningless words or utterances is not going to do any favors for your fluency or eloquence. Language learners in particular can easily fall into this trap. You may begin using fillers casually whenever you're planning what to say next, but if you're not careful, this may soon turn into a habit. This is why it's important to be conscious of your use of fillers and not to allow them to get out of hand.
We want to show we're following along with someone as they speak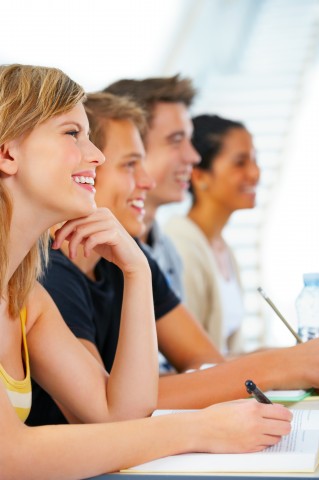 Sometimes, we use fillers just to show the person we're talking with that we're actively engaged in the conversation. You can think of affirmatives (e.g. "uh-huh" or "sure") or expressions of surprise ("wow" or "no way") that we commonly offer so the other person knows we're following along with interest. Again, this is perfectly fine in moderation, but be careful not to exaggerate it.
We can't think of the right word

As a non-native speaker, you may find yourself fumbling to retrieve a word you know you've learned but can't recall, or maybe even a word you haven't yet encountered in your studies. Whatever the case may be, filler words are a great way to indicate that we need a moment or two to access our memory banks, or perhaps to ask for help with expressing our thoughts.
2. Filler words with no real semantic meaning
To start, let's have a look at some Hebrew filler words that don't really convey any meaning. These are equivalent to English fillers such as "um," "like," "you know," and "I mean," to name just a few. Essentially, we're talking about words, phrases, or utterances whose removal from a sentence would not have any impact on its semantic meaning. Conversely, then, their addition to these sentences is not a matter of adding or modifying information, but rather one of performing the functions we mentioned above.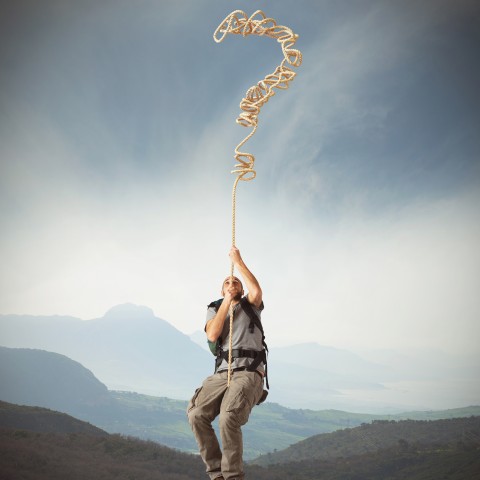 אממ…
Em
"Um"
This one is just the Israeli parallel to English's "um," which is to say it's as filler as it gets.
– אתה זוכר איפה חנינו את האוטו?
– Atah zokher eyfoh khaninu et ha-oto?
– "Do you remember where we parked the car?"
– אממ…, אני חושב שאנחנו ליד בית הספר.
– Emm…, ani khoshev she-anakhnu leyad beyt ha-sefer.
– "Um, I think we're next to the school."
– כמה אתה שוקל?
– Kamah atah shokel?
– "How much do you weigh?"
– תן לי להיזכר. אממ… 80 קילו אם אני לא טועה.
– Ten li lehizakher. Emm… shmonim kilo im ani lo to'eh.
– "Let me think. Um… 80 kilos, if I'm not mistaken."
כאילו
Ke'ilu
"Like"
– דנה, נרדמת לי, כאילו, או מה?
– Danah, nirdamt li, ke'ilu, o mah?
– "Dana, did you, like, fall asleep on me?"
– לא, סליחה. פשוט לא ישנתי טוב.
– Lo, selikhah. Pashut lo yashanti tov.
– "No, sorry. I just didn't sleep well."
– נשמע ממש מעניין, כאילו, הרעיון שלך.
– Nishma' mamash me'anyen, ke'ilu, ha-ra'ayon shelakh.
– "Your idea sounds, like, really interesting."
– תודה. כאילו, זה לא ממש מקורי, אבל תודה.
– Todah.  Ke'ilu, zeh lo mamash mekori, aval todah.
– "Thanks. Like, it's not very original, but thanks."
יעני
Ya'ani
"I mean"
*Note that this is actually an Arabic word that is used as a loanword in Hebrew (as are many other Arabic words, particularly slang).
– נסענו העירה, יעני לתל אביב.
– Nasa'anu ha-ira, ya'ani le-Tel Aviv.
– "We drove downtown. I mean, to Tel Aviv."
– וואו, לך לישון!
– Wau, lekh lishon.
– "Wow, go to sleep."
– אתם חברים יעני?
– Atem khaverim ya'ani,?
– "Are you, I mean, an item?"
– האמת שכבר יצאנו פעמיים!
– Ha-emet she-kvar yatzanu pa'amayim!
– "The truth is we've already gone out twice!"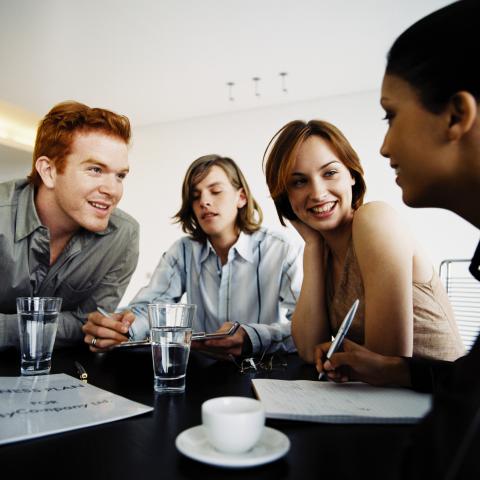 נכון
Nakhon
"Right"
– שלום, האם תוכל לעזור לי? אין לי חשמל בכל הבית.
– Shalom, ha'im tukhal la'azor li? Eyn li khashmal be-khol ha-bayit.
– "Hi, could you help me? I have no electricity anywhere in the house."
– דבר ראשון, אתה רוצה לבדוק את לוח החשמל, נכון?
– Davar rishon, atah rotzeh livdok et lu'akh ha-khasmal, nakhon?
– "First thing, you'd wanna check the panel, right?"
– ראית את אורן בזמן האחרון?
– Ra'it et Oren ba-zman ha-akharon?
– "Have you seen Oren lately?"
– אתה עובד איתו, נכון? אז תגיד לי אתה.
– Atah oved ito, nakhon? Az tagid li atah.
– "You work with him, right? So why don't you tell me?"
אז
Az
"So"
– אז איך נשמע לך הרעיון של שותפות מלאה?
– Az eykh nishma' lakh ha-ra'ayon shel shutafut mele'ah?
– "So what do you think about a full partnership?"
– תני לי לחשוב על זה כמה ימים.
– Teni li lakha'shov 'al zeh kamah yamim.
– "Let me think about it for a couple of days."
– אתה בא למסיבה של רון?
– Atah ba la-mesibah shel Ron?
– "Are you coming to Ron's party?"
– הוא לא ממש הזמין אותי, אז…
– Hu lo mamash hizmin oti, az…
– "He didn't really invite me, so…"
3. Filler words to show you're still thinking
As we said previously, filler words are a great way to buy some time when you're in the process of thinking. This can be because you're still processing what the other person said or because you're mining your memory for that perfect word or phrase you learned just last week. Either way, the following fillers are particularly useful in situations where you just need a moment to gather your thoughts before continuing with the conversation.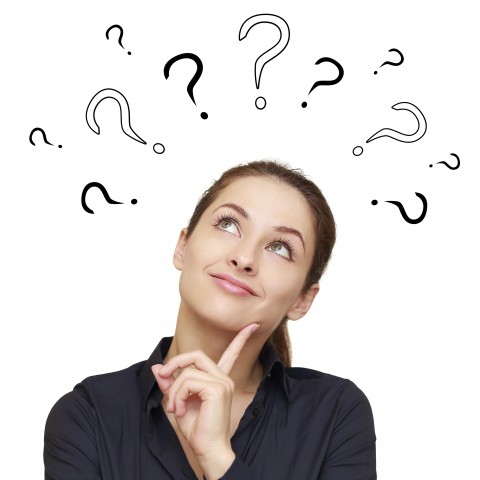 לדעתי
Le-da'ati
"I think" / "To my mind"
– נראה לך שנוכל לנסוע בקרוב?
– Nireh lekha she-nukhal linso'a be-karov?
– "Do you think we can head out soon?"
– ייקח לי עוד כשעתיים לסיים כאן, לדעתי.
– Yikakh li 'od ke-sha'atayim lesayem kan, le-da'ati.
– "It'll take me another couple of hours or so to finish up here, I think."
– כמה הוצאנו על המסיבה?
– Kamah hotzenu 'al ha-mesibah?
– "How much did we spend on the party?"
– לדעתי, זה יצא סביב ה-600 שקל.
– Le-da'ati, ze yatzah seviv ha-shesh-me'ot shekel.
– "I think it came to around 600 shekels."
כנראה
Kanireh
"Apparently" / "It would seem"
– למה אתה לבוש ככה?
– Lamah atah lavush kakhah?
– "Why are you dressed like that?"
– כנראה שנדבקתי במשהו.
– Kanireh she-nidbakti be-mashehu.
– "It would seem that I'm coming down with something."
– בא לך לצאת לבירה הערב?
– Ba lakh latzet le-birah ha-'erev?
– "Do you feel like going out for a beer tonight?"
– בא לי אבל אני כנראה שאצטרך לעבוד עד מאוחר.
– Ba li aval kanireh she-etztarekh la'avod 'ad me'ukhar.
– "I'd like to, but apparently I'm going to have to work late."
4. Filler words that signal to the other person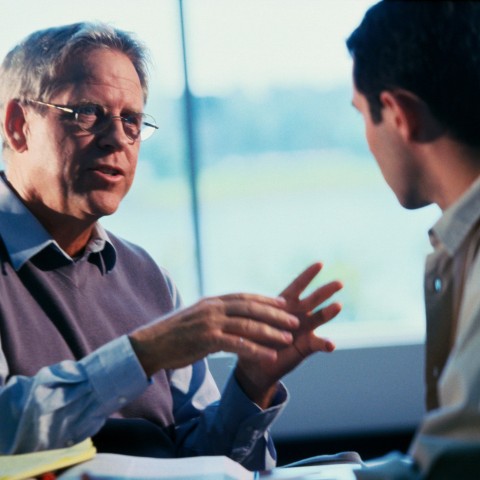 Lastly, let's have a look at some filler words that represent a sort of "nod" at the person you're speaking to, by way of talking to and not at someone. These can be thought of as a way of holding the person's attention, or making sure (s)he is following along with you. You can also throw in one of these Hebrew filler words if you feel like you may not have explained yourself clearly, in order to make sure the other person did, in fact, understand you. 
אתה יודע/את יודעת&
Atah yode'a / At yoda'at
"You know"
– החיים במדינה שלי לא קלים, ממש כמו בישראל, את יודעת.
– Ha-khayim ba-medinah sheli lo kalim, mamash kemo be-Yisrael, at yoda'at.
– "Life in my country is hard, just like in Israel, you know."
– כן, ברור לי.
– Ken, barur li.
– "Yes, of course I know that."
– נו, אז מה את אומרת? יוצאים לפאב עוד מעט?
– Nu, az mah at omeret? Yotzim la-pab 'od me'at?
– "So, what do you say? Should we head to the bar in a bit?"
– אני ממש צריכה לשבת וללמוד לקראת המבחן הגדול, אתה יודע.
– Ani mamash tzrikhah lashevet ve-lilmod likrat ha-mivkhan ha-gadol, atah yode'a.
– "I really need to sit and study for the big exam coming up, you know."
אתה מבין/את מבינה
Atah mevin / At mevinah
"You know"
– מה קרה? למה את כל כך עצובה היום?
– Mah karah? Lamah at kol kakh 'atzuvah ha-yom?
– "What's up? Why are you so sad today?"
– חבר שלי התקבל ללימודים בחו"ל, את מבינה?
– Khaver sheli hitkabel le-limudim be-khu"l, at mevinah?
– "My boyfriend got accepted to study abroad, you know?"
– איך אתה מצליח לעבוד כל כך הרבה שעות ועוד לחייך?
– Eykh atah matzli'akh la'avod kol kakh harbeh sha'ot ve-'od lekhayekh?
– "How do you manage to work so many hours and still keep a smile on your face?"
– הכל בראש, אתה מבין? צריך לשמור על מורל גבוה!
– Ha-kol ba-rosh, atah mevin? Tzarikh lishmor 'al moral gavoha.
– "It's all in your head, you know? One has to keep morale high!"
אתה יודע/ את יודעת?
Hevanta? / Hevant?
"Do you know what I mean?" (Lit.: "Did you understand?")
– שירלי, למה את לא עונה לי לטלפון?
– Shirli, lamah at lo 'onah li la-telefon?
– "Shirli, why aren't you taking my calls?"
– סליחה, אני פשוט עסוקה מאוד בימים אלה, את יודעת?
– Selikha, ani pashut 'asukah me'od be-yamim eleh, at yoda'at?
– "Sorry, I'm just very busy these days, you know?"
– איזה כיף שאתם יוצאים לחופשה סוף סוף!
– Eyzeh keif she-atem yotzim le-khufshah sof sof!
– "It's great that you're finally going on vacation!"
– טוב, אנו חוסכים כבר שנתיים. זה לא בדיוק זול, אתה יודע?
– Tov, anu khoskhim kvar shnatayim. Zeh lo bediyuk zol, ata yode'a?
– "Well, we've been saving up for two years. It's not exactly cheap, you know?
5. Let HebrewPod101 Fill in the Blanks for You
We hope you've enjoyed today's lesson on Hebrew filler words. Obviously, as you've seen, a well-placed filler in Hebrew can help you get a moment to think or remember a word. Plus, when used in moderation, they add an extra measure of authenticity to your speech. After all, sounding too perfect isn't idiomatic either, and Israelis themselves use these fillers plenty.
That being said, we here at HebrewPod101 are always here to ensure that you have all the vocabulary, grammar, pronunciation, and even cultural knowledge that you need to hold your own in Hebrew. Check out our thousands of other lessons covering endless topics and language points. And if we're missing anything you'd like more information on, please let us know. We're always happy to fill in the blanks!
Until next time, shalom!