Compared to languages like English and French, Hebrew has relatively fewer words. According to the Hebrew Language Academy, Hebrew has an estimated 75,000-85,000 lexemes, or abstract lexical units roughly corresponding to the entries you'd expect to find in a dictionary. 
But where does one start? 
Fear not! Today, HebrewPod101 is going to introduce you to the top 220 basic Hebrew words for beginners. We've included everything from pronouns to conjunctions and categorized our lists to cover various everyday topics. By the time you reach the end, you'll be well-equipped to manage yourself in any situation!
To make it easier for you to learn these Hebrew words for beginners, we suggest that you don't attempt to learn all of them in one go. Rather, pick a category or two, and start practicing them. If you need tips on some good and creative ways to practice your Hebrew, check out this article and this one for some ideas.
Before we plunge right in, don't forget that no matter how you choose to practice the Hebrew vocabulary you pick up, the key is exposure and repetition. The more you read, hear, speak, and write a word, the easier it will be for you to retain it and to recall it on demand in a real-life situation. Make sure you review the new words you learn! 
Now, without further ado, let's have a look at the top Hebrew beginner words.
Table of Contents
1. Pronouns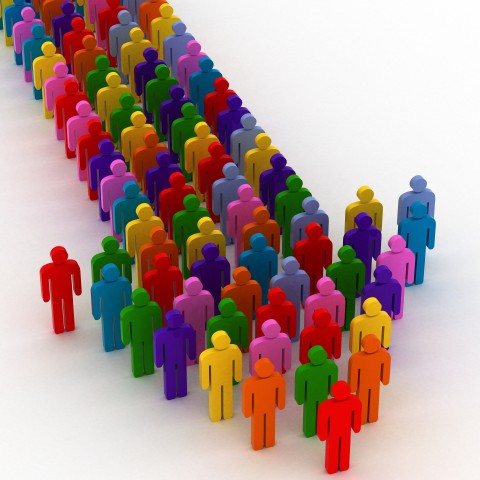 A solid place to start (if admittedly not the most glamorous) is with the pronouns. These are words that we use to substitute for a noun, like when we replace "the boy" with "he." Pronouns should be part of any beginner's toolkit, as they enable you to refer to all sorts of people, places, and things, even if you don't know or remember the precise word. After all, sometimes the only words you need are "this" and "that"!
Note that in Hebrew, nouns, pronouns, verb conjugations, and adjectives are both gendered and numbered. So try to keep your male and female pronouns—and any other words you use to go with them—in the correct gender and count!
For more information on Hebrew pronouns, have a look at this lesson.
A. Personal Pronouns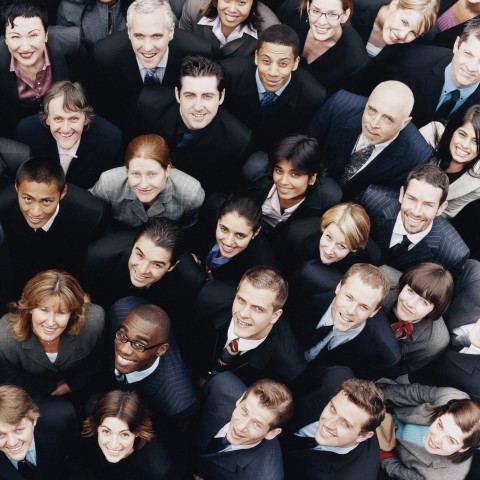 Personal pronouns refer to people, specifically, so this is a great place to start. Let's have a look.
1. אני
ani
"I"
2. אתה
atah
"you" (m.)
3. את
at
"you" (f.)
4. הוא
hu
"he"
5. היא
hi
"she"
6. אנחנו
anakhnu
"we"
7. אתם
atem
"you" (m. pl.)
8. אתן
aten
"you" (f. pl.)
9. הם
hem
"they" (m.)
10. הן
hen
"they" (f.)
B. Demonstrative Pronouns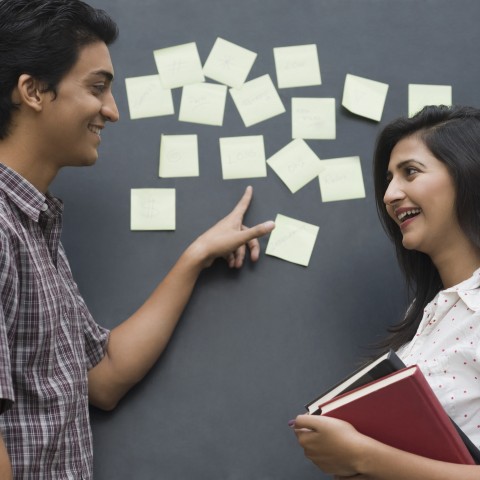 We use demonstrative pronouns to "point" to things or to distinguish which noun, in particular, we're referencing. Here are the top demonstrative pronouns in Hebrew:
11. זה
zeh
"this" (m.)
12. זאת
zot
"this" (f.)
13. זו
zo/zu
"this" (f.)
14. אלה
eleh
"those"
15. אלו
elu
"those"
C. Interrogative Pronouns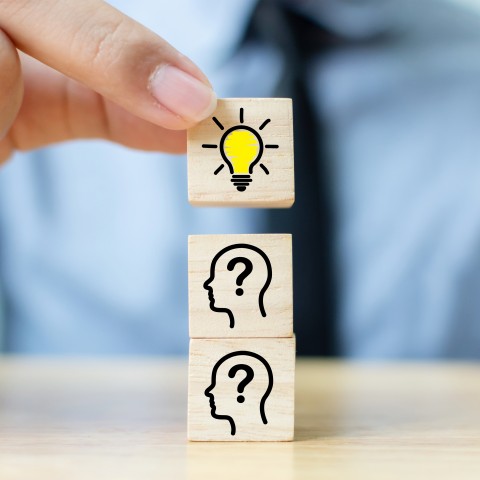 Interrogative pronouns are the ones we use for questions. Here are the most common ones in Hebrew:
16. מה
mah
"what"
17. מי
mi
"who"
18. איפה
eyfoh
"where"
19. איך
eykh
"how"
20. מתי
matay
"when"
21. למה
lamah
"why"
22. למי
le-mi
"for whom"
23. לאן
le'an
"to where"
2. Numbers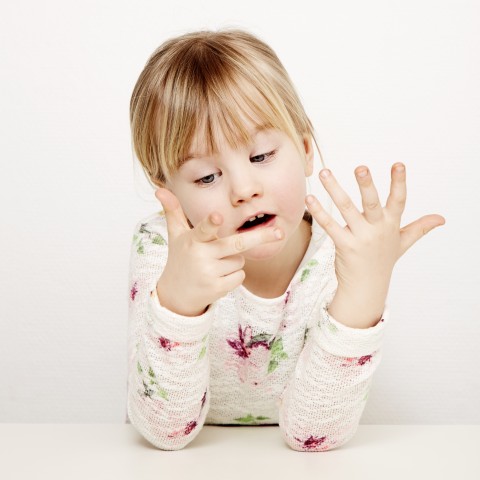 Next up, we have a critical category for any new language learner: numbers. In Hebrew specifically, this is a bit of a tricky topic, as there are both masculine and feminine number forms—and the first three numbers in each category look deceptively like the opposite gender! 
But don't get worked up just yet. 
Even if you just start out by acquiring the masculine form of the numbers 1-10, you'll definitely be able to get around; people will understand you even if you mistakenly use masculine numbers for feminine nouns. In fact, many native Hebrew speakers make this very mistake themselves!
24. אחת
akhat
"one"
25. שתיים
shtayim
"two"
26. שלוש
shalosh
"three"
27. ארבע
arba'
"four"
28. חמש
khamesh
"five"
29. שש
shesh
"six"
30.שבע
sheva'
"seven"
31. שמונה
shmoneh
"eight"
32. תשע
tesha'
"nine"
33. עשר
'eser
"ten"
3. Nouns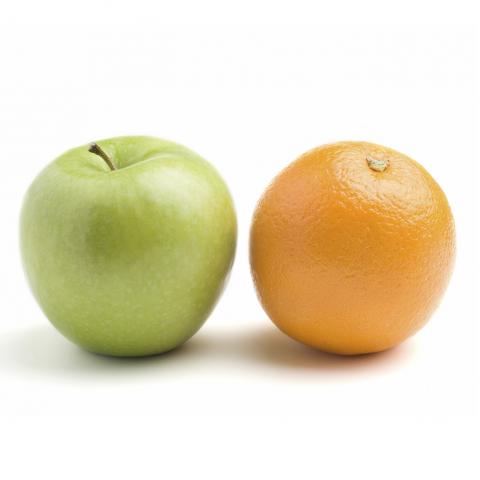 Most of us remember our middle school teacher telling us at some point that nouns refer to "people, places, things, and ideas." That covers a whole lot of ground, but you won't get very far in Hebrew (or any language for that matter) without some basic nouns under your belt. Here are some of the most common nouns used in the Hebrew language:
A. Time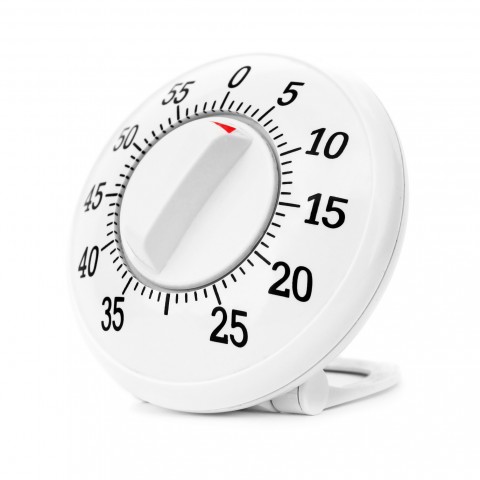 Let's first look at nouns related both to telling time and to identifying the different times of day. Here we go!
34. שעה
sha'ah
"hour"
35. דקה
dakah
"minute"
36. שנייה
shniyah
"second"
37. רגע
rega'
"moment"
38. בוקר
boker
"morning"
39. צהריים
tzohorayim
"noon"
40. אחר הצהריים
akhar ha-tzohorayim
"afternoon"
41. ערב
'erev
"evening"
42. לילה
laylah
"night"
43. חצות
khatzot
"midnight"
44. זריחה
z'rikhah
"sunrise"
45. שקיעה
sh'ki'ah
"sunset"
B. Family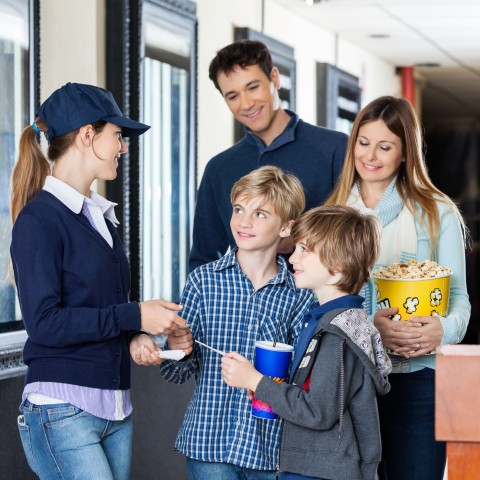 Now let's have a look at another essential noun category for beginner Hebrew, namely nouns that we use to refer to family members.
46. אבא
abba
"father"
47. אמא
imma
"mother"
48. סבא
saba
"grandfather"
49. סבתא
savta
"grandmother"
50. אח
akh
"brother"
51. אחות
akhot
"sister"
52. בן
ben
"son"
53. בת
bat
"daughter"
54. נכד
nekhed
"grandson"
55. נכדה
nekhdah
"granddaughter"
56. דוד
dod
"uncle"
57. דודה
dodah
"aunt"
58. בן דוד
ben dod
"cousin" (m.)
59. בת דודה
bat dodah
"cousin" (f.)
60. אחיין
akhyan
"nephew"
61. אחיינית
akhyanit
"niece"
62. אבא חורג
abba khoreg
abba khoreg
63. אמא חורגת
imma khoreget
"stepmother"
64. אח חורג
akh khoreg
"stepbrother"
65. אחות חורגת
akhot khoreget
"stepsister"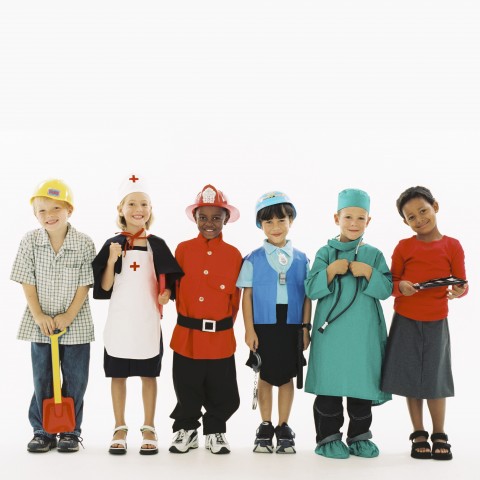 Note that both the masculine and the feminine forms, in that order, are shown here. These are typically the same word with slight morphological changes to indicate gender, though there are cases where the word changes completely depending on whether we're talking about a male or female professional. For example, think of the English word "seamstress," which is the female counterpart of the male word "tailor." 
Also note that while English has shifted away from gendered professional titles (think "wait staff" instead of "waiter"/"waitress"), the grammatically gendered nature of the Hebrew language is such that professions remain gendered in almost all cases.
66. חקלאי/ת
khaklay/khakla'it
"farmer"
67. מהנדס/ת
mehandes/mehandeset
"engineer"
68. עורך דין/עורכת דין
orekh din/orekhet din
"lawyer"
69. רופא/ה
rofeh/rof'ah
"doctor"
70. סופר/ת
sofer/soferet
"author"/"writer"
71. חייל/ת
khayal/khayeletkhayal/khayelet
"soldier"
72. מוֹרֶה/מוֹרָה
moreh/morah
"teacher"
73. מוכר/מוכרת
mokher/mokheret
"salesperson"
74. פקיד/פקידה
pakid/p'kidah
"clerk"/"public servant"
75. צייר/ת
tzayar/tzayeret
"painter"
76. שופט/ת
shofet/shofetet
"judge"
77. כבאי/ית
kabay/kaba'it
"firefighter"
78. חשמלאי/ת
khashmala'i/khashmala'it
"electrician"
79. שרברב/ית
sharvrav/shravrabit
"plumber"
80. מלצר/ית
meltzar/meltzarit
"waiter"/"waitress"
81. חייט/תופרת
khayat/toferet
"tailor"/"seamstress"
82. אח/אחות
akh/akhot
"nurse"
83. אוֹפֶה/אוֹפָה
ofeh/ofah
"baker"
84. שף/שפית
shef/shefit
"chef"
85. מזכיר/ה
mazkir/mazkirah
"secretary"
86. ספר/ית
sappar/sapparit
"barber"/"hairdresser"
87. רופא/ת שניים
rofeh/rof'at shinayim
"dentist"
88. בנאי/ת
banay/bana'it
"builder"/"construction worker"
89. פועל/ת
po'el/po'elet
"laborer"/"factory worker"
90. טייס/ת
tayyas/tayyeset
"pilot"
D. Parts of the Body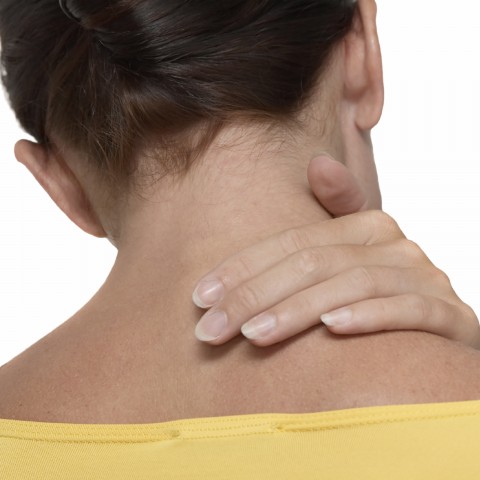 Another key group of nouns in Hebrew for beginners are the parts of the body. One thing to note here is that, like Arabic, Hebrew has not only the singular and plural forms, but also a pair form. This form is made by using the suffix -יים (-ayim) and it's used, among other things, for most body parts that come in pairs (like eyes, ears, and knees).
91. ראש
rosh
"head"
92. גוף
guf
"body"
93. שיער
se'ar
"hair"
94. עיניים
eynayim
"eyes"
95. אוזניים
oznayim
"ears"
96. פה
peh
"mouth"
97. שניים
shinayim
"teeth"
98. שפתיים
sefatayim
"lips"
99. אף
af
"nose"
100. צוואר
tzavar
"neck"
101. כתפיים
k'tefayim
"shoulders"
102. חזה
khazeh
"chest"
103. גב
gav
"back"
104. בטן
beten
"stomach"
105. מתניים
motnayim
"hips"
106. ידיים
yadayim
"hands"/"arms"
107. מרפקים
marpekim
"elbows"
108. פרק יד
perek yad
"wrist"
109. אצבעות
etzba'ot
"fingers"
110. רגליים
raglayim
"legs"/"feet"
111. ירכיים
yerekhayim
"thighs"
112. ברכיים
birkayim
"knees"
113. שוקיים
shokayim
"calves"
114. קרסוליים
karsolayim
"ankles"
115. אצבעות הרגליים
etzba'ot ha-raglayiml
"toes"
116. עקבים
'akevim'
"heels"
4. Verbs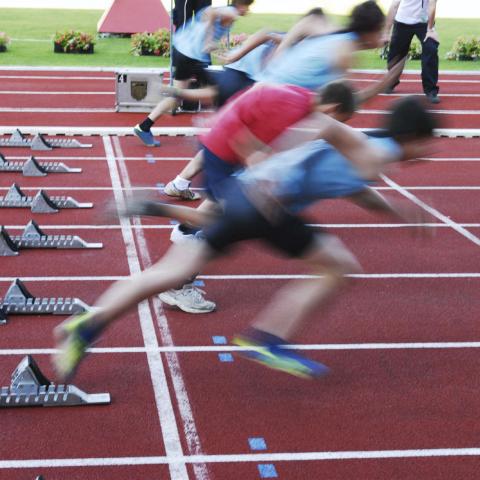 Now that we've seen a fair share of nouns, let's check out some of the more common verbs you'll want to know as a beginner Hebrew learner. Remember that verbs are words that describe actions and states of being. We've handpicked the most useful verbs for daily activities and situations so that you can easily get by as you start conversing in Hebrew.
As verb conjugation is one of the more challenging aspects of learning Hebrew, one simple trick you can try is to use a simple verb, such as הולך/הולכת (holekh/holeket, "go") or רוֹצֶה/רוֹצָה (rotzeh/rotzah, "want"), followed by a verb in its infinitive (unconjugated) form to make simple sentences. Note the examples provided with the first two verbs.
For more information on Hebrew verbs, see this lesson.
117. להתעורר
lehit'orer
"to wake up"
אני לא רוצה להתעורר.
Ani lo rotzeh lehit'orer.
"I don't want to wake up."
118. לקום
lakum
"to get up"
אני הולכת לקום עכשיו.
Ani holekhet lakum 'akhshav.
"I'm going to get up now."
119. לאכול
le'ekhol
"to eat"
120. לשתות
lishtot
"to drink"
121. לישון
lishon
"to sleep"
122. ללמוד
lilmod
"to learn" / "to study"
123. לנסוע
linso'a
"to travel"
124. ללכת
lalekhet
"to go" / "to walk"
125. לרוץ
larutz
"to run"
126. לדבר
ledaber
"to talk" / "to speak"
127. לשאול
lishol
"to ask"
128. לענות
la'anot
"to answer"
129. לכתוב
likhtov
"to write"
130. לקרוא
likro
"to read"
131. לחייך
lekhayekh
"to smile"
132. לבכות
livkot
"to cry"
133. לצחוק
litzkhok
"to laugh"
134. לצעוק
litz'ok
"to yell"
135. להתלונן
lehitlonen
"to complain"
136. לשאת ולתת
laset ve-latet
"to negotiate"
137. לקנות
liknot
"to buy"
138. לשאול
lish'ol
"to borrow"
*Note that this is the same verb as "to ask," which we saw above.
139. להשאיל
lehash'il
"to lend"
140. לקחת
lakakhat
"to take"
141. לתת
latet
"to give"
142. לעשות
la'asot
"to do"
143. לחפש
lekhapes
"to look for" / "to seek"
144. למצוא
limtzo
"to find"
145. לשחות
liskhot
"to swim"
146. לשחק
lesakhek
"to play"
147. לשקר
leshaker
"to lie"
148. לעזור
la'azor
"to help"
149. להפריע
lehafri'a
"to bother" / "to disturb"
150. לבקר
levaker
"to visit"
5. Adjectives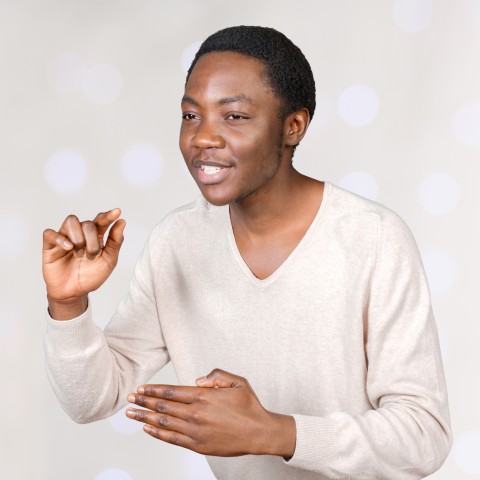 While it's true that you can make simple sentences with just nouns/pronouns and verbs, adjectives are what allow us to start making more complex, specific, and interesting statements and questions. Let's have a look at some of the most commonly used Hebrew adjectives for beginners.
A. Adjectives for Describing Objects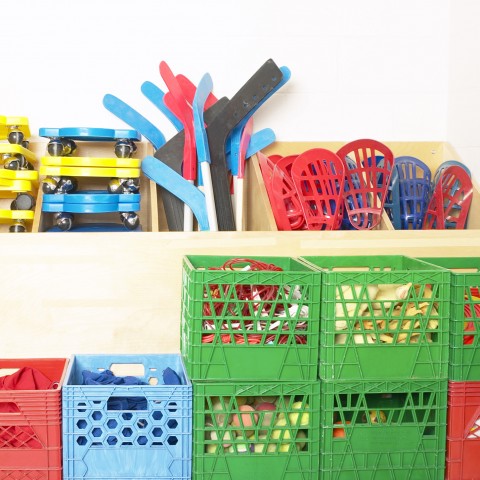 First off, let's look at some common adjectives we might use to describe everyday objects. Of course, many of these adjectives can be used to describe people as well, just make sure to use the right gender form!
151. גדול/ה
gadol/g'dolah
"big"
152. קטן/קטנה
katan/k'tanah
"small"
153. ארוך/ארוכה
arokh/arukah
"long"
154. קצר/ה
katzar/k'tzarah
"short"
155. כבד/ה
kaved/k'vedah
"heavy"
156. קל/ה
kal/kalah
"light"
157. חדש/ה
khadash/khadashah
"new"
158. ישן/ישנה
yashan/yeshanah
"old"
159. מעניין/מעניינת
me'anyen/me'anyenet
"interesting"
160. משעמם/משעממת
mesha'amem/mesha'amemet
"boring"
161. מיוחד/ת
meyukhad/meyukhedet
"special"
162. רגיל/ה
ragil/regilah
"regular" / "ordinary"
163. יקר/ה
yakar/yekarah
"expensive" / "valuable"
164. זול/ה
zol/zolah
"cheap"
165. נדיר/ה
nadir/nedirah
"rare"
166. נפוץ/נפוצה
nafotz/nefotzah
"common"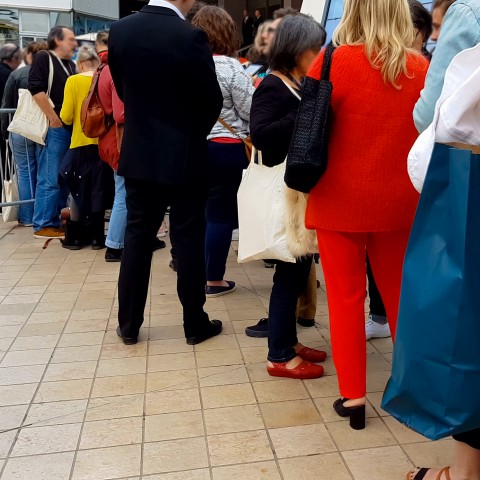 Now, let's see some adjectives that are generally used for describing people and their characteristics. As before, some of these can certainly be used for non-people nouns, too. Just pay attention to the proper gender for whom or what you're describing.
167. יָפֶה/יָפָה
yafeh/yafah
"handsome" / "pretty"
168. גבוה/גבוהה
gavoha/g'vohah
"tall"
169. נמוך/נמוכה
namukh/nemukhah
"short"
170. רָזֶה/רָזָה
razeh/razah
"thin"
171. שמן/שמנה
shamen/sh'menah
"fat"
172. חכם/חכמה
khakham/khakhamah
"smart"
173. טיפש/טיפשה
tipesh/tipshah
"stupid"
174. אינטליגנטי/ת
inteligenti/inteligentit
"intelligent"
175. חרוץ/חרוצה
kharutz/kharutzah
"hard-working" / "industrious"
176. עצלן/עצלנית
'atzlan/'atzlanit
"lazy"
177. רציני/ת
retzini/retzinit
"serious"
178. נינוח/ה
nino'akh/ninokhah
"easy-going" / "laid back"
179. משכיל/ה
maskil/maskilah
"educated" / "sage"
180. בור/ה
bur/burah
"ignorant"
C. Adjectives for Describing Emotions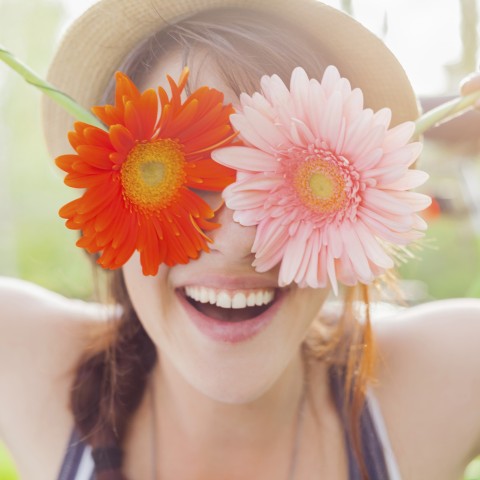 Now, let's see some adjectives that can help us describe emotions. Some people find it helpful to study these with emoticons or emojis to help them remember which word goes with which emotion.
181. שמח/ה
same'akh/smekhah
"happy"
182. עצוב/ה
'atzuv/'atzuvah
"sad"
183. מפחד/ת
mefakhed/mefakhedet
"scared"
184. כועס/כועסת
ko'es/ko'eset
"angry" / "upset"
185. בודד/בודדה
boded/bodedah
"lonely"
186. קנאי/ת
kanay/kana'it
"jealous"
187. אופטימי/ת
optimi/optimit
"optimistic" / "hopeful"
188. פסימי/ת
pesimi/pesimit
"pessimistic"
189. מופתע/ת
mufta'/mufta'at
"surprised"
190. בטוח/ה
batu'akh/betukhah
"confident" / "certain"
191. בספק
be-safek
"doubtful"
6. Words for Describing the Weather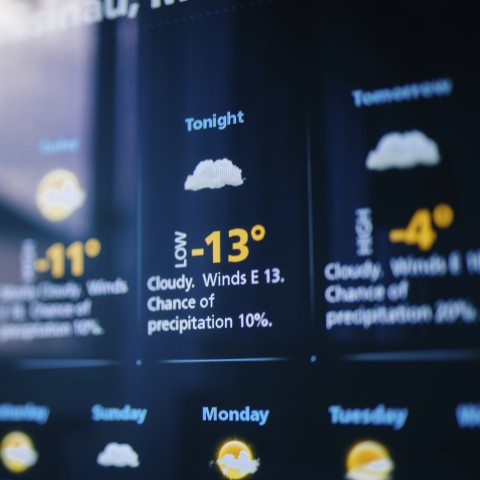 What is it that we all know strangers tend to talk about? The weather, of course! 
Whether it's to be able to chit-chat with the person sitting next to you on the bus or to understand tomorrow's forecast, knowing basic weather words is a key part of beginner Hebrew. Here are the top words for describing the weather. Note that these are all nouns.
192. שמש
shemesh
"sun"
193. ענן
'anan
"cloud"
194. גשם
geshem
"rain"
195. שלג
sheleg
"snow"
196. ברד
barad
"hail"
197. ברק
barak
"lightning"
198. רעם
ra'am
"thunder"
199. כפור
kfor
"frost"
200. קרח
kerakh
"ice"
201. טל
tal
"dew"
202. רוח
ru'akh
"wind"
203. סערה
se'arah
"storm"
7. Conjunctions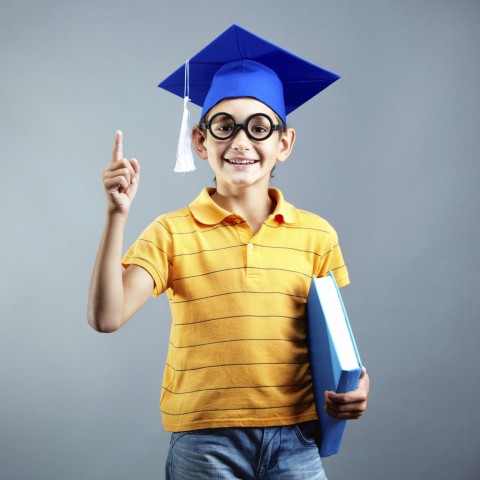 While these words might be considered slightly more advanced, conjunctions are sort of like the glue that holds together the rest of the words in a sentence. Considering their importance, then, it's a good idea to pick up the more commonly used ones. Let's check them out.
204. ו-
ve-/u-
"and"
205. או
o
"or"
206. אבל
aval
"but"
207. אך
akh
"however"
208. לכן
lakhen
"therefore"
209. אם
im
"if"
210. גם
gam
"also"
211. כי
ki
"because"
212. אכן
akhen
"indeed"
213. אלא
ela
"rather"
8. Bonus: Words That Only Exist in the Hebrew Language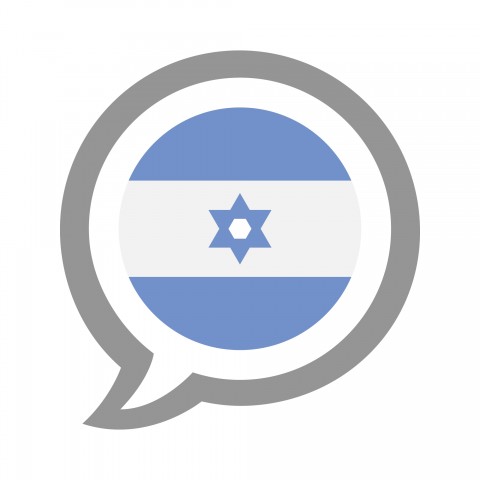 Finally, here are some words that have no parallel in English. This is a mixed bag, but these are all words that have a special flavor that really only works in Hebrew. We've provided sample sentences to help illustrate the meaning and usage of each word.
214. את
et
(no English equivalent – linker to direct objects)
*This word is one that will only start to make sense once you've seen it being used a number of times. Essentially, it's a linker between a verb and a direct object, with no semantic meaning of its own.
אני אוהב את השיר הזה.
Ani ohev et ha-shir ha-zeh.
"I like this song."
215. דווקא
davka
(no English equivalent – similar to "on purpose" or "of all things")
את רוצה לאכול דווקא את מה שאכלת בדיוק לפני שעה?
At rotzah le'ekhol davka et mah she-akhalt lifney sha'ah?
"You want to eat exactly what you ate an hour ago, of all things?"
216. סתם
stam
"for no reason"
לפעמים היא שרה סתם כי בא לה.
Lifamim hi sharah stam ki ba lah.
"Sometimes she sings for no reason just because she feels like it."
217. תכלס
takhles
"honestly"
תכלס, אני לא ממש אוהב כדורסל.
Takhles, ani lo mamash ohev kadursal.
"Honestly, I don't really care for basketball."
218. דוגרי
dugri
"straight" / "to the point"
אני אגיד לך דוגרי. אתה לא הטיפוס שלי.
Ani agid lekha dugri. Atah lo ha-tipus sheli.
"I'll give it to you straight. You're not my type."
219. חוצפה
khutzpah
"gall" / "nerve"
איזה חוצפה! אכלת את ארוחת הצהריים שלי אפילו בלי לשאול!
Eyzeh khutzpah! Akhalt et arukhat ha-tzohorayim sheli afilu bli lish'ol!
"What nerve! You ate my lunch without so much as asking!"
220. להתחדש
lehitkhadesh
(no English equivalent – literally "to renew oneself")
התחדשי על השמלה. ממש יפה לך!
Hitkhadshi 'al ha-simlah. Mamash yafah lakh!
"Enjoy that new dress. It's really nice on you."
9. Let HebrewPod101 Help You with the Basics
As experts in language education, we know how overwhelming it can be to begin studying a new language. That is all the more true in the case of a language so different from English as Hebrew, with an entirely new alphabet and sound system, not to mention the grammar. But not to worry! That's exactly why we at HebrewPod101.com are here to offer you all of the resources you need to successfully progress from beginner all the way to advanced and beyond.
We believe that the key to successful language learning is to take things a bit at a time. Few of us (if any) could possibly learn more than 200 words without a significant amount of repetition. So take it slow and stay focused. Apart from today's lesson on the top 220 beginner words in Hebrew, we have specific lessons on a broad array of topics. Using our resources, you can build up your vocabulary, work on grammar points, or even practice your pronunciation—all at your own pace and on your own schedule.
→ Not sure where to start? Why not explore our series of Hebrew beginner lessons? This course is specially designed to help you level up in no time!
Anything unclear about today's words? Any words we skipped that you'd like to know? Questions about pronunciation or grammar? Whatever it may be, we're always happy to hear from our students, so don't hesitate to get in touch with any questions or doubts you may have.
Until next time, shalom!