Did you know that modern Hebrew is literally riddled with words borrowed from or inspired by English? While the modern age, globally interconnected as it is, has seen many languages absorb some words from English, the prevalence of English words in the Hebrew language may be considered a unique phenomenon. 
This is because Hebrew remained completely unspoken for almost two millennia, and thus did not evolve its lexicon naturally as other, continuously used languages did. When Jews finally did begin reviving Hebrew in the late nineteenth century, there was a vast void of missing vocabulary needed to describe all the trappings of modernity. Moreover, from 1917 until 1948, then-Palestine (what is now Israel and the Palestinian territories) was under British rule, making English a natural source to draw on in cases where Hebrew lacked a certain word or phrase.
In fact, there are numerous cases of Hebrew speakers opting for an English word even when there is a good Hebrew word for something!
The revival of Hebrew was initially a very conscious effort, led chiefly by master linguist and mad idealist Eliezer ben Yehuda. However, as Hebrew caught hold of more and more Zionist Jews as a spoken language, it inevitably began to take on a life of its own—especially following the births of the first generations of Jews to speak Hebrew as a first language. Naturally, as time progressed, modern Hebrew shifted away from the academic sphere to become the home turf of those who spoke it natively.
Ben Yehuda, as head of the academic camp reviving the language, founded ועד הלשון העברית (Va'ad ha-Lashon ha-'Ivrit), or "The Hebrew Language Committee" in 1890. He also started the first Hebrew dictionary to include both classical and modern Hebrew words. In coining new words, he would generally first attempt to draw on Hebrew roots, or שורשים (shorashim). However, where he failed to find a relevant root or where the result was awkward, he would turn to Aramaic or Arabic in search of a source word, due to their proximity to Hebrew—both are members of the Semitic language family. However, polyglot that he was, he also drew on various other languages, as well. This was despite fierce resistance from others involved in reviving the language, who vocally rejected any foreign influence on the language. Ben Yehuda was among a minority who seemed to recognize that linguistic interchange was not only a matter of course, but also nothing to be ashamed of in a place as linguistically diverse as Israel and for a people as culturally diverse as the Jews.
Regardless of academic attempts to keep Hebrew "pure," once Hebrew sprouted its own wings as a spoken language, speakers naturally began importing loanwords into Hebrew from the other languages they spoke or read, as well as applying linguistic features from other languages to modify proper Hebrew words. Even the academics themselves seemingly could not resist this organic change toward expanding and refining the language with some help from abroad. In 1953, The Hebrew Language Committee changed its name to האקדמיה ללשון העברית (Ha-Akademiyah la-Lashon ha-'Ivrit), or "The Academy of the Hebrew Language." This change swapped out the Hebrew ועד (va'ad), or "committee," for אקדמיה (akademiyah), meaning "academy." This word derives from the Greek Akadēmos, probably reaching Hebrew by way of English's "academy" or perhaps French's académie.
With the passage of time, a second wave of English influence swept over the Hebrew language, thanks to immigration, tourism, and business ties to Israel on the part of English speakers. In addition, English-language media such as movies, TV shows, music, and later the Internet, have all made their mark on the language, endowing it with a trove of lexical contributions in every sphere.
Without further ado, let's take a look at some examples of how English words have made their way into Hebrew and how they are used. And as a bonus, we'll wrap up by taking a look at some English words whose Hebrew provenance may well surprise you. 
Table of Contents
As-Is Loanwords
The first category of common English words in Hebrew we'll cover are the English loanwords you're most likely to hear Hebrew speakers use in a similar fashion to their original English counterparts. Keep in mind that their application may not always be exactly the same in Hebrew as in English.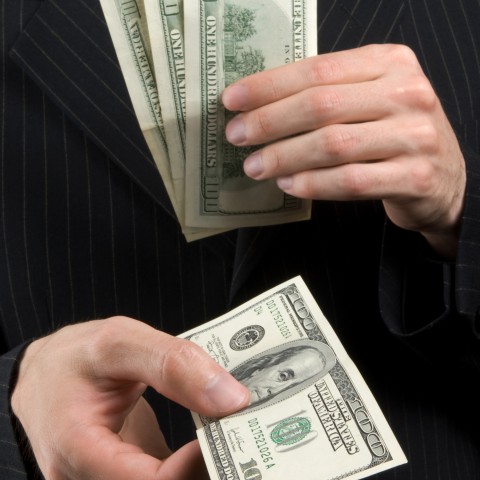 היי
hay
"hi"
This one is used just the same as it is in English. This is notwithstanding the fact that שלום (shalom) is the proper Hebrew greeting, and, in fact, can also be used as a farewell.
היי! מה שלומך?
Hay! Mah shlomekh?
"Hi! How are you?"
ביי
bay
"bye"
Once again, this is used the same in Hebrew as it is in English.
היה כיף לראות אותך. ביי!
Hayah keyf lir'ot otkha. Bay!
"It was good to see you. Bye!"
קול
kul
"cool"
This one is pretty straightforward. Israelis often use this English word in the same slang sense as English speakers do. Here's an example:
אתה טס לניו יורק? איזה קול!
Atah tas le-Nyu York? Eyzeh kul!
"You're flying to New York? How cool!"
פליז
pliz
"please"
This is an example of an English word that has an exact Hebrew semantic parallel but is used alternatively for emphasis.
אמא, בבקשה תני לי גלידה. פליז!
Imma, bevakashah tni li glidah. Pliz!
"Mom, please give me ice cream. Please!"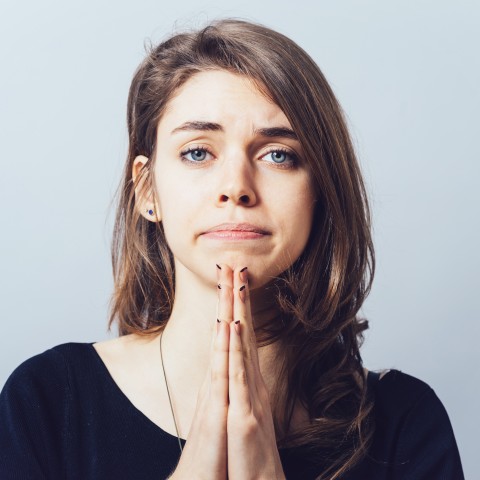 סורי
sori
"sorry"
This is another case where a word that exists in Hebrew—סליחה (slikhah), meaning "sorry"—may be substituted by its English equivalent for emphasis.
שכחתי להביא לך את הכסף. סורי!
Shakhakhti lehavi lekha et ha-kesef. Sori!
"I forgot to bring you the money. Sorry!"
טלפון
telefon
"telephone"
האם יש לך את מספר הטלפון של רם?
Ha'im yesh lekha et mispar ha-telefon shel Ram?
"Do you have Ram's telephone number?"
Interestingly, it was Eliezer ben Yehuda who tried to introduce an alternative word for this device: שח-רחוק (sakh-rakhok), which is derived from the following words: 
שיחה (sikhah) – "conversation"
רחוק (rakhok) – "distant"
However, this coinage was ultimately rejected by the Hebrew Language Committee, and the more universal טלפון (telefon) is still in use today.
אוטו
oto
"automobile"
While the truncated form of this word (combined with its Hebrew pronunciation) may throw you off, this everyday Hebrew word simply means "automobile." It is used synonymously with the proper Hebrew word, מכונית (mekhonit).
איפה חנינו את האוטו?
Eyfoh khaninu et ha-oto?
"Where did we park the car?"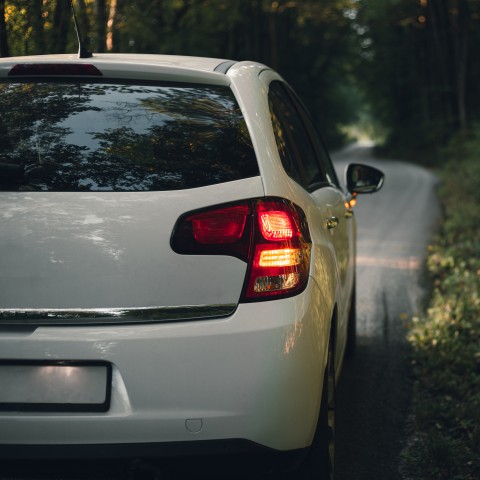 אינטרנט
internet
"internet"
Though the Academy of the Hebrew Language tried to get Israelis to use the Hebrew neologism מרשתת (mirshetet), formed from the word רשת (reshet), meaning "net," Israelis still universally use this loanword from English.
האינטרנט כאן ממש איטי.
Ha-Internet kan mamash iti.
"The Internet here is really slow."
רדיו
radyo
"radio"
This one is the same in Hebrew as in English.
הגבר את הרדיו. אני רוצה לשמוע את החדשות.
Hagber et ha-radyo. Ani rotzah lishmo'a et ha-khadashot.
"Turn up the radio. I want to listen to the news."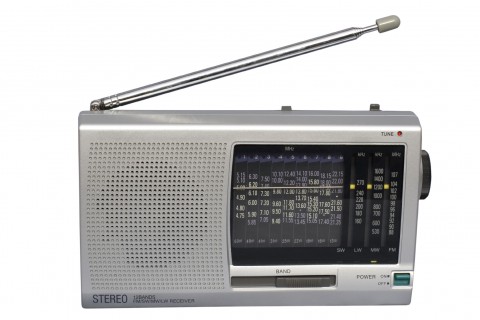 ג'ינס
jins
"jeans"
Ever since James Dean and Marilyn Monroe made them hip, bluejeans have seemingly been in style the world over, and Israel is no exception.
קניתי ג'ינס חדש בקניון.
Kaniti jins khadash ba-kanyon.
"I bought new jeans at the mall."
פול
ful
"full" / "a lot of"
This one can have either the same meaning as in English or be used slightly differently to mean a lot of something. Again, this idea can be expressed in proper Hebrew, but English is often used instead, just to be קול (kul).
יש לי פול זמן מחר. בואו ניפגש.
Yesh li ful zman makhar. Bo'u nipagesh.
"I have a lot of time tomorrow. Let's get together."
ווליום
volyum
"volume"
This one is another case of an English word that has a perfectly serviceable Hebrew equivalent (עוצמה [otzmah]), but is nevertheless often preferred by Israelis, often in conjunction with our previous example.
אני אוהב לשמוע מוסיקה בפול ווליום כשאני רץ.
Ani ohev lishmo'a musikah be-ful volyum ke-she-ani ratz.
"I like to listen to music at full volume when I run."
ספיישל
speshel
"special"
This word is used in a way that linguists called "narrowing." That is to say, Hebrew does not employ it to describe just anything special—the word for which is מיוחד (meyukhad)—but is rather used in specific cases, particularly in reference to a special media event or to describe taxis pre-hired to go from a given point of departure to a given destination (as opposed to a taxi flagged down as it circulates).
אנחנו נוסעים לשדה התעופה הלילה במונית ספיישל.
Anakhnu nos'im li-sdeh ha-te'ufah halaylah be-monit speshel.
"We're headed to the airport tonight in a special taxi."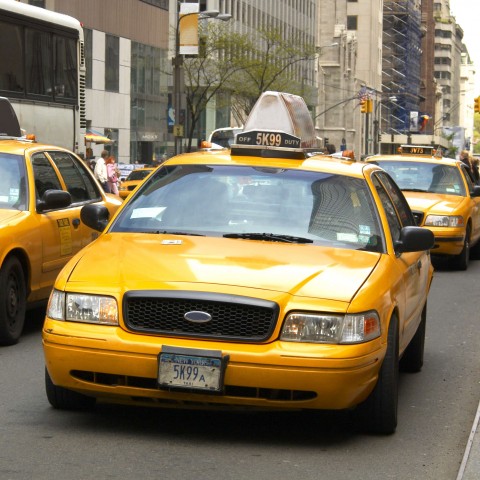 פופקורן
popkoren
"popcorn"
This one is a bit funny-sounding to the English ear in its Hebrew iteration. Perhaps due to the relatively common Hebrew last name Koren, Israelis have inserted an extra vowel between the final R and N.
בא לכם פופקורן עם הסרט?
Ba lakhem popkoren 'im ha-seret?
"Do you want popcorn with the movie?"
קורס
kurs
"course"
This one is pretty straightforward. As in English, this is used to refer to any sort of training or shorter educational undertaking.
אני רוצה לעשות קורס צניחה חופשית בסוף השבוע.
Ani rotzeh la'asot kurs tznikhah khofshit be-sof ha-shavu'ah.
"I want to take a skydiving course this weekend."
פרויקט
proyect
"project"
This one is almost as-is, but it does have a modified pronunciation in Hebrew.
פרויקט העירייה החדש עלה פי שלוש מהמתכונן.
Proyekt ha-'iriyah he-khadash 'alah pi shalosh me-ha-metukhnan.
"The municipality's new project cost three times as much as planned."
פינישים
finishim
"finishing/fine touches"
This is another case of narrowing. This word is not used to say "finish"—the Hebrew word for which is either לגמור (ligmor) or לסיים (lesayem)—but specifically to refer to the fine last details in a task, work of art, etc. It's most often used in modified form to bear the Hebrew masculine plural form (ending in -ים [-im]).
חסרים רק כמה פינישים אחרונים ואני כבר מסיים את הפרויקט.
Khaserim rak kamah finishim akharonim va-ani kvar mesayem et ha-proyect.
"I have a few finishing touches left before I can complete the project."
טנק
tank
"tank"
This one is an important importation from English, as Israel's armored corps is world-famous for its military prowess. 
בצבא הייתי מפקד טנק.
Ba-tzavah hayiti mefaked tank.
"In the military, I was a tank commander."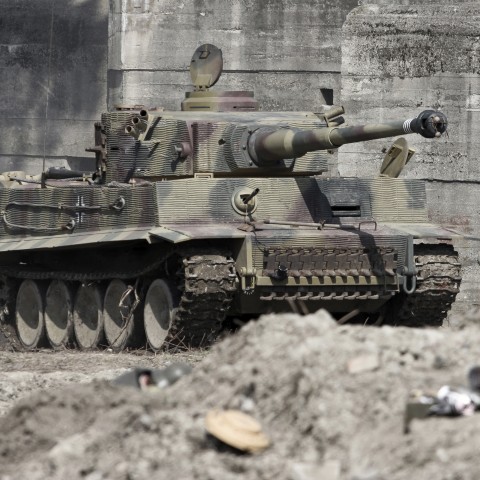 Gendered Loanwords
Unlike English, Hebrew is a gendered language. This means that all nouns and adjectives are either masculine or feminine. Let's look at some cases where English words in the Hebrew language get hebracized when describing the feminine versus the masculine.
ברמן
barmen
"bartender"
This one is taken from British English, in which barmen tend bar at pubs (versus North American English, in which bartenders tend bar at bars). Aside from the fact that this gets gendered to describe a female bartender, note that Israelis also pronounce the male singular form as if it were the plural in English.
דן הוא ברמן. גם דנה היא ברמנית.
Dan hu barmen. Gam Danah hi barmenit.
"Dan is a bartender. Dana is a bartender too."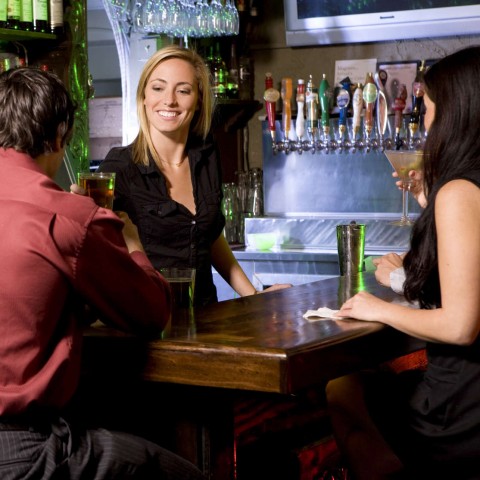 סנוב
snob
"snob"
This is another English loanword that gets gendered when describing a female.
שלמה הוא ממש סנוב. חברה שלו, יונית, היא סנובית אפילו יותר גרועה.
Shlomoh hu mamash snob. Khaverah shelo, Yonit, hi snobit afilu yoter geru'ah.
"Shlomo is a real snob. His girlfriend, Yonit, is an even worse snob."
מניאק
maniyak
"maniac"
This one means much the same thing in Hebrew as it does in English.
אל תהיה מניאק כמו אחותך המניאקית.
Al tihiyeh maniyak k'mo akhotkha ha-maniyakit.
"Don't be a maniac like your maniac sister."
די-ג'יי
di-jay
"DJ"
This term, as well, means precisely the same thing in Hebrew as it does in English.
רון הוא די-ג'יי מצויין ואשתו, שרה, היא די-ג'ייאית אפילו יותר טובה.
Ron hu di-jey metzuyan ve-'ishto, Sarah, hi di-jayit afilu yoter tovah.
"Ron is a great DJ, and his wife, Sarah, is an even better DJ.
Hebrew Verbs Formed From English Words
Because of its root system, Hebrew has great flexibility in the formation of new words. In some cases, Hebrew takes English words and turns them into fully functional, conjugatable Hebrew verbs. Because of the rules of ניקוד (nikkud), or "diacritical marks," this often produces some funny-sounding results to the English ear. Here are some examples.
לבלף
lebalef
"to bluff"
אני כבר רואה שאתה מבלף. שכחת את יום ההולדת שלי לגמרי!
Ani kvar ro'ah she-atah mevalef. Shakhakta et yom ha-huledet sheli legamrey!
"I can already see that you're bluffing. You completely forgot my birthday!"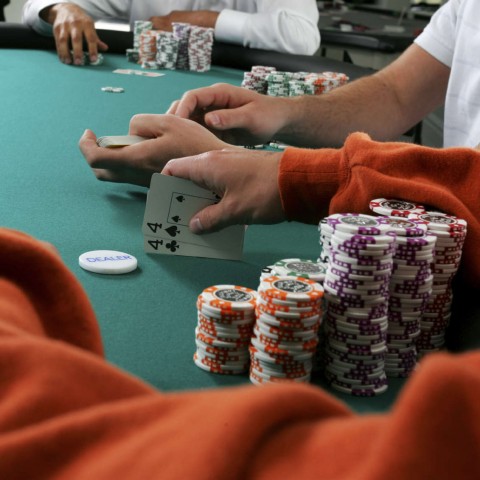 למקסם
lemaksem
"to maximize"
כל הכבוד! מיקסמנו את המכירות שלנו ברבעון האחרון!
Kol ha-kavod! Miksamnu et ha-mekhirot shelanu ba-riv'on ha-akharon!
"Way to go! We maximized our sales in the last quarter!"
לפמפם
lepampem
"to pump"
זה אוטו ישן. פימפמת את הבלמים?
Zeh oto yashan. Pimpamta et ha-b'lamim?
"This is an old car. Did you pump the brakes?"
לדסקס
ledaskes
"to discuss"
בוא נדסקס את זה ביום ראשון אצלי במשרד.
Bo nedaskes et zeh be-Yom Rishon etzli ba-misrad.
"Let's discuss it Sunday in my office."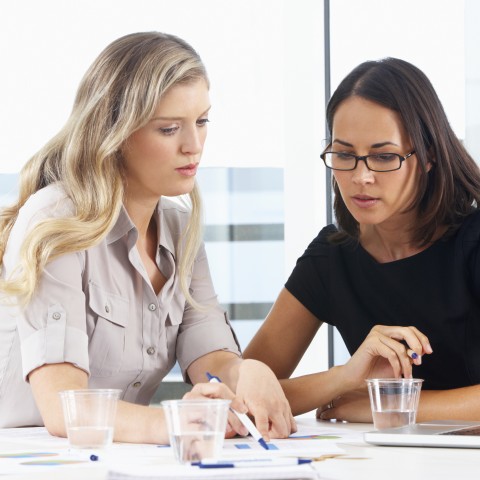 לדקלם
ledaklem
"to declaim" / "to recite"
בני בן השנתיים כבר יודע לדקלם את אותיות האל"ף-בי"ת.
B'ni ben ha-shnatayim kvar yode'a ledaklem et otiyot ha-alef-beyt.
"My two-year-old son can already recite the letters of the alphabet."
Some English-to-Hebrew Fails
A final category of loanwords that will hopefully bring a smile to your lips (as you practice pronouncing them) are Hebrew words that originated in English but went through some distortion, or even corruption, during their entry into Hebrew. 
פנצ'ר
pancher
"puncture" / "flat tire"
This one would make sense to the English ear if the pronunciation weren't so different from the original. Note that 'puncture' is the more common British way of referring to what North Americans usually call a 'flat tire.'
אני חייב למצוא מוסך תיכף מיד. יש לי פנצ'ר.
Ani khayav limtzo musakh tekhef u-miyad. Yesh li pancher.
"I need to find a garage right away. I have a flat tire."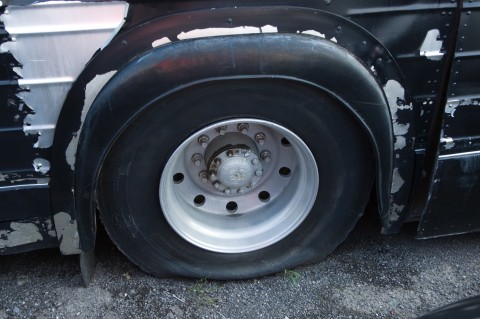 אינסטלטור
instelator
"plumber"
One can only assume that whoever coined this word had the English verb "install" in mind, and figured that an 'instelator would be the person installing a sink or toilet tank. Though a proper Hebrew word for "plumber" does exist—שרברב (shravrav)—this Hebrish word is far more common in Israel today.
יש לך מספר של איזה אינסטלטור? כל הבית שלי מוצף!
Yesh lekha mispar shel eyzeh 'instelator? Kol ha-bayit sheli mutzaf!
"Do you have the number of a plumber? My whole house is flooded!"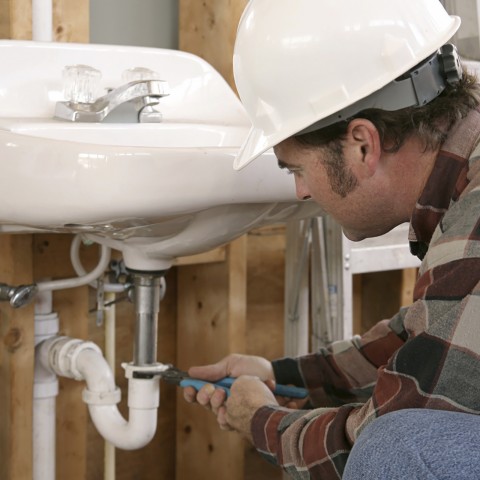 סנפלינג
snepling
"rappelling"
This is the product of another linguistic mixup. Someone must have heard the term "snap link" while rock climbing, and, confusing the "ink" for an "-ing" suffix, coined this word. Today, Israelis (including in the military!) use this word to refer to rappelling.
למדתי לעשות סנפלינג כחלק מקורס מצילים בצבא.
Lamadti la'asot snepling ke-khelek mi-kurs metzilim ba-tzava.
"I learned rappelling as part of a rescuers course in the army."
טוקבקים
tokbekim
"feedback"
This one comes from the TalkBack Reader Response System, one of the first online systems to allow users to post feedback on a website. Between the linguistic "widening" (the opposite of narrowing) of TalkBack and its funny pronunciation, this one is likely to baffle the uninitiated English speaker.
ראית את מה שהוא כתב בטוקבקים על המאמר על הנשיא?
Ra'it et mah she-hu katav ba-tokbekim 'al ha-ma'amar 'al ha-nasi?
"Did you see what he wrote in the feedback on that article on the president?"
לעשות פן
la'asot fen
"to blow-dry"
This one presumably derives from the English word "fan," which a hairdryer certainly contains. By the logic of this phrase, blow-drying or straightening one's hair is literally "to do the fan."
עשיתי פן לפני המסיבה כי היו לי קרזולים.
Asiti fen lifney ha-mesibah ki hayu li kirzulim.
"I blow-dried my hair before the party because I had frizz."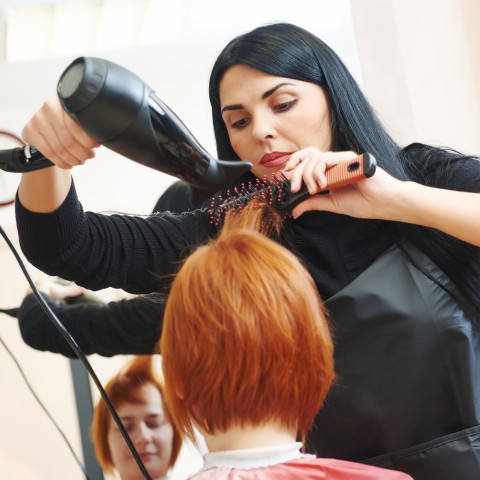 מסטינג
mesting
"mess kit"
This one is a distortion of the English word "mess tin," which traditionally was a standard-issue set of utensils for soldiers to carry in their kit, which was originally made of tin. As in the case of סנפלינג (snepling), it's likely that the Hebrew ear misheard the final "in" as an "-ing" suffix.
אכלנו מאותו המסטינג.
Akhalnu me-oto ha-mesting.
"We ate from the same mess kit."
(This is a common way of saying that people were brothers in arms during their military service, or that they grew up together.)
סוודר
sveder
"sweater"
This is another commonly used Hebrish word that, due to the pronunciation, might give English speakers pause.
קר בחוץ. אשים לי סוודר.
Kar ba-khutz. Asim li sveder.
"It's cold outside. I'm going to put on a sweater."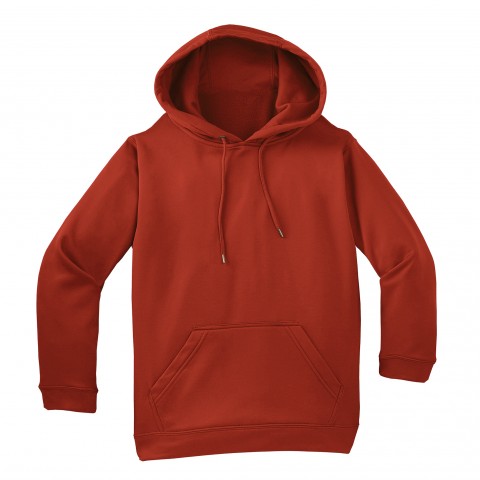 פאקים
fakim
"mistakes" / "problems" / "kinks"
If you listen carefully enough and scratch your head a bit, you may be surprised at the English word this one is based on, particularly as it's used commonly enough in Hebrew without being considered offensive!
יש לנו עוד כמה פאקים לסדר בתוכנית השנתית.
Yesh lanu 'od kamah fakim lesader ba-tokhnit ha-shnatit.
"We have a few more kinks to iron out in the annual plan."
English Words Originating in Hebrew
Did you know there are also a few English words with Hebrew roots? While Hebrew pales in its contribution to the English language when compared to Latin, Greek, or French, it has nevertheless registered a few key entries—some of which you may never have imagined were based in Hebrew. The vast majority of these words, it should be noted, come from Biblical rather than modern Hebrew. 
behemoth
This word comes from the Hebrew word בהמות (behemot), meaning "beasts." In English, the word is typically used to describe something of large proportions, if not necessarily a living creature.
Sabbath
This word comes from the Hebrew word שבת (Shabbat), which originally referred to the seventh day of creation in the Genesis story. God is described as having rested from his work of creating the Universe on this day. לשבות (lishbot), the verb related to this word, means "to rest" or "to desist."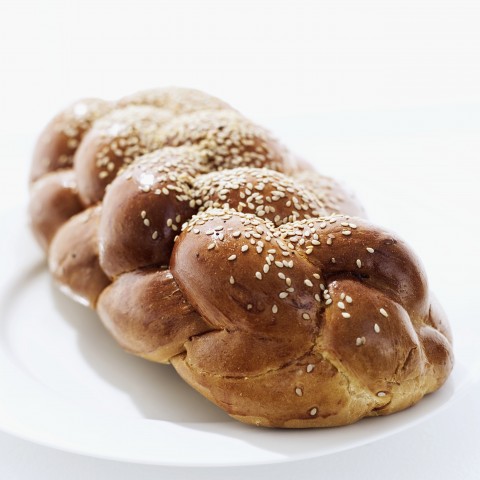 Sabbatical
This word also comes from לשבות (lishbot). In English, it refers to a professional leave of absence, typically every few years.
amen
From אמן (amen), meaning "verily," this is used in Hebrew the same way as it is in English, as an affirmation of beliefs or hopes.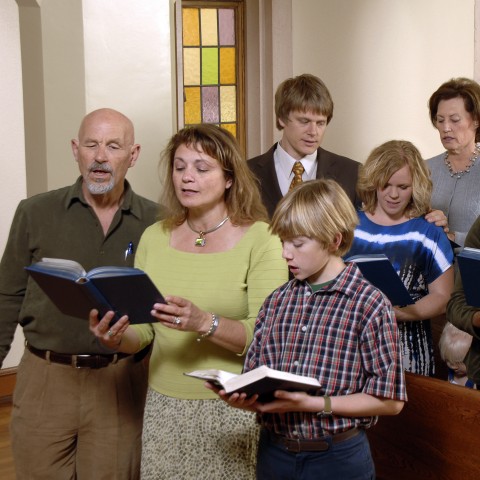 hallelujah
In a similar vein, this comes from the Hebrew הללויה (haleluyah), meaning "praise the Lord."
cider
This word derives from the Biblical word שכר (shekhar), which referred to some type of fermented alcoholic drink, although scholars are unsure precisely how it was prepared. It's ironic to note that Israelis today call the beverage cider, or סיידר (sayder)!
jubilee
Jubilee is based on the word יובל (Yovel), referring to the Biblical practice according to which slaves were freed and lands returned to their original owners every fifty years. As this was a time of great celebration, the loanword in English came to mean "celebration."
Leviathan
The לביתן (Livyatan) is described in Genesis as one of the great sea creatures God made during the creation of the Universe. In English, it can refer to this same creature, to a large sea vessel, or to anything immense.
messiah
This word comes from the Hebrew word משיח (mashi'akh), meaning "anointed." In Biblical times, it was common practice to anoint kings with oil upon their coronation.
rabbi
This word comes from the Hebrew word רב (rav), meaning "great" as well as "master." It refers to Jewish religious leaders and teachers.
macabre
This is derived from the Hebrew word מכבים (Makabim), or "Maccabees," the heroes of the Hanukkah story. In the Middle Ages, morality plays typically featured a Chorea Maccabaeorum, or Dance of the Maccabees, probably representing the slaughter of the Maccabees. In French, this was known as the danse macabre, which evolved in English into the Dance Macabre or "Dance of Death," eventually giving us the word 'macabre.'
schwa
This word is more likely to be familiar to linguists and language teachers. Used to refer to an unstressed vowel, it originates from the Hebrew diacritical mark שווא (shva), which denotes the same phoneme in Hebrew.
seraph
This is an angelic being the Bible refers to as שרף (saraf). The English adjective "seraphic" can be used to describe great beauty.
cherub
This is another angelic being referred to in the Bible, called כרוב (kruv) in Hebrew. The adjective "cherubic" is used in English to describe childlike or pristine beauty.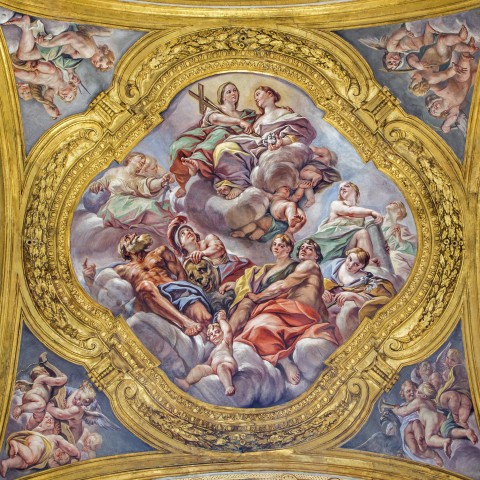 shibboleth
This English term refers to a word, saying, practice, custom, or any other shared feature that distinguishes one group from another. It comes from the Hebrew word שיבולת (shibolet), meaning "ear of corn," which was used by the Gileadites in the Bible as a password to identify one another. This worked because their enemy, the Ephraimites, apparently pronounced the phoneme ש (/ʃ/) as ס (/s/).
Let HebrewPod101 Help You Make the Link Between Hebrew and English
We hope you found today's lesson interesting and informative. As you can see, Hebrew and English may not be quite as distant from one another as they first seem. In any event, we at HebrewPod101.com strive to bridge the gap so that you can learn Hebrew with clear Hebrew-language examples alongside helpful and interesting English-language explanations.
Are there any Hebrish words you've encountered that we didn't cover? Any English words borrowed from Hebrew that we forgot to mention? We're always happy to hear from our readers and students, so please get in touch with your feedback!
Until next time, bye…I mean, shalom!