According to the common saying, "Flattery will get you everywhere." Whether pitching to a new client, trying to negotiate a lower price in the market, or starting a conversation with someone across the bar from you, compliments can go a long way toward getting you what your heart is after.
Obviously, compliments can be a bit tricky in a language that's not your native tongue; they're not even that simple for the native speaker. Effective flattery requires the right phrase for the right person and situation, as well as the right intonation, grammar, and timing.
But don't let any of that shake you from this useful and interesting topic. In today's lesson, HebrewPod101 is going to equip you with the best Hebrew compliments to use in a number of different situations. We'll explain their meaning, break down the parts of each phrase, and show you how to properly employ them in terms of grammar and pronunciation. Without further ado, let's jump right in and see the top 21 most useful compliments in Hebrew!
Table of Contents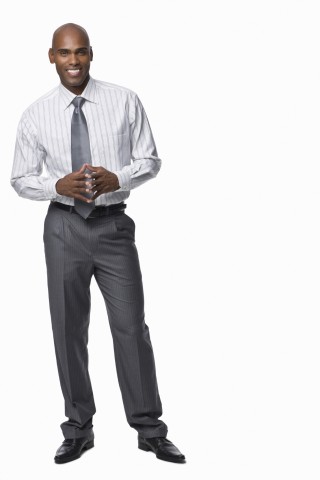 We'll start with perhaps the most common category of Hebrew compliments: those referring to someone's physical appearance. Of course, you want to be careful to use these compliments with the right person at the right time. Just as in any other culture, complimenting someone—especially of the other sex—on their looks can certainly be taken as offensive if used in an inappropriate or unwelcome way. So just be sure to think before you go ahead and try these out!
ממש יָפֶה/יָפָה/יפים/יפות לְךָ/לָךְ. 1
Mamash yafeh/yafah/yafim/yafot lekha/lakh.
"[That/those] look(s) really nice on you."
This is a rather general one, which you can use in any number of situations. We're simply telling someone that something looks nice on them, whether that something is a shirt, a car, or a smile. Note that we need to pick the correct gender for both the object we're describing as nice, and the person we're talking to. We also have to make sure we use either the singular or plural form of "nice," depending on what it is we're describing.
As it appears above, this compliment in Hebrew omits not only the noun, but also any determiners. Thus, if we use it as a standalone, it should be clear what we're referring to. For example, we could use this compliment as-is if someone is showing us something new they've just purchased. However, we can also specify what we're referring to using the same phrase and adding more information, as follows.
ה_____ ההוא/ההיא/האלה ממש יָפֶה/יָפָה/יפים/יפות לְךָ/לָךְ. .2
Mamash yafeh/yafah/yafim/yafot lekha/lakh ha-_____ ha-hu/ha-hi/ha-eleh.
"That/those ______ look(s) really nice on you."
Let's see how this would look if we were complimenting a male friend on his new shirt, which in Hebrew is חולצה (khultzah) and is feminine.
החולצה הזאת ממש יפה לך.
Ha-khultzah ha-zot mamash yafah lekha.
"That shirt looks really nice on you."
אהבתי את ה______ שֶׁלְּךָ/שֶׁלָּךְ. .3
Ahavti et ha-_______ shelkha/shelakh.
"I love your _______."
Note that this one actually uses the past form of the verb "to love" in Hebrew for emphasis. This phrase is simply an alternative to the two presented above, and can be used to give a compliment on just about anything we think suits someone. It should be added that we can use it not only for physical appearance, but for other things as well (such as ideas or talents). Here's an example:
אהבתי את הנעליים הגבוהות שלך! הן כל כך קלאסיות.
Ahavti et ha-na'alayim ha-gevohot shelakh! Hen kol kakh klasiyot.
"I love your high-heels! They are so classic."
יש לְךָ/לָךְ ______ יָפֶה/יָפָה/יפים/יפות. .4
Yesh lekha/lakh ______ yafeh/yafah/yafim/yafot.
"You have (a) nice _______."
This one, again, is fairly generic, and can be used to describe anything we find nice in or on a person. Note the need to choose the right form, either masculine or feminine, plural or singular, of the adjective "nice." Here's an example:
יש לָךְ חיוך יפה.
Yesh lakh khiyukh nekhmad.
"You have a nice smile."
ה_____ ההוא/ההיא/האלה מתאים/מתאימה/מתאימים/מתאימות לְךָ/לָךְ מאוד. .5
Ha-______ ha-hu/ha-hi/ha-eleh צat'im lekha/lakh meod.
"That/those _____ really suit(s) you."
Here's yet another option to say that we like something someone is wearing or using. We would generally use this for an article of clothing or an accessory. Here's an example:
העגילים האלה מתאימים לך. הם באותו הצבע של העיניים שלך.
Ha-agilim ha-eleh mat'imim lakh. Hem be-oto ha-tzeva shel ha-eynayim shelakh.
"Those earrings suit you. They are the same color as your eyes."
ה-_____ ההוא/ההיא/האלה תפור/תפורה/תפורים/תפורות עָלֶיךָ/עָלַיִךְ. .6
Ha-_____ ha-hu/ha-hi/ha-eleh tafur/tefurah/tefurim/tefurot aleykha/alayikh.
"That/those ______ were made for you." [Literally: "are sewn onto you"]
This one is a colorful way of saying that something fits or suits someone perfectly. Literally, we're saying that whatever we're complimenting looks custom-tailored to them. This is something like the English expression, "It fits you like a glove." Note that this expression isn't limited to articles of clothing that are actually sewn. For instance, we could use it for a profession, as in this example:
אתה מבשל מצוייןן! תפור עליך להיות שף!
Atah mevashel metsuyan! Tafur alekha lihiot shef!
"You cook great! Being a chef will suit you perfectly!"
אני מת/מתה על ה_____ שֶׁלְּךָ/שֶׁלָּךְ! .7
Ani met/metah al ha-_____ shelkha/shelakh.
"That/those _____ of yours are to die for." [Literally: "I am dying over those _____ of yours."]
For whatever reasons, better or worse, modern Hebrew speakers tend to use the verb "to die" for hyperbolic expressions. In this case, when we really want to give someone a strong compliment, we can say that we're dying over whatever it is we wish to compliment. Reserve this compliment for casual situations, as it's highly informal. Here's an example:
אני מתה על השער שלך! מי הספרית שלך?
Ani metah al ha-se'ar shelakh! Mi ha-saparit shelakh?
"That hair of yours is to die for! Who is your hairdresser?"
2. Complimenting Someone's Work or Words
Another common category of compliments are those about someone's work or words. We may often find ourselves admiring another's performance or expression, but are unsure of how to aptly express our admiration. The following list of compliments will help us congratulate a friend or coworker on a job well done or a phrase well turned. Let's have a look at some example compliments in Hebrew.
עבודה יפה! .1
Avodah yafah!
"Nice work/job!"
This one is fairly self-explanatory. We can use this compliment to remark on any task, project, or action that meets with our approval. Here are a couple of examples:
עבודה יפה! אני בטוח שהפרויקט יהיה מוצלח.
Avodah yafah! Ani batu'akh she-ha-proyekt yihiyeh mutzlakh.
"Nice work! I am sure the project will be successful."
עבודה יפה! עכשיו הכל נראה נקי ומסודר.
Avodah yafah! Akhshav ha-kol nir'eh naki u-mesudar.
"Nice job! Now everything looks clean and orderly."
יפה עָשִׂיתָ/עָשִׂית! .2
Yafe asita/asit!
"Well done!"
We can use this compliment as an alternative way to tell someone they did a good job. Here are some examples:
יפה עשית עם הפרויקט ללקוחות הקנדיים!
Yafe asita im ha-proyect la-lekokhot ha-Kanadiyim!
"Well done on that project for the Canadian clients!"
זו את שפתרת את המשוואה? יפה עשית!
Zu at she-patart et ha-mishvaah? Yafe asit!
"Was it you who solved the equation? Well done!"
יוצא/יוצאת/יוצאים/יוצאות מן הכלל .3
Yotzeh/yotzet/yotzim/yotzot min ha-klal
"Outstanding"
Again, this is a general compliment that we can use for anything that impresses us. Note that we need to use either masculine or feminine, plural or singular, for the verb. While in English, "outstanding" is often considered a military-style compliment, in Hebrew, it's a very common phrase to use. Here are some examples:
נאום המכירות שלך ללקוחות היה יוצא מן הכלל.
Ne'um-ha-mekhirot shelkha la-lekokhot hayah yotzeh min ha-klal.
"Your sales pitch to the clients was outstanding."
התרומה שלך לתכנון יוצאת מן הכלל.
Ha-truma shelakh la-tikhnun yotzet min ha-klal.
"Your contribution to the planning is outstanding."
אתה/את תותח/תותחית! .4
At/atah totakh/totakhit!
"You are a real firecracker." [Literally: "You are a cannon."]
This is a very emphatic compliment that can be used in a variety of settings. It's a general way of saying that someone is great at what they do or have done.
איך הצלחת להחתים ארבעה לקוחות חדשים ביומיים? אתה תותח!
Eykh hitzlakhta lehakhtim arba'ah lekokhot khadashim be-yomayim? Atah totakh!
"How did you manage to sign four new clients in two days? You are a real firecracker!"
איזה יופי! .5
Eyzeh yofi!
"That's great!" / "Way to go!" [Literally: "How nice!"]
This one is somewhat of a catchall, as it can be used to express admiration for just about anything. It's commonly used, among other applications, to congratulate someone on an accomplishment or a job well done. Note that יופי (yofi) is the nominal (noun) form of the adjective יפה (yafeh), meaning "nice," which we've seen multiple times here.
איזה יופי שסיימת את הלימודים עם ציונים כל כך גבוהים!
Eyzeh yofi she-siyamta et ha-limudim im tziyunim kol kakh g'vohim!
"Way to go graduating with such high marks!"
איזה יופי שקידמו אותך למנהלת!
Eyzeh yofi she-kidmu otakh le-menahelet!
"That's great that you were promoted to manager!"
יפה אָמַרְתָּ/אָמַרְתְּ! .6
Yafeh amarta/amart!
"Well put!" / "Well said!"
This compliment refers not to what someone has done, but rather to what they have said. Specifically, we use this when we wish to compliment someone on how he or she has expressed himself or herself. On that note, make sure to use the right verb conjugation based on the gender of the person you're speaking to.
יפה אמרת! אני חושב בדיוק כמוך. Yafeh amarta! Ani khoshev bidiyuk kamokha.
"Well said! My thoughts exactly."
דִּבַּרְתָּ/דִּבַּרְתְּ יפה! .7
Dibarta/dibart yafeh!
"Nicely put/said!"
This compliment is an alternative to the one above. Again, we're complimenting someone on something well said rather than well done. Note that here, too, we need to use the right verb form (masculine or feminine), depending on the speaker.
דברת יפה שם בישיבה! אני חושב ששכנעת את כל מועצת המנהלים.
Dibart yafeh sham ba-yeshivah! Ani khoshev she-shikhnat et kol moetzet-ha-menahalim.
"Nicely said there in the meeting! I think you convinced the entire board of directors."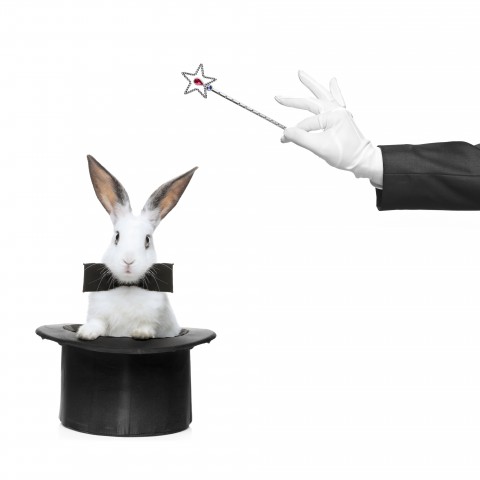 The final category of common Hebrew compliments we're going to look at is that of phrases for complimenting someone's skills or abilities. This is quite a broad category, but we'll practice some of the more frequently used compliments of this sort.
איזה מוכשר/מוכשרת אתה/את! .1
Eyzeh mukhshar/mukhsheret atah/at!
"How talented you are!"
This compliment is fairly self-explanatory, and can be used to compliment someone's skills in just about any realm. As in many of our phrases, be sure to use the proper gender for both the adjective and the pronoun.
איזה מוכשרת את! אני בחיים לא היית זוכה בפרס לאמנות.
Eyzeh mukhsheret at! Ani ba-khayim lo hayiti zokhah le-pras be-omanut.
"How talented you are! For the life of me, I would never win a prize for art."
אתה/את פשוט גאון/גאונה! .2
Atah/at pashut ga'on/ge'onah!
"You are simply a genius!"
This one is obviously quite emphatic, but we do use it often in Hebrew. You can use this compliment whenever you're impressed with someone's abilities in any field.
אתה פשוט גאון! איך פתרת את החידה הכל כך קשה ההיא?
Atah pashut ga'on! Eykh patarta et ha-khidah ha-kol kakh kashah ha-hi?
"You are simply a genius! How did you solve that really hard riddle?"
אין עָלֶיךָ/עָלַיִךְ! .3
Eyn alekha/alayikh!
"You're incomparable!" [Literally: "There's no one above you!"]
This is another hyperbole, but sometimes it's certainly merited. You can use this to compliment someone on any characteristic, including when they've demonstrated a great skill or ability.
אין עליך! שוב ניצחת אותי בשחמט בעשרה מהלכים בלבד!
Eyn alekha! shuv nitzakhta oti be-shakhmat be-asarah mahalakhim bilvad!
"You're incomparable! You beat me in chess again in only ten moves!"
יש לְךָ/לָךְ גישה חיובית! .4
Yesh lekha/lakh gishah khiyuvit!
"You have a positive approach!"
יש לְךָ/לָךְ את מגע הזהב. .5
Yesh lekha/lakh et maga' ha-zahav.
"You have the Midas touch."
אתה/את איש/אשת אשכולות. .6
Ata/at ish/eshet eshkolot.
"You're a jack-of-all-trades."
אתה/את מקצוען/מקצוענית. .7
Ata/at miktzo'an/miktzo'anit.
"You're a pro."
4. How to Make Your Compliments Sound More Sincere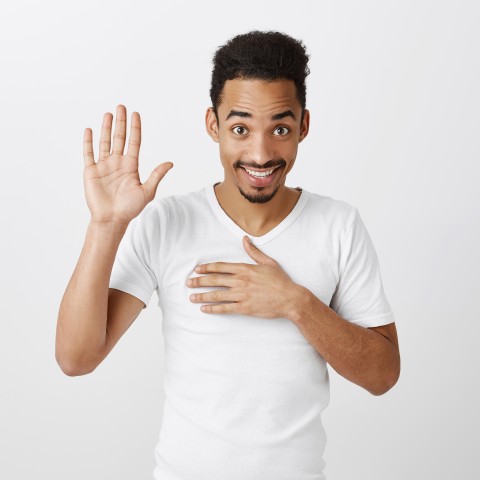 As in any other language or culture, for compliments in Hebrew to be effective, it's important to deliver them with sincerity. Keep in mind that, by and large, Israelis are fairly keen readers of intonation and body language, as these are both used extensively in moderating the character of interpersonal communication in Israeli society. So, here are a few tips to help make your compliments sound more sincere in Hebrew.
1. Make eye contact when giving a compliment, but don't stare the other person down. This one is self-explanatory.
2. Don't exaggerate your compliments. Honesty is the best way to sound sincere, so it's always wise to pick an appropriate compliment rather than to heap on the praise where you don't actually feel it's deserved. Israelis are good at picking up on false flattery.
3. Don't assume anything. This goes hand-in-hand with the previous tip. Compliment based on what you know or perceive, rather than doing guesswork.
4. It's generally good practice to be specific in your compliment. This is a good way to show the recipient that you're paying attention to him or her specifically, rather than just looking for brownie points.
5. Be prepared to back your compliment up with an example or details. Israelis may sometimes surprise you with a cross-examination of your compliment. Again, be sure it's based in reality so that you can support it if asked why you complimented the person the way you did.
5. What to Expect After Giving Compliments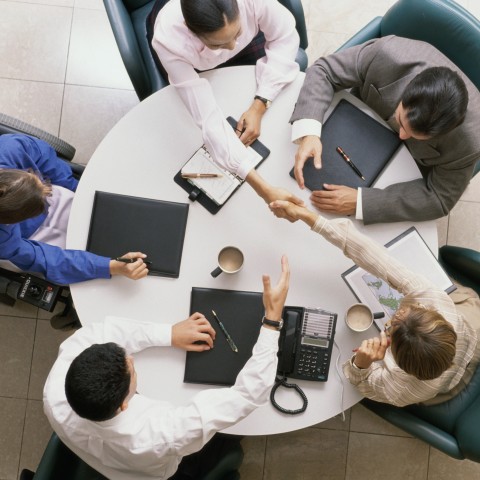 While the exchange of compliments isn't radically different between Hebrew- and English-speaking cultures, there are some things to keep in mind in terms of your expectations when giving an Israeli a compliment. Knowing what to expect can help you make better judgements about when (and when not) to give compliments, and to whom. Further, you'll know which compliments to give (or not give). Here are a few key points on what to expect after giving Hebrew compliments:
1. Don't expect much more than a thank you. While Israelis may receive your compliment warmly, they're just as likely to accept it with a mere thanks. This doesn't necessarily mean that they didn't appreciate your compliment.
2. In light of the same, commit to your compliment without expecting to be thanked gushingly or complimented in return. You very well may not get either of these. In cases like this, don't repeat the compliment, fishing for a more effusive response.
3. You may, in fact, simply be ignored when giving a compliment, but don't take it too hard. Just keep the conversation moving along, rather than dwelling on the silence or waiting for a response that isn't going to come. You obviously want to avoid awkward silences.
4. Some Israelis might be surprisingly affirmative of a compliment, without demonstrating much humility. For instance, they might respond to a compliment by saying they know it to be true.
5. It's best not to exaggerate or repeat your compliment, which may lead to incredulity on the part of the recipient. Say what you wish to say and leave it at that. This will lend you more credibility and will be more appreciated than long-windedness.
6. HebrewPod101 Compliments You on Your Learning!
We hope you've enjoyed this lesson on Hebrew compliments, and that you feel like you've expanded your language toolkit with these handy phrases and expressions. Flattery may not get you everywhere, but it can often go a long way toward establishing a positive tone with another person. After all, who doesn't enjoy being complimented, especially when the flattery is sincere?
From our end, we genuinely commend your continued efforts to learn with us here at HebrewPod101.com. You are doing a great job! Keep up the good work!
And, as always, feel free to get in touch with us and let us know if you need clarification or further examples, or if there's something you feel we failed to mention in this lesson.
Shalom!