Each year, Jews observe Yom Kippur—a holiday dedicated to sincere repentance and forgiveness, and sometimes referred to as the Day of Atonement. On this holy day, not only do Jews ask God for forgiveness, but they forgive the sins and hurts that others have done to them, and ask forgiveness from them as well. This is a solemn day, but one of joy in the abundance of forgiveness, and of peace. The most basic Yom Kippur meaning is that of repentance and atonement.
In this article, you'll learn all about the Jewish holiday of Yom Kippur, including the most common traditions involving repentance and reflection. Learning about a Jewish observance as important as Yom Kippur is vital if you want to really see the culture and religion of Israel for what it is. And as any successful language-learner can tell you, this is an important step in mastering a country's language.
At HebrewPod101.com, we hope to make every aspect of your learning journey both fun and informative. So let's get started, and begin to discover the Yom Kippur significance in Israel.
1. What is Yom Kippur?
Yom Hakippurim, also known as Yom Kippur, is considered one of the holiest days in the Jewish year. It's a holiday of forgiveness and atonement for sins, when the Torah requires us to afflict our souls.
While Yom Kippur atonement is the basis of this holiday, it isn't a sad day. For on Yom Kippur, forgiveness abounds; this repentance comes with the promise of forgiveness and absolution by God. On this day, we fast and ask God to forgive us for our sins.
2. When is the Day of Yom Kippur?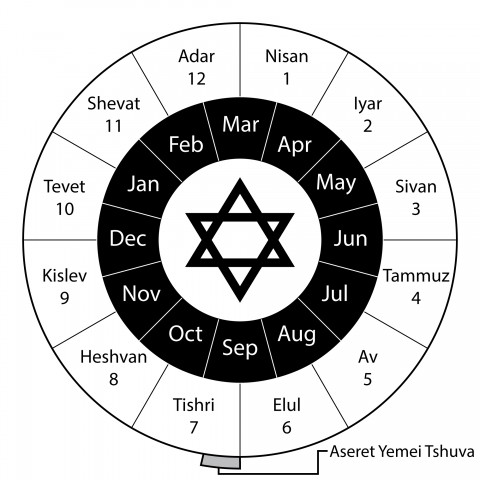 The date of Yom Kippur varies from year to year. For your convenience, here's a list of when Yom Kippur is observed on the Gregorian calendar for the next ten years.
2019: October 8
2020: September 27
2021: September 15
2022: October 4
2023: September 24
2024: October 11
2025: October 1
2026: September 20
2027: October 10
2028: September 29
3. Yom Kippur Observances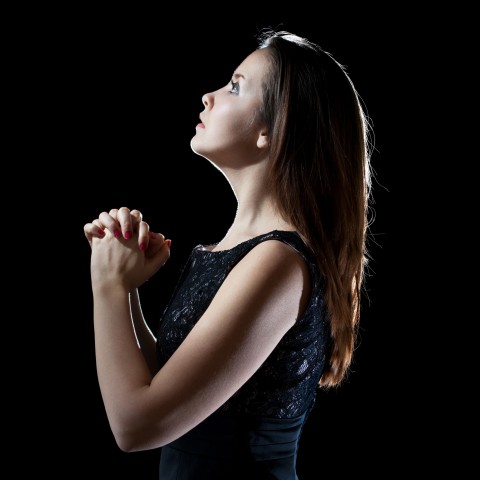 The best-known tradition is fasting. The goal is to afflict our bodies as a precondition for atonement, but it's also meant to release people from their bodily constraints, so that they can focus on soul-searching. Special prayers are said on Yom Kippur. Those offering Yom Kippur prayers admit their sins and ask God for forgiveness. This is also a day we ask forgiveness from anyone we may have wronged throughout the year.
Most of the people in Israel aren't religious, but on Yom Kippur, a special atmosphere permeates every part of the country. There are no radio or television broadcasts, stores and restaurants are closed, and most Jewish residents fast. The airports and seaports are closed, and there are no vehicles on the streets. The streets fill with people wearing holiday clothes, and children and young adults ride their bikes on the empty streets. All of Israel calms down for a day.
On Yom Kippur, there is nearly no vehicle or air traffic. Ships and trains don't run, so the level of air pollution on Yom Kippur is significantly lower than any other time of year!
4. Yom Kippur & Shoes
What Yom Kippur custom involves shoes, and in what way?
The affliction of the soul required on Yom Kippur contains several prohibitions, including a prohibition on eating and drinking, a prohibition on washing oneself, and even a prohibition on wearing leather shoes. On Yom Kippur, observant Jews wear shoes made of rubber or cloth.
5. Essential Vocabulary for Yom Kippur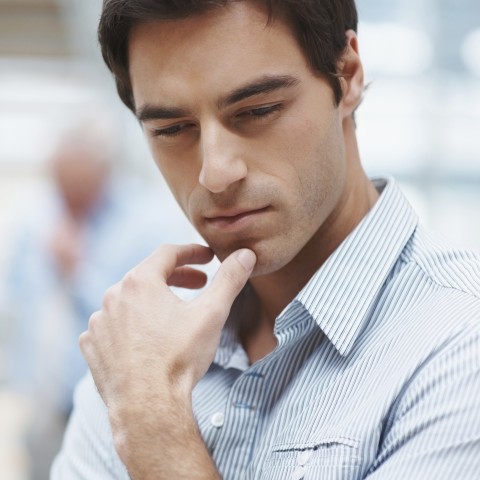 Here's the essential vocabulary you need to know for Yom Kippur!
אופניים (ofanayim) — bicycle
יום כיפור (Yom Kippur) — Yom Kippur
תשובה (tshuva) — repentance
תפילה (tfilah) — prayer
כל נדרי (Kol Nidrei) — Kol Nidrei
צום (tsom) — fasting
שערי שמים (sha'arei shamayim) — gates of Heaven
סליחה (slikha) — forgiveness
השתקפות (hishtakfut) — reflection
עשרת ימי תשובה (Aseret Yemei Tshuva) — Ten Days of Repentance
שירה (shira) — singing
חטא (khet) — sin
אבינו מלכנו (Avinu Malkenu) — Our Father our King
עצירה מוחלטת (atsira mukhletet) — complete stop
קהילה (kehila) — community
ספר יונה (sefer yona) — Book of Jonah
תפילת העמידה (tfilat ha`amidah) — Amidah
To hear each of these vocabulary words pronounced, and alongside relevant images, check out our Yom Kippur vocabulary list!
How HebrewPod101 Can Help You Master Hebrew
What are your thoughts on the Yom Kippur holiday in Israel? Do you have a similar holiday in your country, or another day where things slow down and become more peaceful? Let us know in the comments; we always look forward to hearing from you!
To continue learning about Hebrew culture and the language, explore HebrewPod101.com. We provide an array of fun and effective learning tools for every learner, at every level:
Insightful blog posts on a range of cultural and language-related topics
Free vocabulary lists covering a variety of topics and themes
Podcasts and videos to improve your listening and pronunciation skills
Mobile apps to learn Hebrew anywhere, on your own time
Much, much more!
If you're interested in a more personalized, one-on-one approach to learning Hebrew, be sure to upgrade to Premium Plus. Doing so will give you access to your own Hebrew teacher who will help you develop a plan based on your needs and goals. Yes, really!
We know that learning Hebrew can be overwhelming, so at HebrewPod101, we do everything we can to make the learning process as easy and painless as possible. Know that your hard work will pay in the long run, and we'll be here to help you on each step of your language-learning journey!