Rosh Hashanah, which is the Jewish New Year, is a time of new beginnings and fresh starts—very much like New Years around the world. On this day, Jews cast aside their wrongdoings from the previous year in hopes of becoming better the following year, and they wish each other a sweeter new year.
In this article, you'll learn about the Rosh Hashanah meaning and history, and what traditional celebrations look like today. In learning about this significant religious and cultural holiday, you'll gain much into Jewish culture. This, in turn, should fuel your desire to master the Hebrew language! On the other hand, if you're looking for New Year's vocabulary that would be more useful at a secular, December New Year's Party, we've got something for you, too. Learn how to say all the seasonal words in Hebrew with our New Year's vocabulary article!
At HebrewPod101.com, we hope to make every aspect of your language-learning journey both fun and informative!
1. What is Rosh Hashanah?
Israel uses a Hebrew calendar alongside the Gregorian calendar which is used by most other countries. The Hebrew year begins on the first of Tishrei, and on that day people celebrate Rosh Hashanah—the holiday marking the beginning of the New Year. The Hebrew calendar is based on a combination of the cycles of the moon and the sun. Every year is more or less parallel to the sun cycle and contains twelve or thirteen months, each beginning in the birth of the moon and ending with the birth of the next moon.
The Jewish New Year is considered to be a Day of Judgement, or יום דין (yom din) in Hebrew. Additionally, Rosh Hashanah is considered to be the day on which God is crowned by the world. On this day, people are judged on what they did the previous year, and they predict what will happen in the coming year.
Happy New Year!
שתהיה לך שנה טובה!
she`tihiye lekha shanah tovah!
2. When is Rosh Hashanah?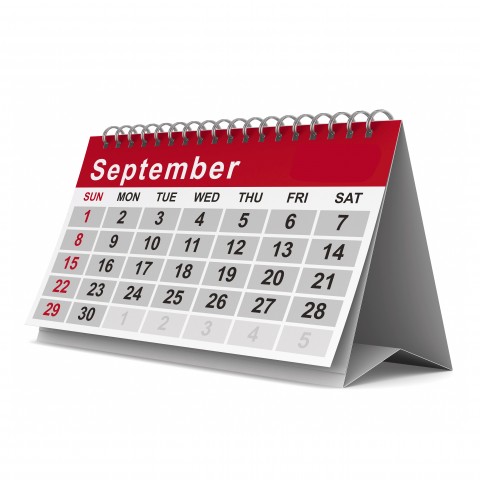 Each year, Jews celebrate Rosh Hashanah beginning on the first of the month Tishrei, and thus it varies each year on the Gregorian calendar. For your convenience, we've composed a list of this holiday's start date for the next ten years on the Gregorian calendar.
2019: September 29
2020: September 18
2021: September 6
2022: September 25
2023: September 15
2024: October 2
2025: September 22
2026: September 11
2027: October 1
2028: September 20
3. How is Rosh Hashanah Celebrated?
On the day before Rosh Hashanah, it is customary to hold vow release rituals in which every person asks to be released of his or her vows in front of three people who act as a sort of court, holding the power to release a man from his promises.
The Shofar is the most significant and well-known custom associated with the Rosh Hashanah festival. The Shofar is made of ram's horn, and it makes a sound that resembles crying as we blow it in-between the holiday prayers. This reminds of the true meaning and importance of Rosh Hashanah.
During the Rosh Hashanah evening, families meet together for a festive holiday meal. They consume special Rosh Hashanah foods, such as pomegranate seeds, cooked fish, dates, and desserts containing honey, or as it's called in Hebrew, דבש (dvash). Family members will wish each other a better new year.
As Rosh Hashanah symbolizes new beginnings, the Tashlich custom is very popular. On the first day of the holiday, after lunch, we go to a seashore or river, recite special Rosh Hashanah prayers, and shake out our clothes and pockets to symbolically cast away the sins and wicked deeds we did last year, and to express our desire to be a better person the next year.
There's a common Jewish saying: "He who sleeps on Rosh Hashanah, his luck sleeps too." For this reason, some people don't sleep on Rosh Hashanah.
4. Apples & Honey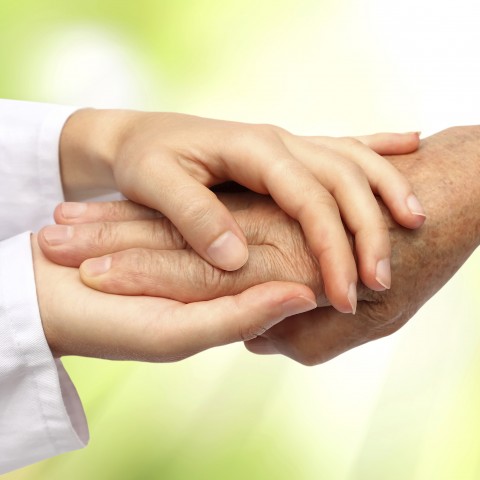 Do you know why we eat apples and honey on Rosh Hashanah?
On Rosh Hashanah, we dip slices of apple in honey and offer each other Rosh Hashanah greetings that we shall be renewed with a good and sweet year. So we're asking that the following year will be as good as the sweet taste of apples and honey.
5. Useful Vocabulary for Rosh Hashanah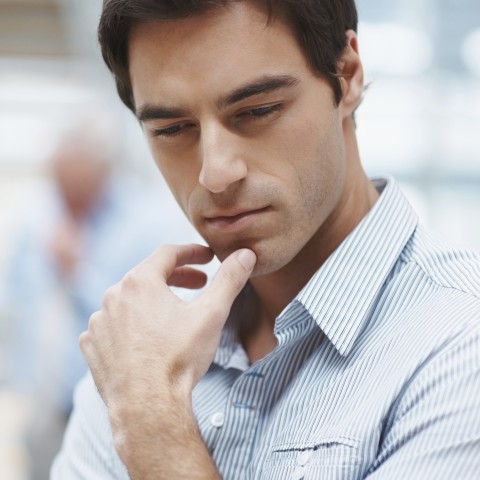 Here's some vocabulary you need to know for Rosh Hashana!
תפוח (tapu'ach) — apple
ראש השנה (Rosh Ha-shanna) — Jewish New Year
גפילטע פיש (gefilte-fish) — Gefilte fish
תפילה (tfilah) — prayer
מלכויות (Malkhuyot) — Malchuyot
דבש (dvash) — honey
שערי שמים (sha'arei shamayim) — gates of Heaven
סליחה (slikha) — forgiveness
תשליך (tashlikh) — cast away
ספר החיים (Sefer-Ha'khayim) — Book of Life
זכרונות (Zikhronot) — Zichronot
התחלת השנה (hatkhalat Ha'shanna) — the beginning of the year
שופר (Shofar) — shofar
חלה עגולה (khalla agula) — round challa
השתקפות (hishtakfut) — reflection
רימון (rimon) — pomegranate
שופרות (Shofarot) — Shofarot
זכרון (zikaron) — memory
To hear each of these Rosh Hashana vocabulary words pronounced, check out our relevant vocabulary list!
How HebrewPod101 Can Help You Learn About Jewish Culture
What do you think about the Jewish New Year and its traditions? How do you celebrate the new year in your country? Let us know in the comments! We always look forward to hearing from you.
To continue learning about Hebrew culture and the language, explore HebrewPod101.com. We provide an array of fun and effective learning tools for every learner, at every level:
Insightful blog posts on a range of cultural and language-related topics
Free vocabulary lists covering a variety of topics and themes
Podcasts to improve your listening and pronunciation skills
Mobile apps to learn Hebrew anywhere, on your own time
Much, much more!
If you want to really get the most out of your language-learning journey, we suggest that you upgrade to Premium Plus. Doing so will give you access to your own Hebrew teacher who will help you develop a personalized learning plan based on your needs and goals. Yes, really!
Hebrew's a beautiful language, but no easy feat to learn. Know that your effort and determination will pay off, and it will be well-worth it! HebrewPod101 will be here to help on each step of your journey to Hebrew mastery, with comprehensive lessons and constant support!
Happy Rosh Hashanah!