Tu BiShvat (meaning Jewish New Year for Trees) is a Jewish holiday dedicated to preserving the environment, keeping the beautiful world that God created in good condition. It should come as no surprise that the Jewish people care so much about environmental health, considering the command it's believed God gave to Adam, the first man: not to ruin the world's beauty.
Learn more fascinating Tu BiShvat facts with HebrewPod101.com, from its origins to important vocabulary you should know!
1. Why Should You Know About Tu BiShvat?
Learning the most popular holidays of any country reveals a lot about that country's culture, and cultural knowledge is just as important as vocabulary knowledge. Understanding Tu BiShvat will provide you with greater knowledge of the Jewish people as well as context for your vocabulary.
Tu BiShvat is certainly an important holiday to the Jewish people; it reflects both their devotion to God and their care for the world we live in. When we examine the origins and customs of this Jewish holiday, it's clear to see that this is a day close to Jews' hearts.
2. What is Tu BiShvat?
Also known as ראש השנה לאילנות (rosh ha-shana la-ilanot), the Jewish holiday Tu BiShvat is an agricultural holiday, meaning that it centers on the environment and its preservation. Tu BiShvat derives its name from the date on which it takes place: the fifteenth day of the Hebrew month Shevat.
When looking at the history of Tu BiShvat, we can see that it's celebrated mainly as a way of commemorating and honoring the command that Jews believe God gave the first man Adam, which was to protect and care for the world He made.
Jews typically do this through נטיעות (netiot) or "planting" trees. In fact, just about everyone gets involved with the tree planting; schools even take classes on field trips to do this!
But the customs and celebrations don't end there; find out more about common Tu BiShvat traditions below.
3. When is Tu BiShvat?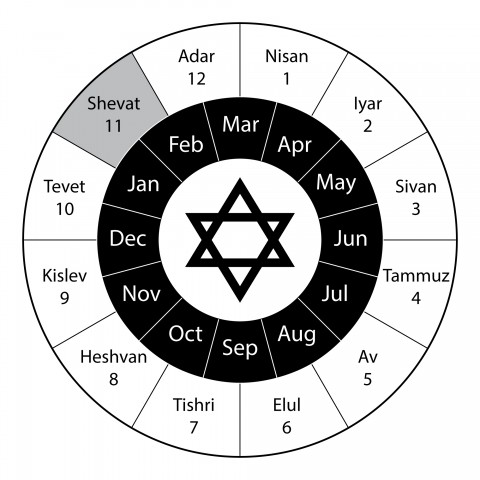 Tu BiShvat takes place on the fifteenth day of Shevat on the Hebrew calendar. This usually converts to a date in January or February of the Gregorian calendar. Here's a list of this holiday's dates, converted to its date on the Gregorian calendar, for the next ten years:
2019: January 21
2020: February 10
2021: January 28
2022: January 17
2023: February 6
2024: January 25
2025: February 13
2026: February 2
2027: January 23
2028: February 12
4. How is Tu BiShvat Celebrated?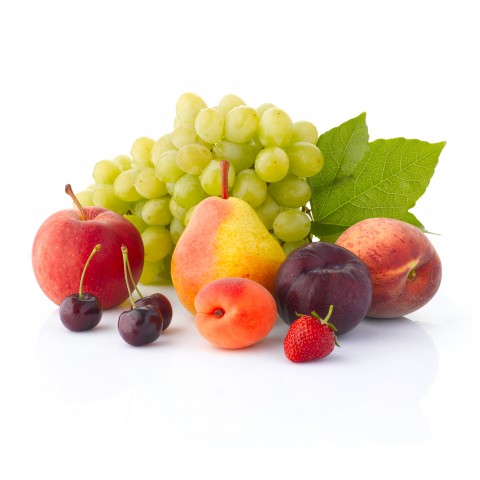 As mentioned earlier, Tu BiShvat in Hebrew culture is an agricultural holiday and is often observed by the planting of trees. But what holiday would be complete without food?
1- Tu BiShvat Seder
The Tu BiShvat Seder is a relatively new tradition for this holiday, starting up about four-hundred years ago.
In Hebrew, a seder is a type of religious feast, often accompanied by prayer and other religious formalities. While they usually take place during the two days before Passover, many Jewish people also participate in a Tu BiShvat Seder.
During this the Tu BiShvat Seder, families often gather together to eat fruit (usually dried), which is an absolute staple and symbol of this holiday. While feasting, prayers are said and blessings are given in both celebration and respect for טבע (teva) or "nature."
2- שבעת המינים (Shiv'at ha`minim) — The Seven Species
Jews typically consume a particular group of foods, called שבעת המינים (Shiv'at ha`minim) or "The Seven Species." This is a list of seven agricultural foods which are named in the Torah, the main religious book of the Jews.
These seven Tu BiShvat foods are:
Wheat
Barley
Grapes
Figs
Pomegranates
Olives
Dates
3- Children's Songs and Stories
The Jewish people want to do everything they can to make sure Tu BiShvat is a holiday their children will enjoy celebrating, now and in the future. Aside from school field trips to plant trees, children also come to appreciate this holiday through a variety of fun songs about it as well as Tu BiShvat stories.
5. Additional Information
1- Why Dried Fruit?
In case you're wondering why Jews tend to eat their fruit dried on this day, it's important to take the country's history into account.
This holiday was first observed before the time of refrigerators and other more modern methods of preserving food. And because fruit spoils quickly, it was important to find some way to preserve it; this meant drying it.
As many customs and traditions do around the world, this tradition stuck. (Plus, dried fruit tastes fantastic, and is oftentimes more convenient to eat!)
2- The Almond Tree
Another important symbol of Tu BiShvat is the שקדיה (shkediya) or "almond tree." This is because it happens to bloom right around the time of Tu BiShvat.
6. Must-know Vocab for Tu BiShvat
It's good to know certain words and phrases for any holiday you plan on celebrating or taking part in. With that in mind, here's some helpful vocabulary terms for you to take with you to your Tu BiShvat celebration:
פרי (pri) — Fruit
עץ (etz) — Tree
פירות יבשים (peyrot yveshim) — Dried fruit
שבעת המינים (Shiv'at ha`minim) — Seven Species
נטיעות (netiot) — Planting
טבע (teva) — Nature
ט"ו בשבט (tu bishvat) — 15th of Shevat
איכות הסביבה (eikhut ha`svivah) — Environment
שתיל (shtil) — Seedling
שקדיה (shkediya) — Almond tree
To hear each of these words with a pronunciation, you can listen to them with audio recordings on our Tu BiShvat vocabulary list on HebrewPod101.com!
Conclusion
Now you know a little more about the Jewish agricultural holiday Tu BiShvat. Is there a similar holiday in your country? If so, we'd like to hear about it!
If you want to learn even more about Hebrew culture, be sure to visit us at HebrewPod101.com. We have an array of insightful articles, vocabulary lists, and even an online community where you can chat with other Hebrew language learners! For one-on-one guidance in language-learning, also be sure to check out our MyTeacher app.
Happy Tu BiShvat!