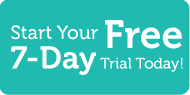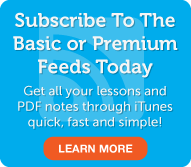 Hebrew Word of the Day
5 Most Recent Forum Posts
Social Networking
Can it be done in a day? We all know Rome wasn't built in a day, but city blocks and streets were. So, how much Hebrew can you learn in one day? Enough to start speaking and expressing yourself. Basic phrases take just 5 minutes. Basic Grammar and 30 vocabulary words to create your own sentences? Let's say 30 minutes to an hour. And we're not even through an entire day yet! Tune into this Sunday News lesson, (it's less than 5 minutes) and find out why it only takes one day to speak better Hebrew with this deal.
Click here to save 27% on ALL Basic & Premium subscriptions.
Premium Members

Premium Lesson Checklist
Basic Members

Basic Lesson Checklist
This entry was posted on Sunday, September 16th, 2012 at 6:30 pm and is filed under News . You can follow any responses to this entry through the RSS 2.0 feed. You can leave a response, or trackback from your own site.
One Response to "News #30 - Does It Take One Day To Speak Better Hebrew?"